Augmented reality in the planning process and on the construction site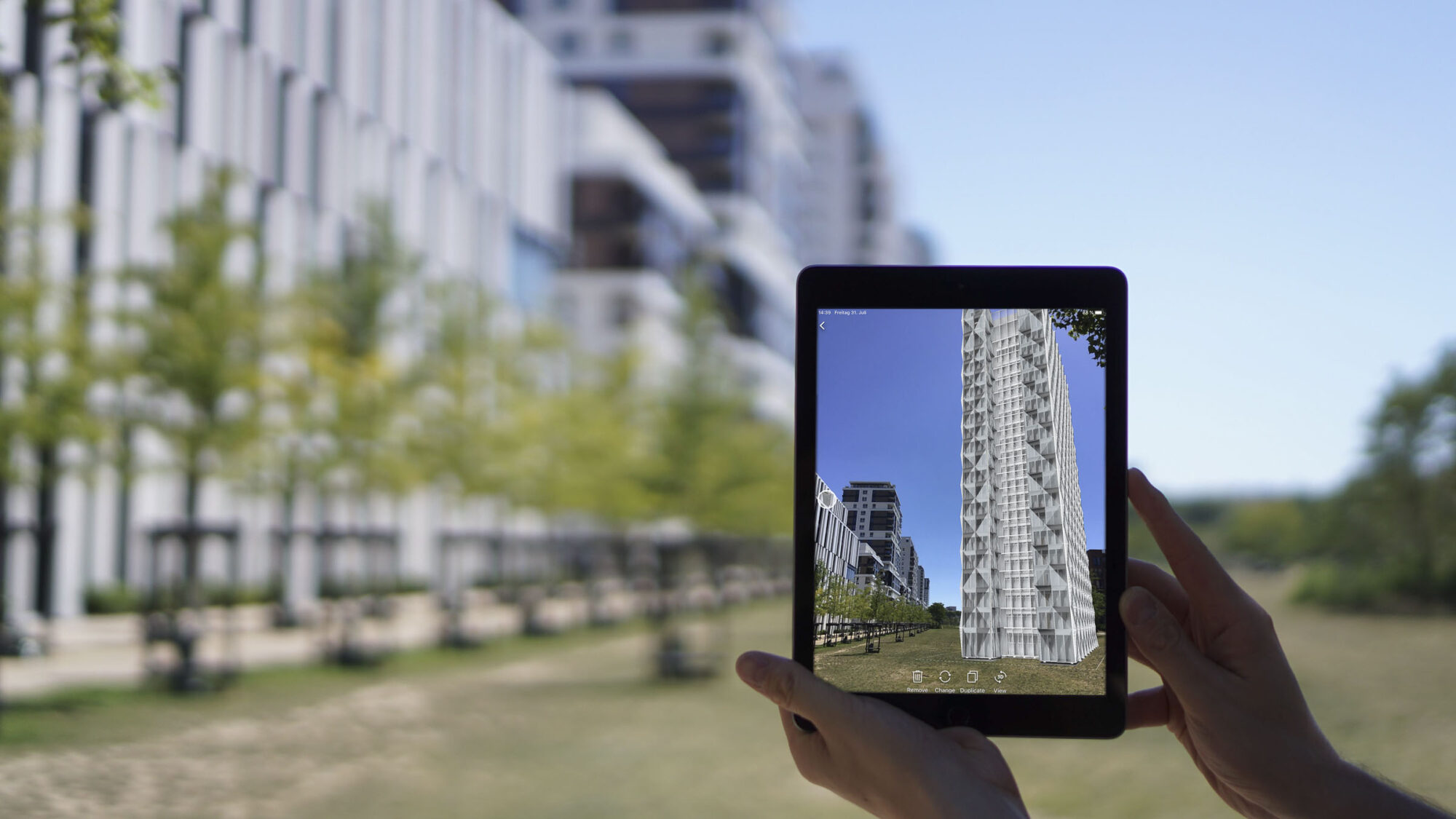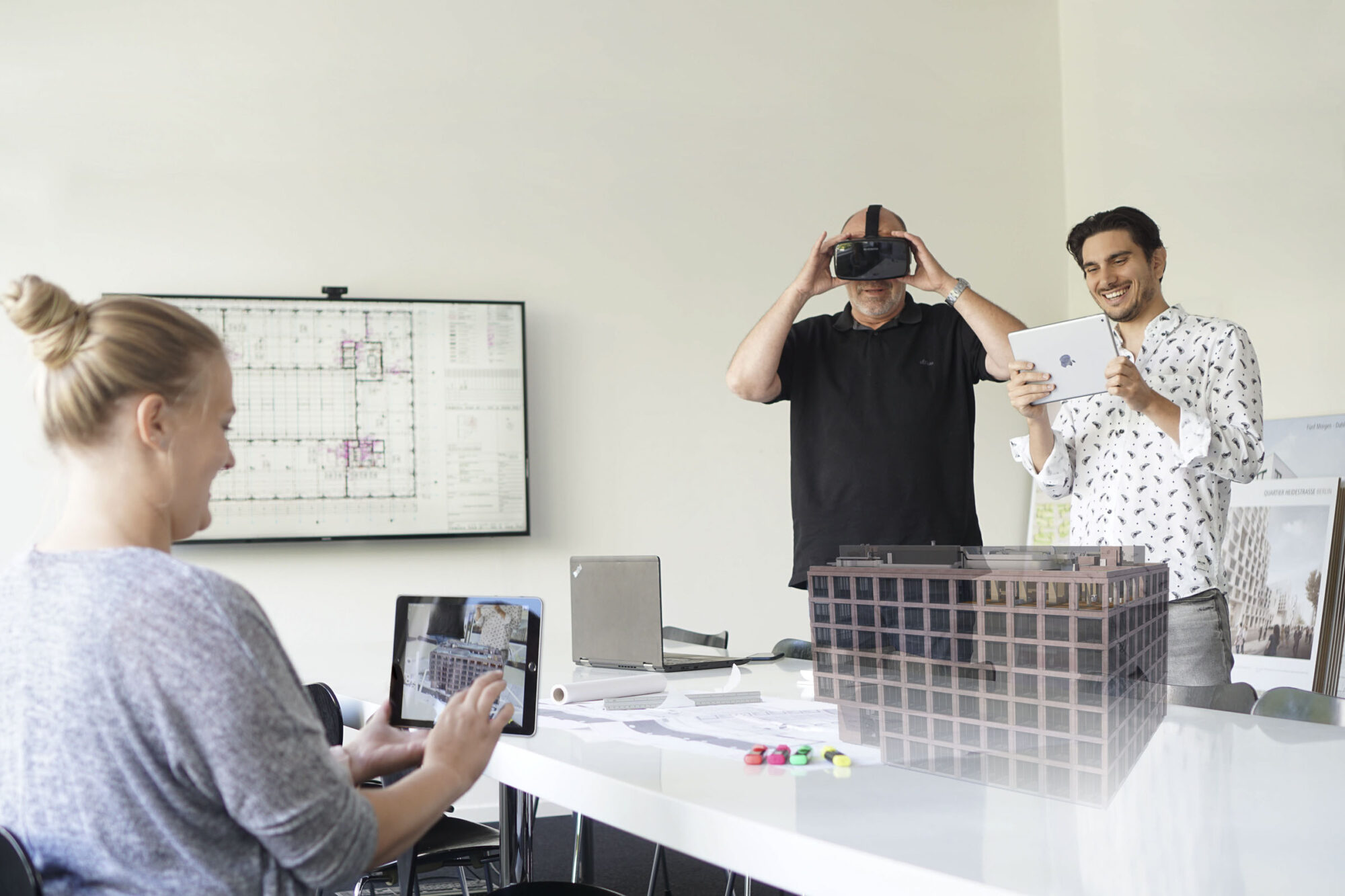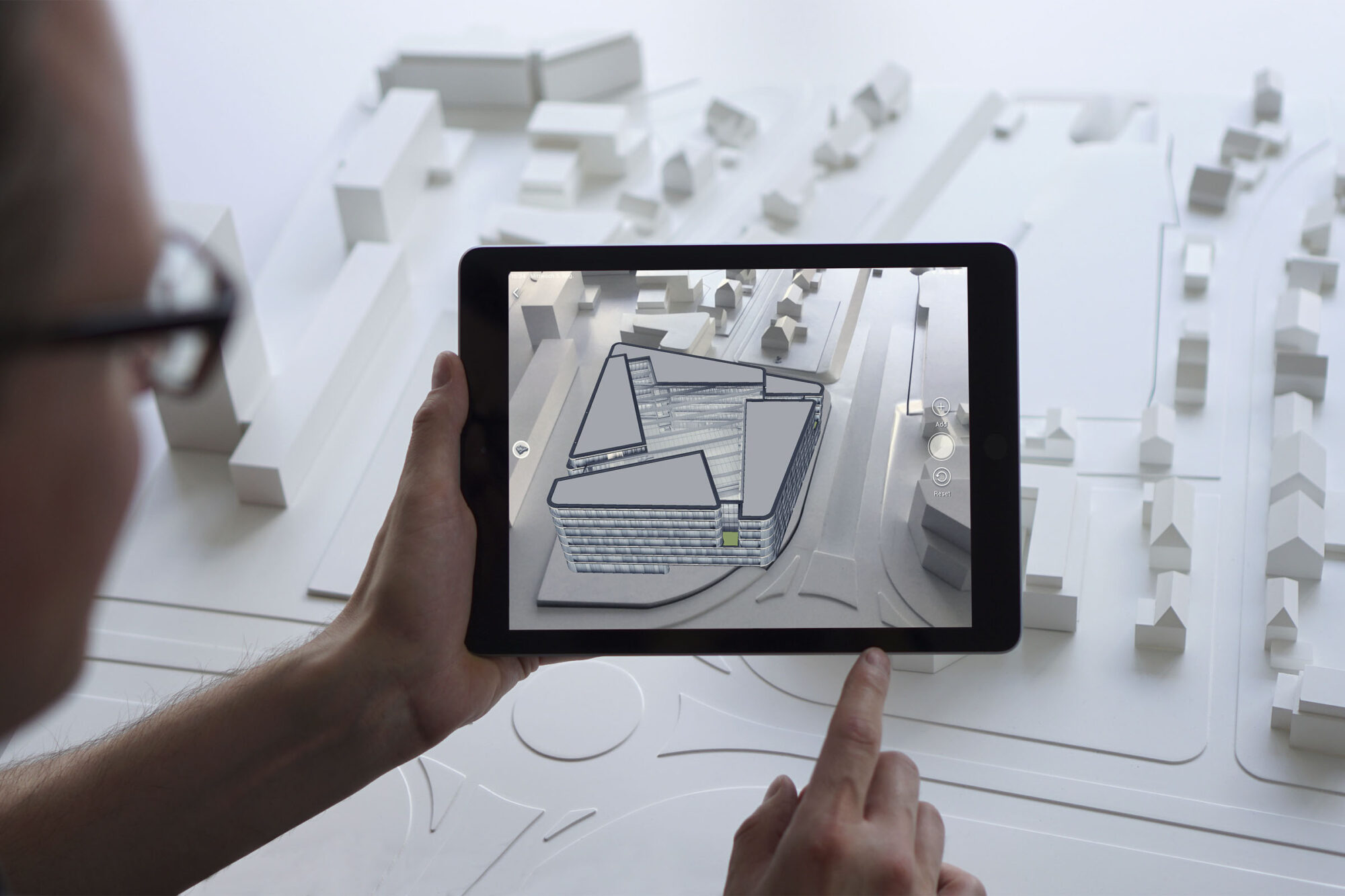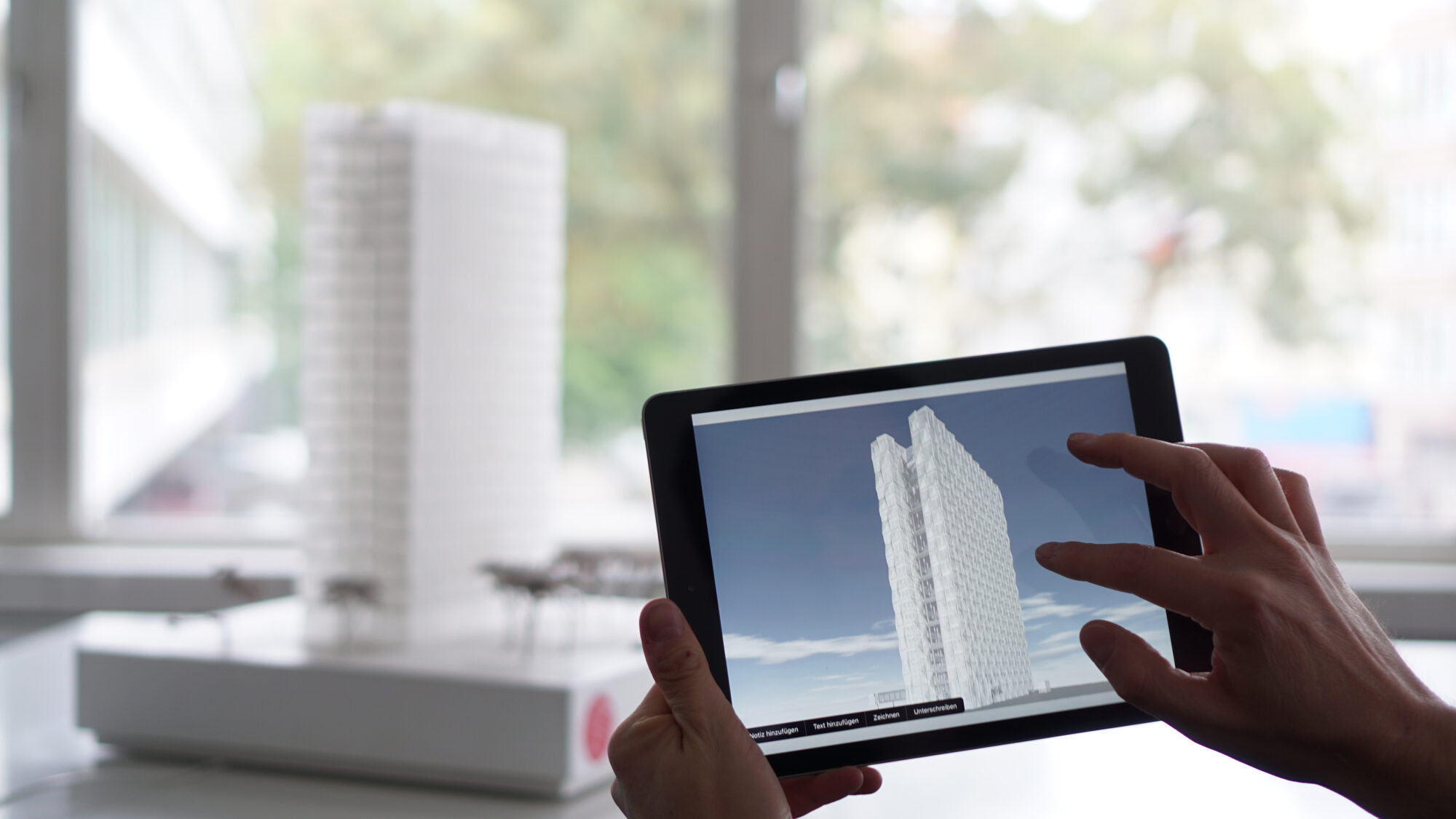 Augmented reality offers you the possibility to view the virtual planning in real space. Even in early planning phases, you can view the digital building model collaboratively in physical space in our workshops. For example, the BIM model can be walked on the property at any time on a 1:1 scale using your own smartphone or tablet. This allows you to intuitively see, experience and feel the spaces we create for them.
We also use "augmented reality" technology in the context of construction management to efficiently match digital planning data with existing real geometries and document conflicts.
Furthermore, augmented reality tools are also used in facility management, basically to facilitate navigation in the building and during maintenance.