In addition to our classic design planning, we create the architecture model and maintain the specialist models of all involved disciplines at defined points in time (data drops). The exchange takes place via the open interface format IFC, which is supported by numerous software for the exchange of building and model data and thus enables the application of interdisciplinary data use (openBIM).
By the way, BIM does not only work for new buildings – existing buildings can also be set up as BIM models after a 3D survey.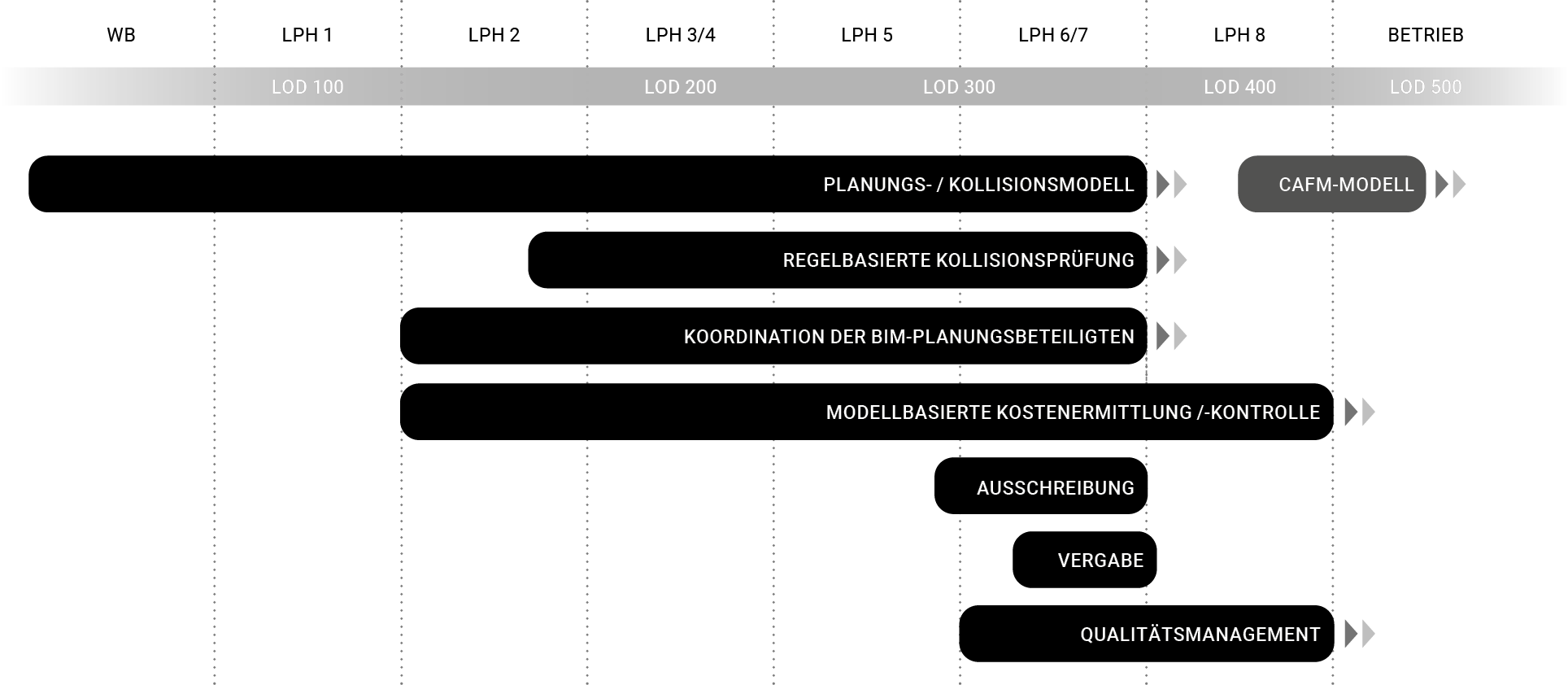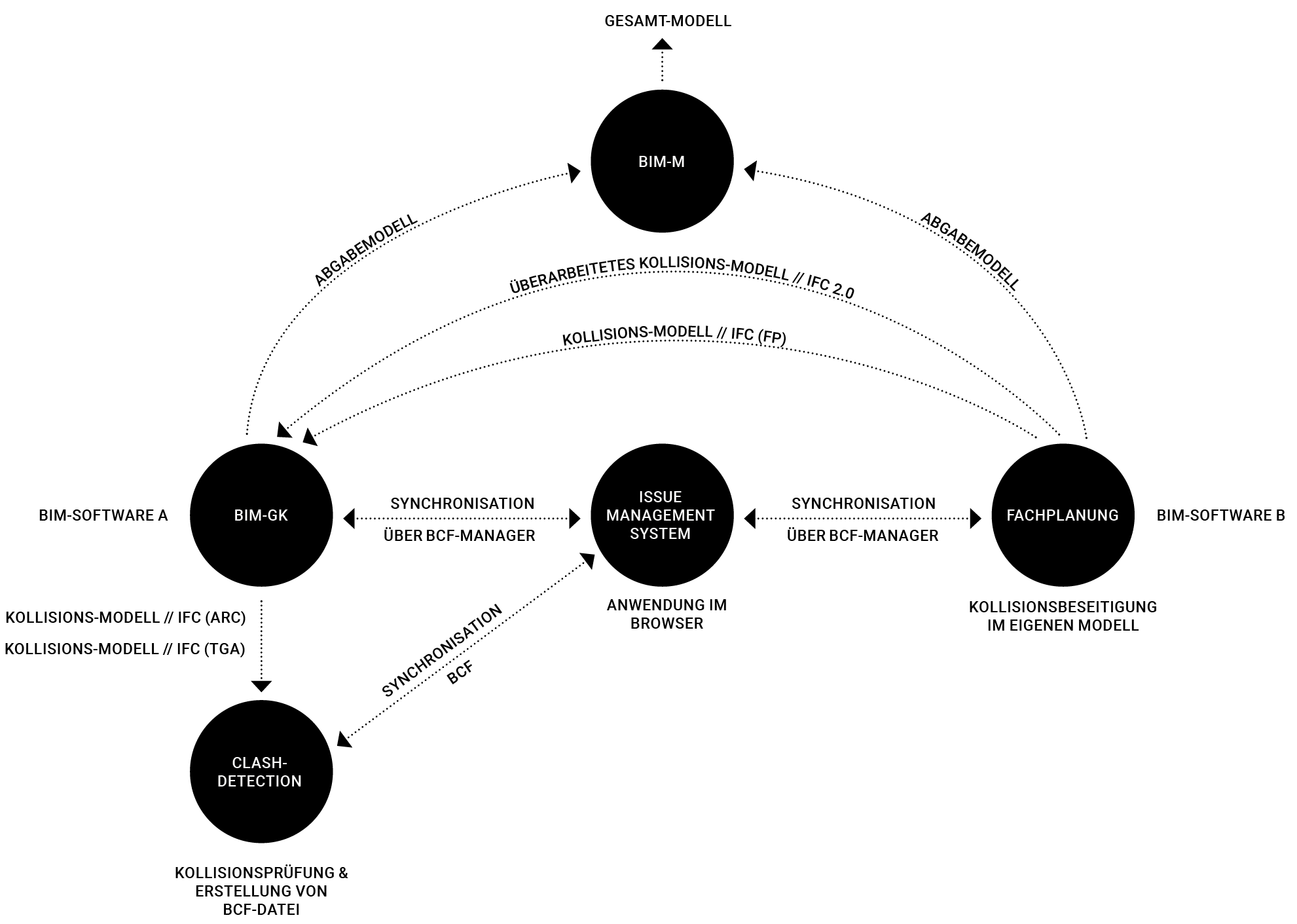 Our services also include BIM coordination including collision checking. Here, the collision model is screened in our inspection software Solibri with project-specific inspection rules. Over several iterative runs, we communicate the identified problem areas to our specialist planners via BCF (BIM Collaboration Format) and make the necessary optimisations directly on the model. In this way, we remain in constant contact with those involved in the planning – even in real time via certain plug-ins such as BIMcollab – and can react quickly to changes in the planning.
Model-based quantity and cost determination
With the help of the BIM model, we can keep an eye on the cost and schedule development of your construction project at an early stage, create reliable forecasts and thus give you time and room for manoeuvre to optimise your project and activate project resources. Through our active control in the ongoing process and the continuous target/actual comparisons, we keep all project participants up to date and at the same level of information.
Visual data evaluation
Our automated visual data evaluation allows you to keep an overview of the decisive factors in your project at all times. Project-specific factors are illustrated in an easy-to-read manner, making it easier for you to make the best decision. Together with our empirical values, processes can be accelerated, qualities better recognised and risks better assessed.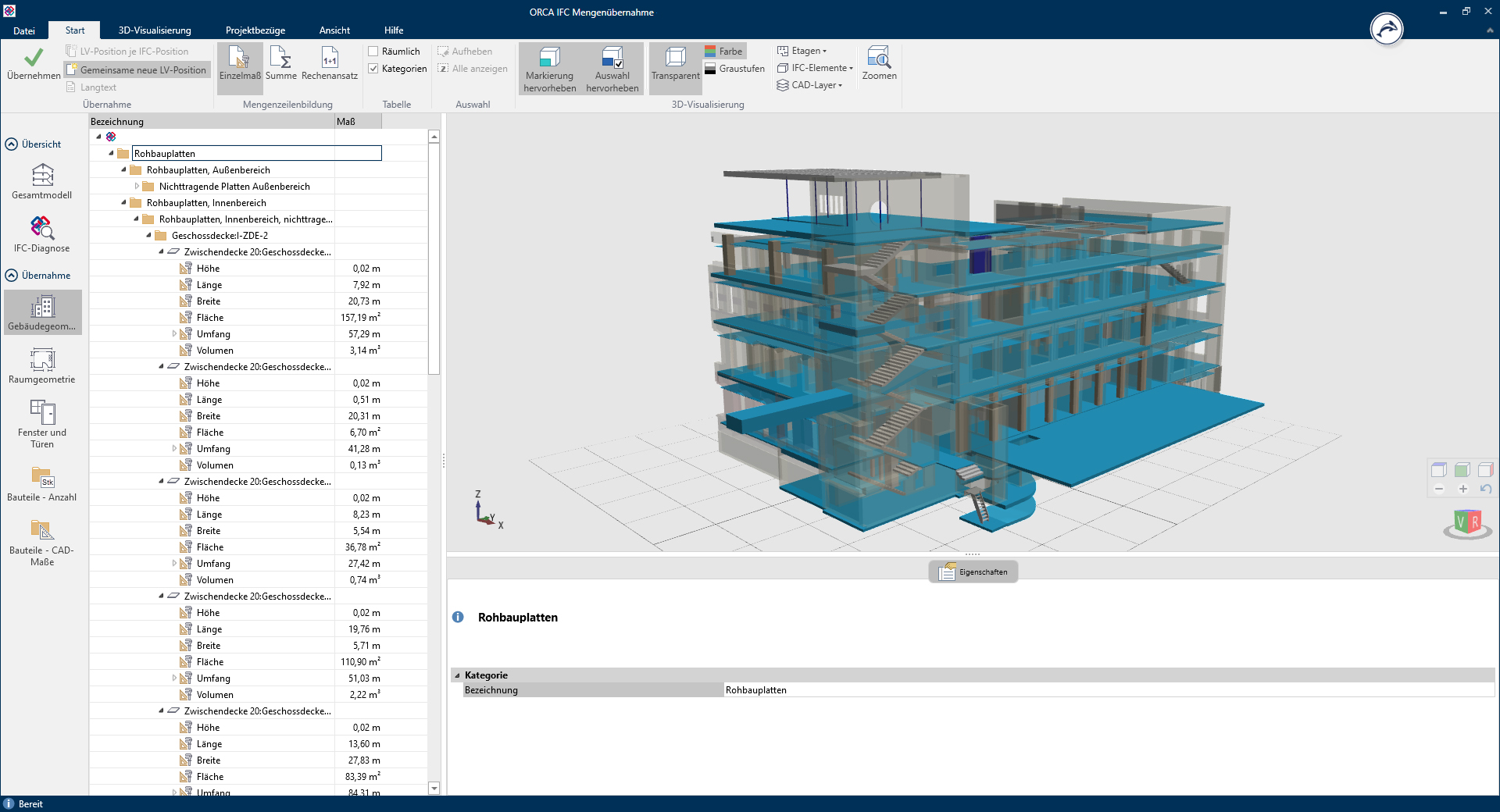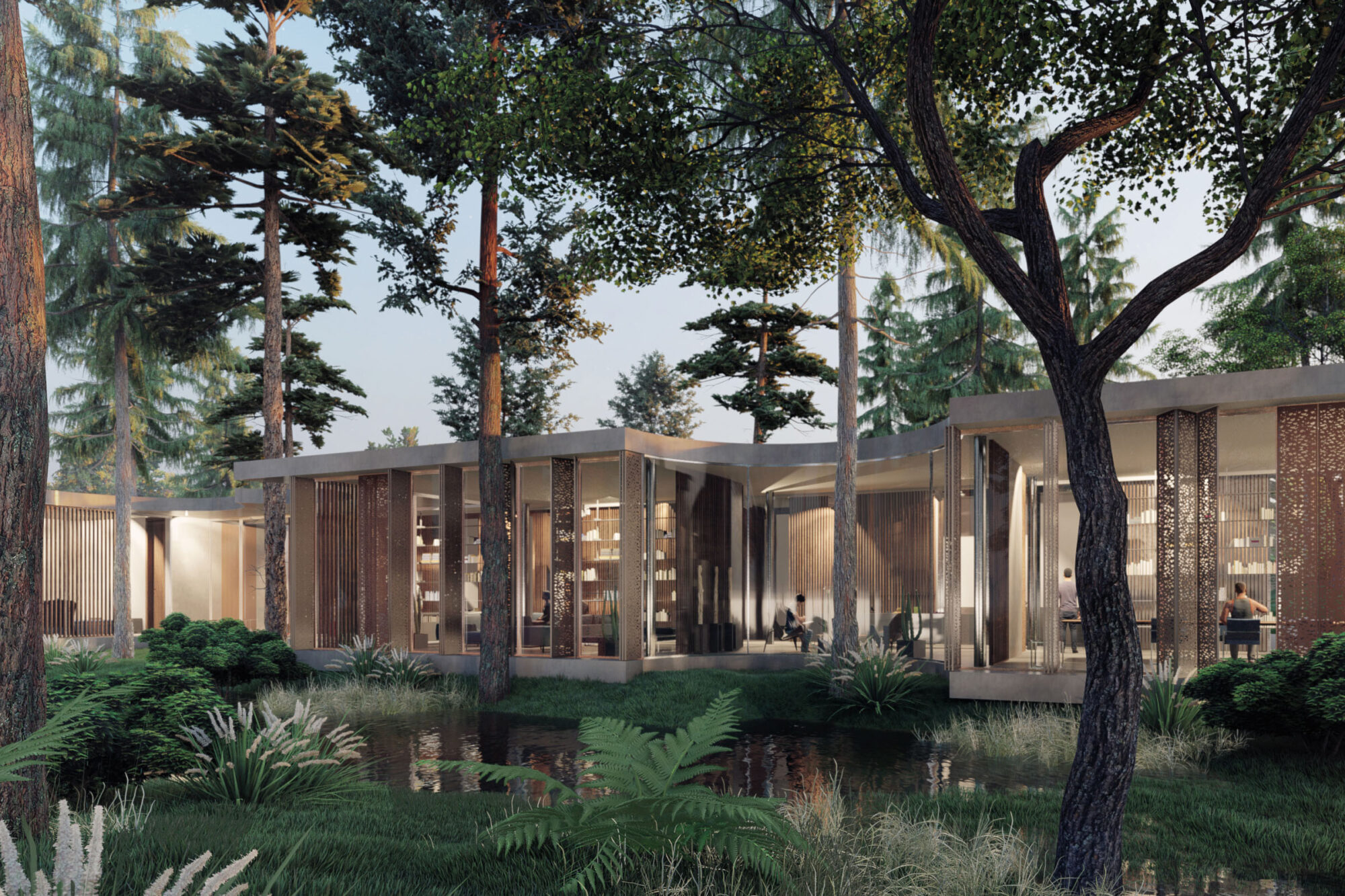 When it comes to checking moods and atmospheres in advanced planning phases, we rely on our real-time renderings. In video or image format, you get a feel for the impact your project could have. Would you like to dive into your model? If desired, we can create virtual or augmented reality formats of your project.
Preparation of contract award / assisting award process
The OpenBIM process allows software-independent data transfer to all common, BIM-capable AVA programmes, which simplifies consistent cost planning, tendering and awarding of your project.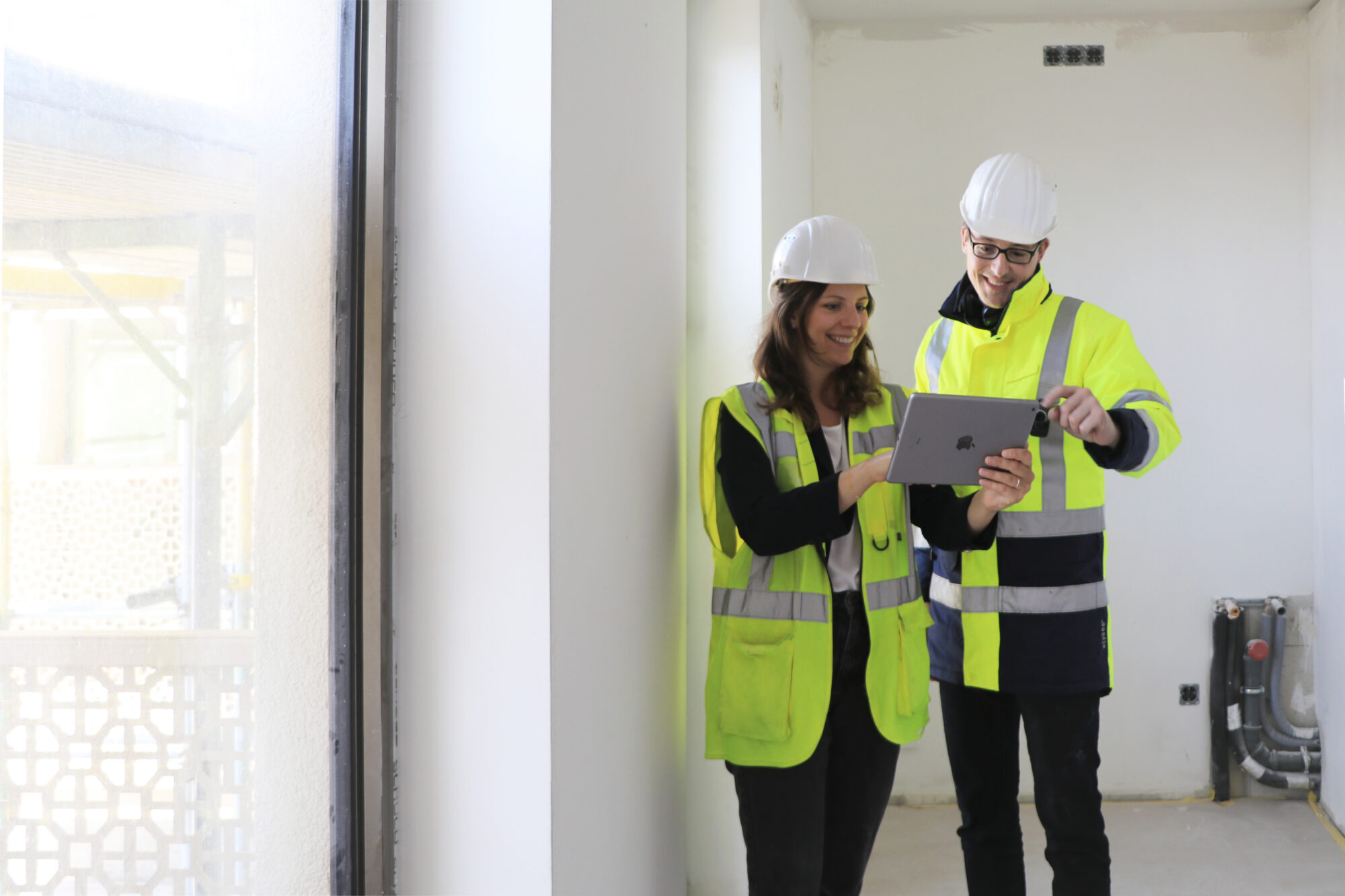 The previously agreed quality standards as well as the time and deadline project goals are implemented on the construction site through regular site inspections and execution controls by the contracted company. In addition, we use the technology of "augmented reality" and also apply it in the context of construction management in order to efficiently compare digital planning data with existing real geometries and to document conflicts.
The CAFM model is created on the basis of the as-built model and contains specialist model data that is used for efficient building and asset management. This allows you to exploit the potential of BIM planning beyond the completion of the construction project.