Future spaces through data-driven design. A practical report from our everyday design work.
The classic planning process consists of a large number of sub-processes and the time-consuming, manual processing of a wide variety of unrelated files.
At Eller + Eller Architekten, we have partially automated our work steps in order to reduce the potential for errors and the time spent on the one hand, and to support us in creative concept development on the other. For this purpose, we use, among other things, scripts we developed ourselves, with the help of which we can link data and parameters from different sources and bundle them centrally via the BIM model.
A lecture by Felix Wirth at digitalBAU 2022 on 01.06.2022 at 11:00 am, Messe Köln, Hall 4, Forum Heinze.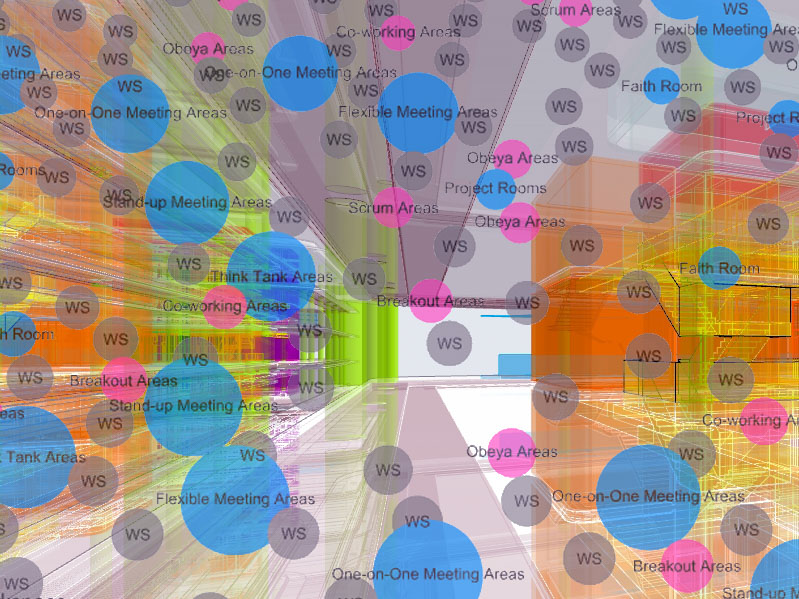 What opportunities can we as architects offer the real estate industry in the current tense situation? We would be happy to meet with you at Expo Real 2023, the world's largest trade fair for real estate projects and urban development, from October 4 to 6, and together we will explore the opportunities and why the courage to change is needed, especially today.
The Robert Koch Forum in Berlin's government district is being converted into the Hertie School of Governance. It is a significant project that aims to expand and modernise the infrastructure for the Hertie School of Governance. After the renovation, the Robert Koch Forum will be able to offer an even more appealing environment for the Hertie School of Governance.
The excavation pit is dug, the excavators are rolling!!! The foundation work has already started and there is visible progress on our construction site in Bengaluru, India: The infrastructure is taking shape, the distinctive buildings can already be guessed.