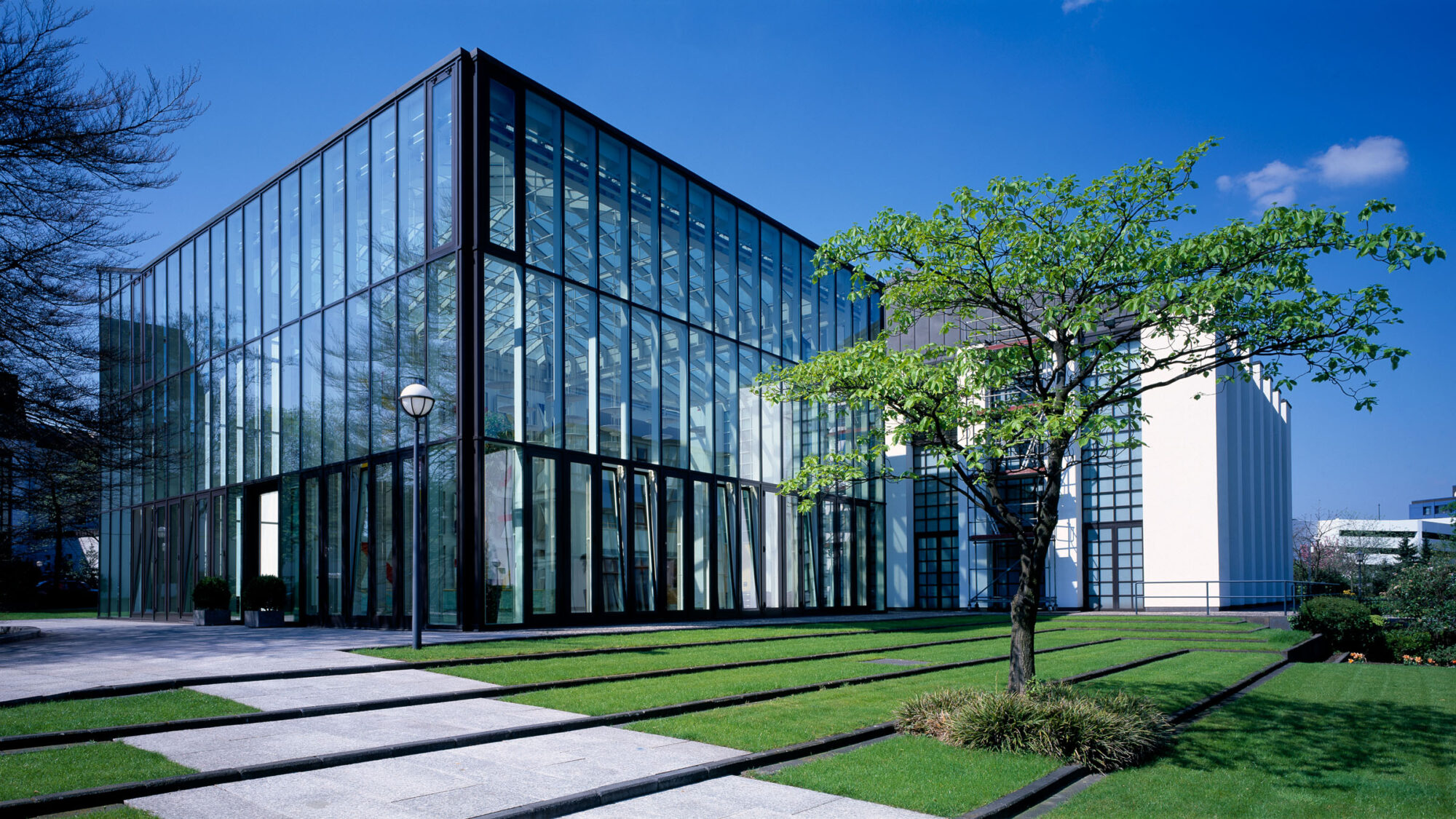 Location: Ruhrort in Duisburg's south is the heart of Europe's largest inland landscape. Shipyards, harbour basins, canals and the Rhine have become a distinctive place. The waterways, railways, motorways and roads are knotted together here, coming from all directions. The circles and axes are still visibly overlaid by history, culture and art.
History: This history is visible in the city layout of Ruhrort. The small-scale architecture of the 18th century alternates with dimensions of industrial technology and industrial building, bourgeois architecture of the 19th century with buildings of the economy and administration.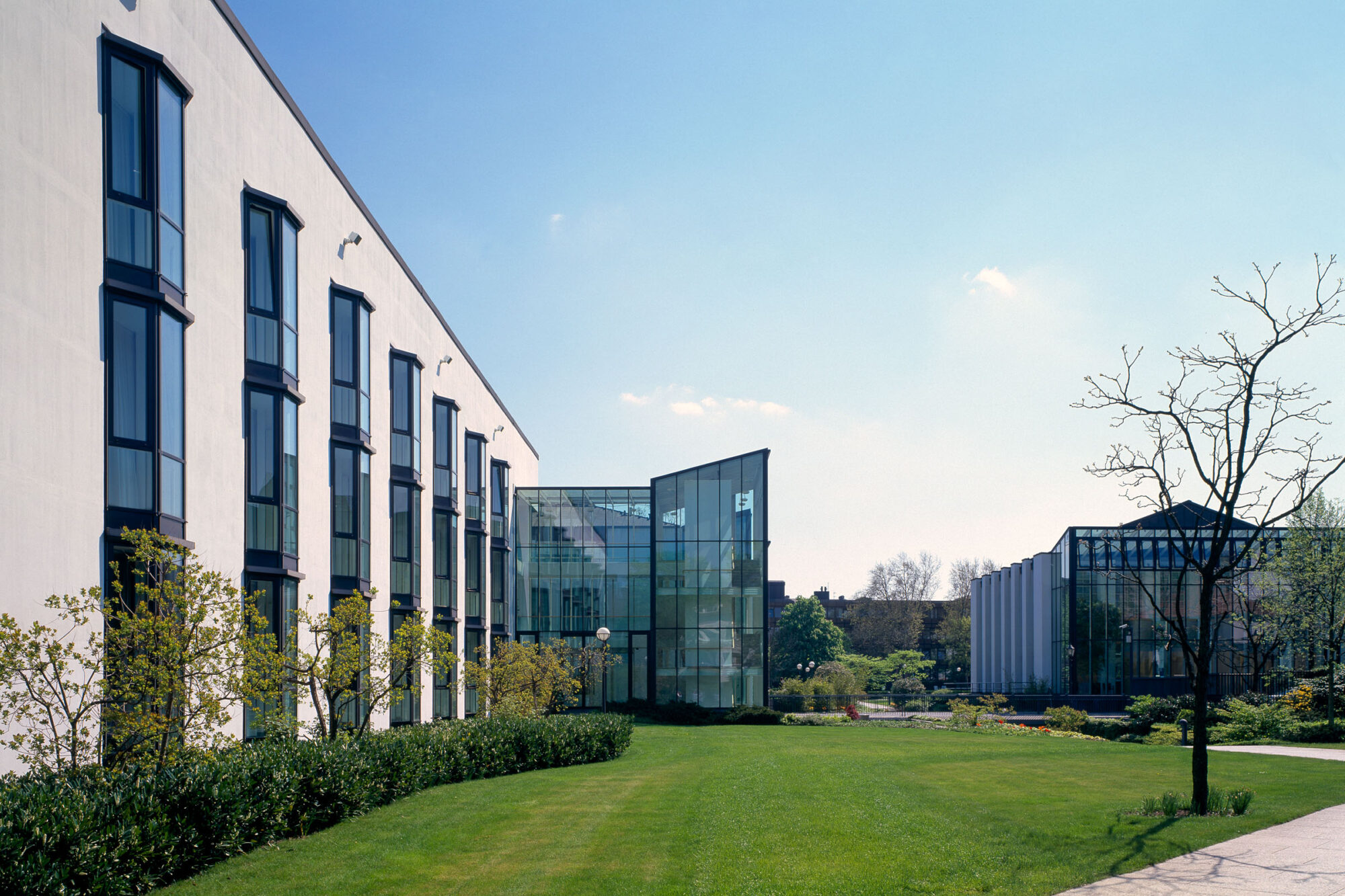 Planning: A competition was announced with the aim: "The building should make the meaning and content of the Haniel Academy comprehensible in its appearance, while at the same time linking the distinctive cityscape, the stone buildings, the traces of time with the new".
A green oasis in this urban layout, a place all of its own, is the Haniel headquarters; a beautiful art garden, a sculpture park with magnificent trees and important works of art, enclosed by beautiful old houses and office buildings, an invisible island for the outside world.
The "garden" with the trees, the paths and the art in the "green" was opened towards the old "Harmony Street", the old order could be experienced again. The buildings of the academy form the structural and content-related basic framework with simple geometric shapes, with white plastered walls and with metal-glass constructions.
The Haniel Academy consists of different rooms for different purposes, all of which are interrelated. In search of clarity in this diversity, we determined the auditorium as the place from which all order emanates, the heart of the academy.
As if in a logical formula, the parts and the whole emerge as a visible idea, together, complementing each other and yet with enough space for each individual focus in the overall structure: Academy and training, gastronomy and guesthouse, embedded in the architectural environment. Between movement and rest, the "standing image" and the "changing perspective", the meaning of the Haniel site is to emerge as a total work of art and to foreshadow the interplay of future life as possible states that are ultimately fixed by the building.
Haniel Academy and Guest House, Duisburg
Competition 1991, 1st prize. LPH 1-9 HOAI, 1991-1994 (Eller Maier Walter und Partner), extension gastronomy, 2006
Client: Haniel & Cie. GmbH, Duisburg
GFA: 12,644 m²
Architecture photography: Werner Huthmacher