From Tranist space to urban square
Architecture is a public matter. It creates urban figures that support life and encourage creativity. The proposed urban figure, at a crossroads with various neighbouring uses, creates a new urban landmark through a striking high point and provides orientation in the city. This gives the surroundings a special aura and serves as a beacon for the neighbourhood.
The design deliberately sticks to the proposed height of 10 storeys and creates a public square by cleverly stepping back on Ollenhauerstrasse. The form of the highrise results from the clever use of the distance areas to Ollenhauerstrasse and Oscar-Romero-Allee and from the will to create an urban edge to the new intersection of the two streets with a pedestrian bridge and lowering of the traffic.
The building structure will create an inspiring atmosphere: By taking up the street alignments, strong urban edges are created that lend new support to the heterogeneous surroundings. The urban arrangement and the non-orthogonal building sides create an exciting street line that invites passers-by to explore the neighbourhood and gain new impressions.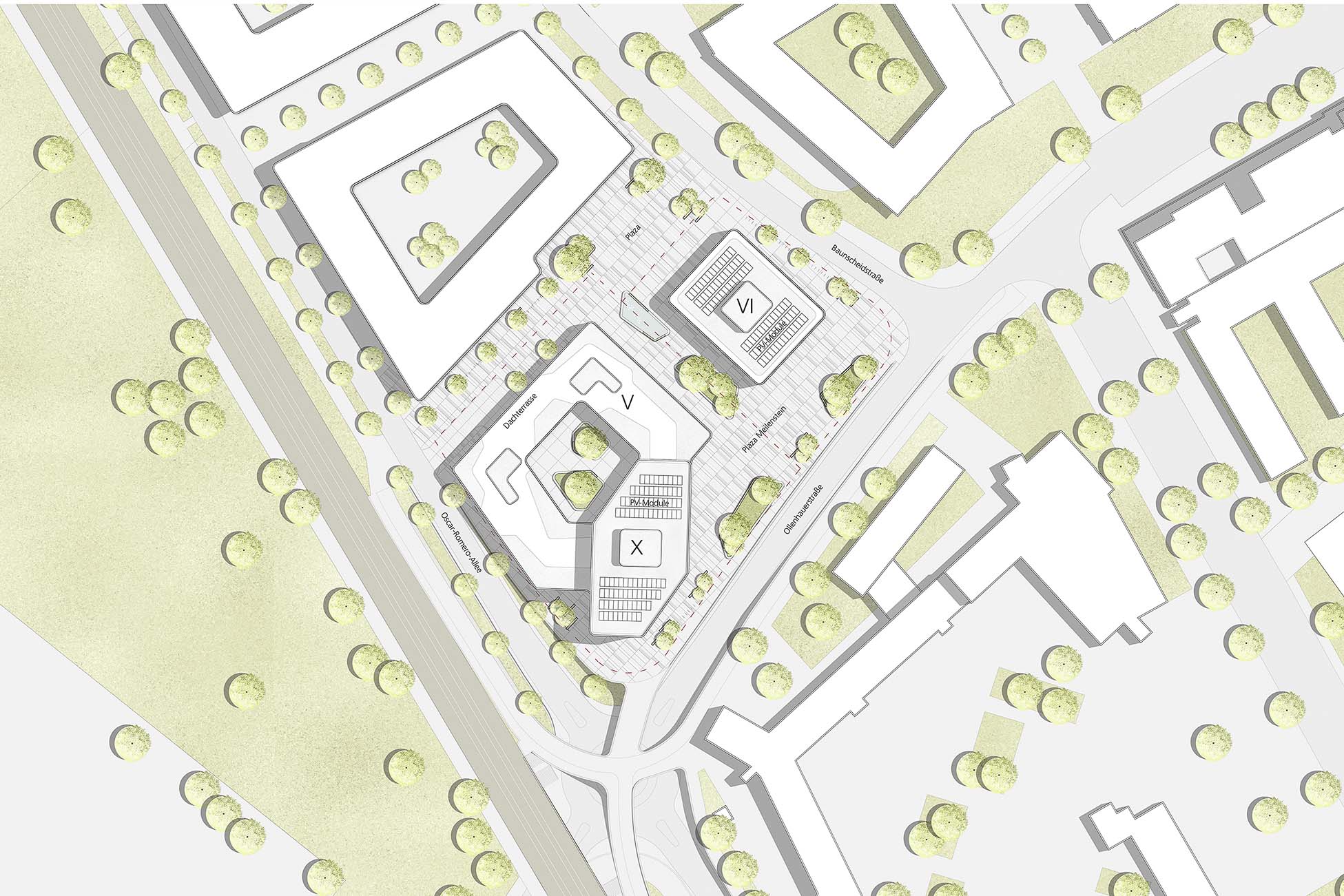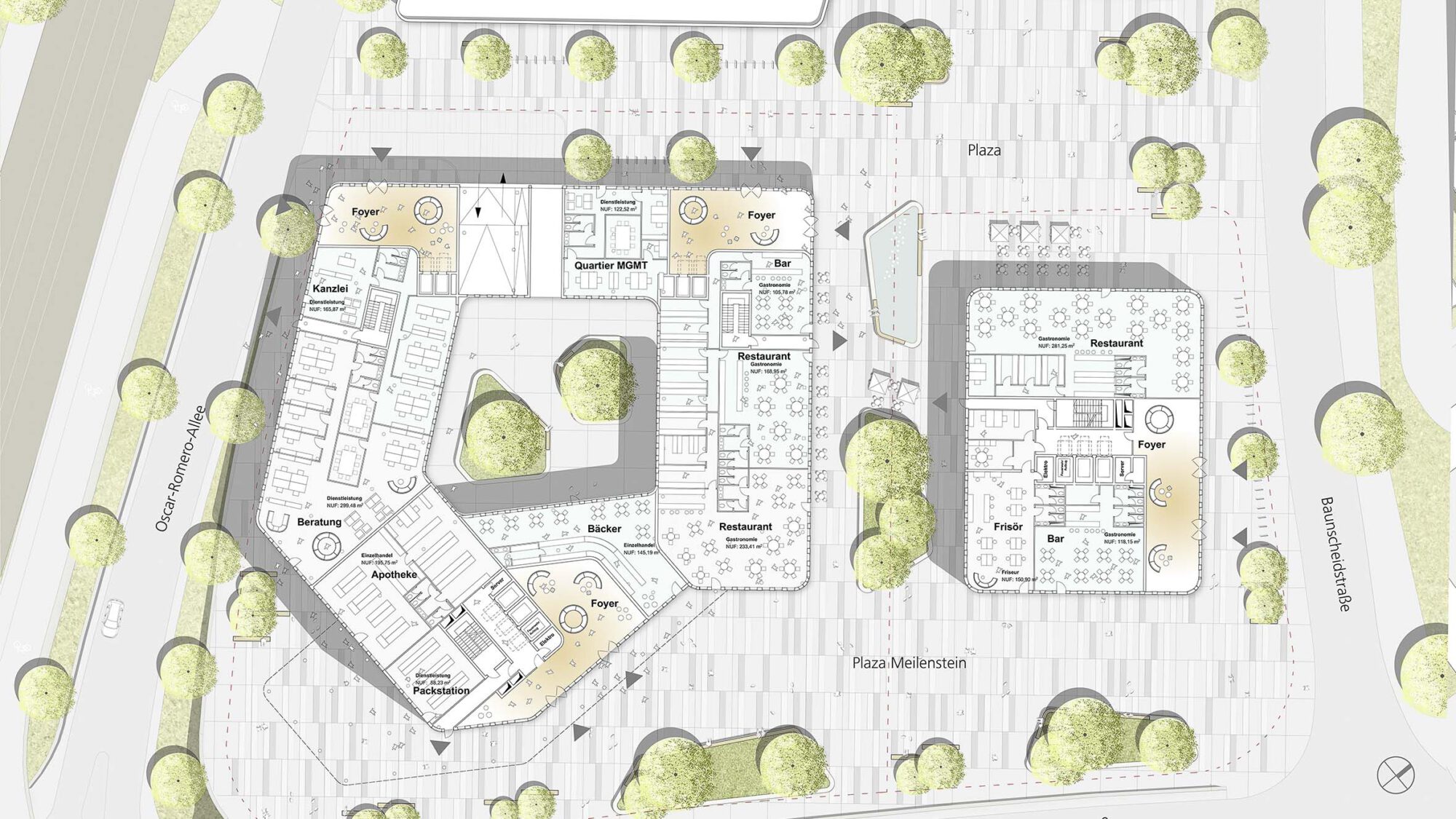 A permeable ground floor with public uses acts as a connecting element between the square and the building. The modern office building thus becomes the hub of the quarter. The concept of the design offers a flexible building framework that can be used as a modern office building as presented here and is effectively designed for this purpose, but can also be easily converted and quickly adapted to new developments. With this office building, an urban pioneer of working worlds is being created in an area that has so far been little developed for this use. In addition to the flexibly usable office floors, the special feature of the new office building is its versatile ground floor offerings for partial public use. Different uses could be located here, such as co-working spaces, urban production spaces (makerspaces, such as robot-assisted manufacturing, digital learning opportunities for seniors), sports facilities (yoga, rehab services), a bicycle workshop, as well as useful services such as a copy shop, a kiosk, or a pharmacy. In addition, a restaurant (alternatively lounge, bar or café) placed directly at the central connection between the square, courtyard and lobby provides catering for staff, guests and neighbours.
Restricted competition 2023 – 3rd prize

BGF: ca. 30.000 m²
Awarding authority: Kreer Development GmbH