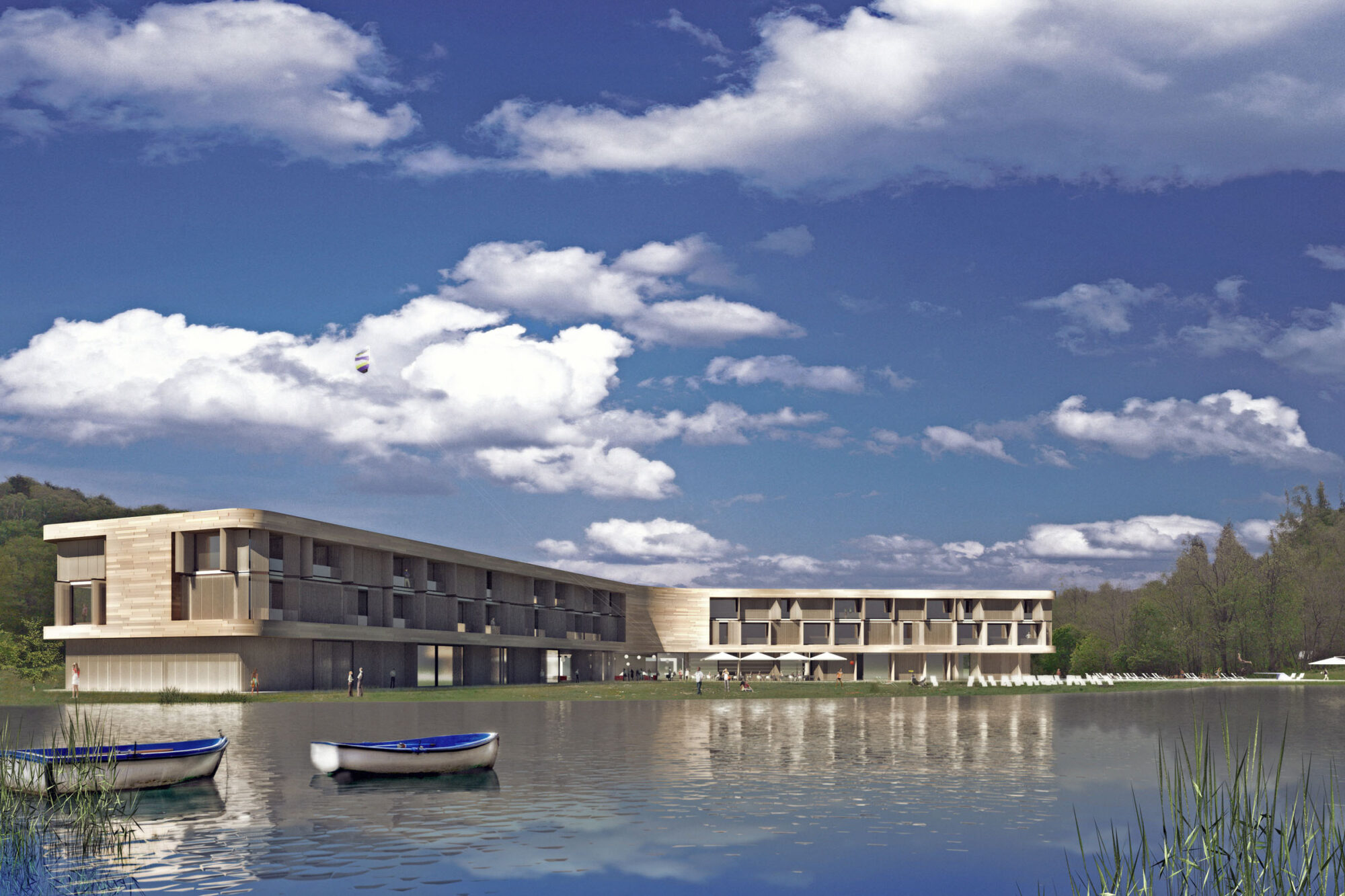 The building plot is located about 70 km outside Moscow city centre, near the village of Stepanovo. On an area of approx. 24 ha, the developer wants to develop an existing ski area into a luxury sports resort that will also attract Moscow city dwellers as a weekend destination in summer.
In addition to a 5-star hotel, exclusive cottages, partly grouped on the edge of the forest, as well as various sports facilties and leisure facilities such as restaurants and cafés are therefore to be created. A large car park, especially for winter operations, and staff housing are also to be arranged on the site.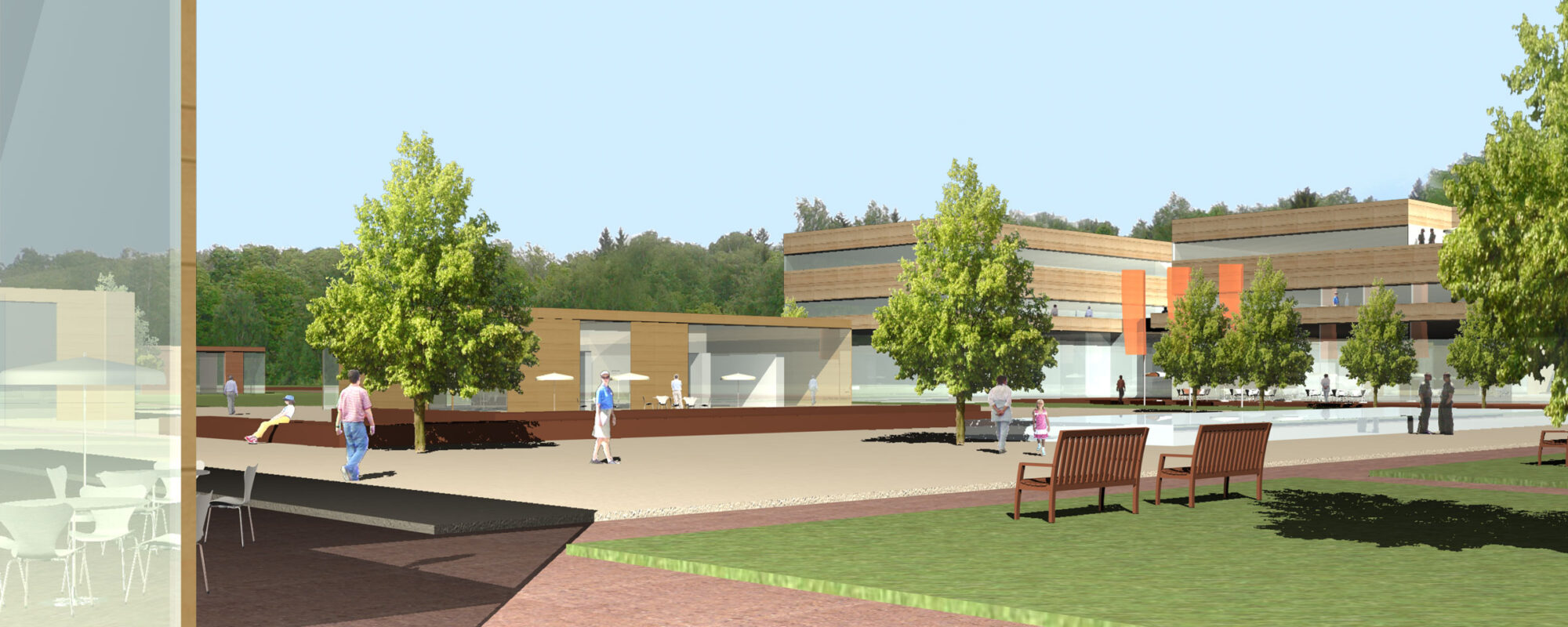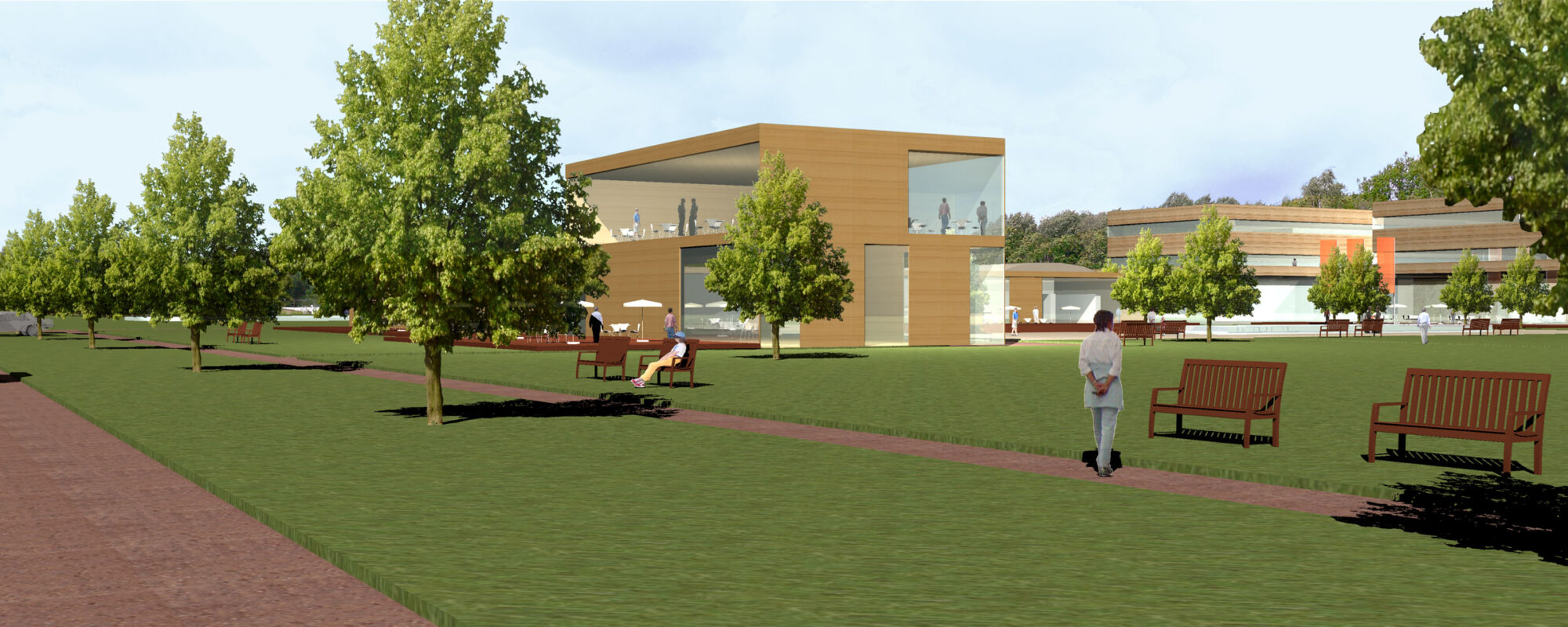 The heart of the complex is a 200-room hotel that faces east towards a large, natural lake offering wide sun terraces, bathing jetties and jetties for boats. On the west side, the hotel opens up to a central village square, which is also adjoined by restaurants, shops, seating areas and play areas.
The focus is on the near-natural integration of the facility into the surrounding, unspoilt hilly landscape, at the lowest point of which a small stream creates additional attractions for hiking trails.
Great importance is attached to the use of sustainable materials, taking into account the climatic conditions – a typical continental climate with cold, snowy winters and rather hot, sultry summer months.
Wood is therefore used extensively as the façade material, in a modern interpretation of the traditional shingle technique (a faceplate). The hotel also has individually controllable shading elements which, as storey-high folding elements, create privacy with simultaneous transparency.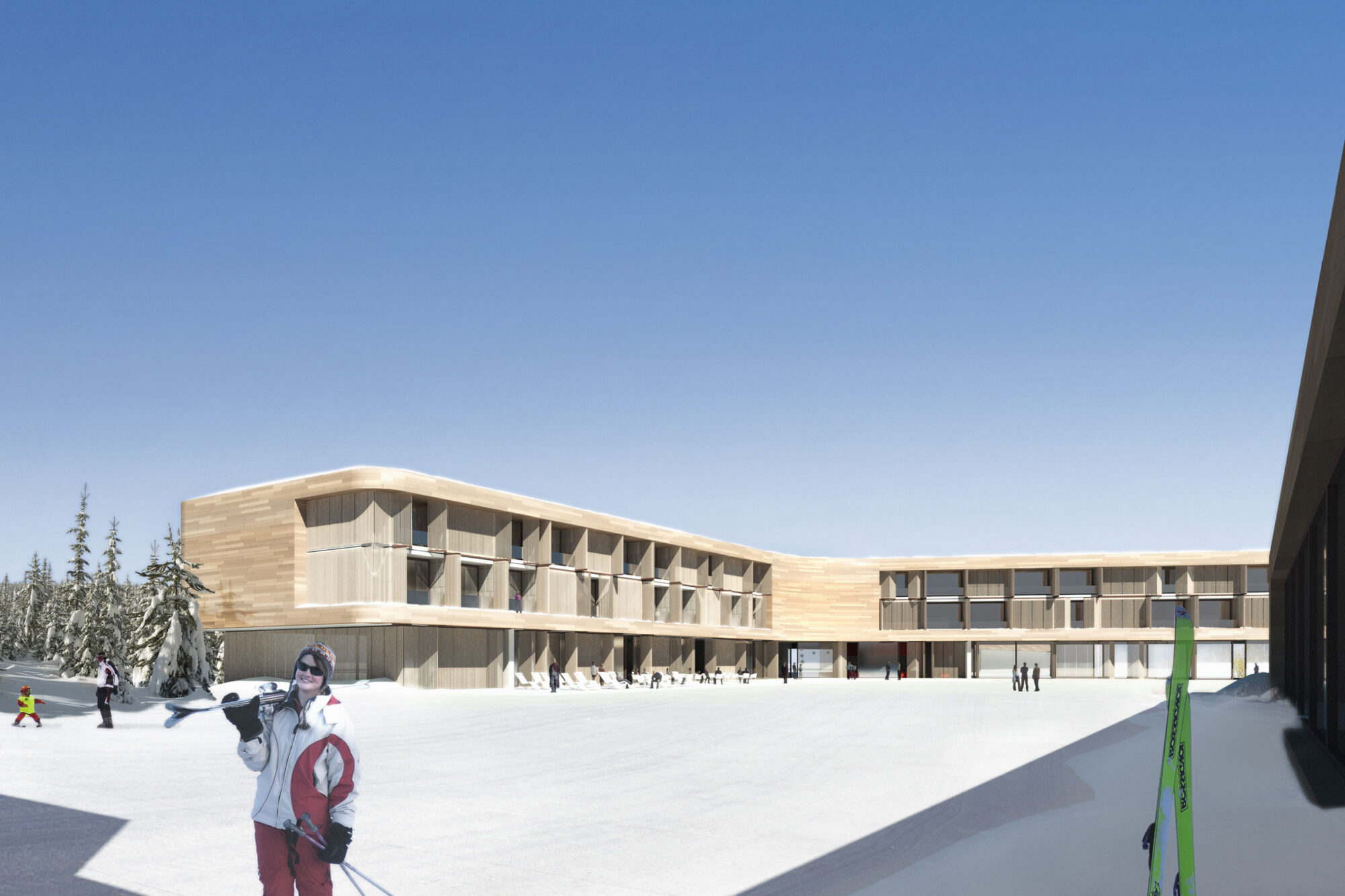 Ski and Hotel Resort, Stepanovo, Russia
2006 until 2008
Client: Stepanovo Corporation, Moscow
GFA: 17,000 m²