Our housing project "Five Acres Berlin" is on the jury's shortlist for the Heinze ArchitektenAWARD 2020!
The Heinze ArchitektenAWARD celebrates its tenth anniversary in 2020. To mark the occasion, architects, interior designers and planners based in Germany were invited to submit their best residential architecture of the last five years.
We are very pleased that the project we submitted, "Five Acres Berlin", was selected by the jury as one of the best residential architectures in Germany and placed on the shortlist for the award ceremony. The winners will be announced on 18 November 2020.
On the former open space at Truman Plaza in Berlin-Dahlem, "Five Acres Berlin", a residential quarter with 130 residential units, was developed for Stofanel, which combines the advantages of urban living and large green and water areas due to its location.
The detached villas, twin villas and flats are – based on a master plan by Wiel Arets Architects – arranged around a natural lake with several water arms, which forms the heart of the project with a size of 6,000 m². The houses are grouped on the emerging peninsulas, embedded in an extensive landscape park that quotes the vegetation of the Märkische Seenplatte. Ever-changing lines of sight create exciting views from different directions. Each house has its specific location on the lake and thus an individual perspective on the lake and the gardens.
All traffic is restricted to the outside areas. Houses and gardens, as well as communal green areas are within walking distance. Each flat can be reached directly and dry via one of the underground garages.
The flats are very individually designed: open floor plans, with large, floor-to-ceiling windows create a high level of interconnectedness between indoor and outdoor space. Large terraces extend into park-like landscape or, in the case of Villa Five Acres, into the lake. Each house type features an individual façade design of brick, natural stone or broom finish plaster.
The Five Acres Urban Village is the first residential project in Berlin to be awarded a DGNB certificate for environmentally friendly building in gold. In addition to using geothermal energy to heat water, heat is fed back into the ground via solar regenerators on the roofs of the apartment buildings to maintain the temperature balance in summer. All living rooms and lounges are equipped with underfloor heating, which is controlled via room temperature-dependent individual thermostats. In addition, the roof surfaces are greened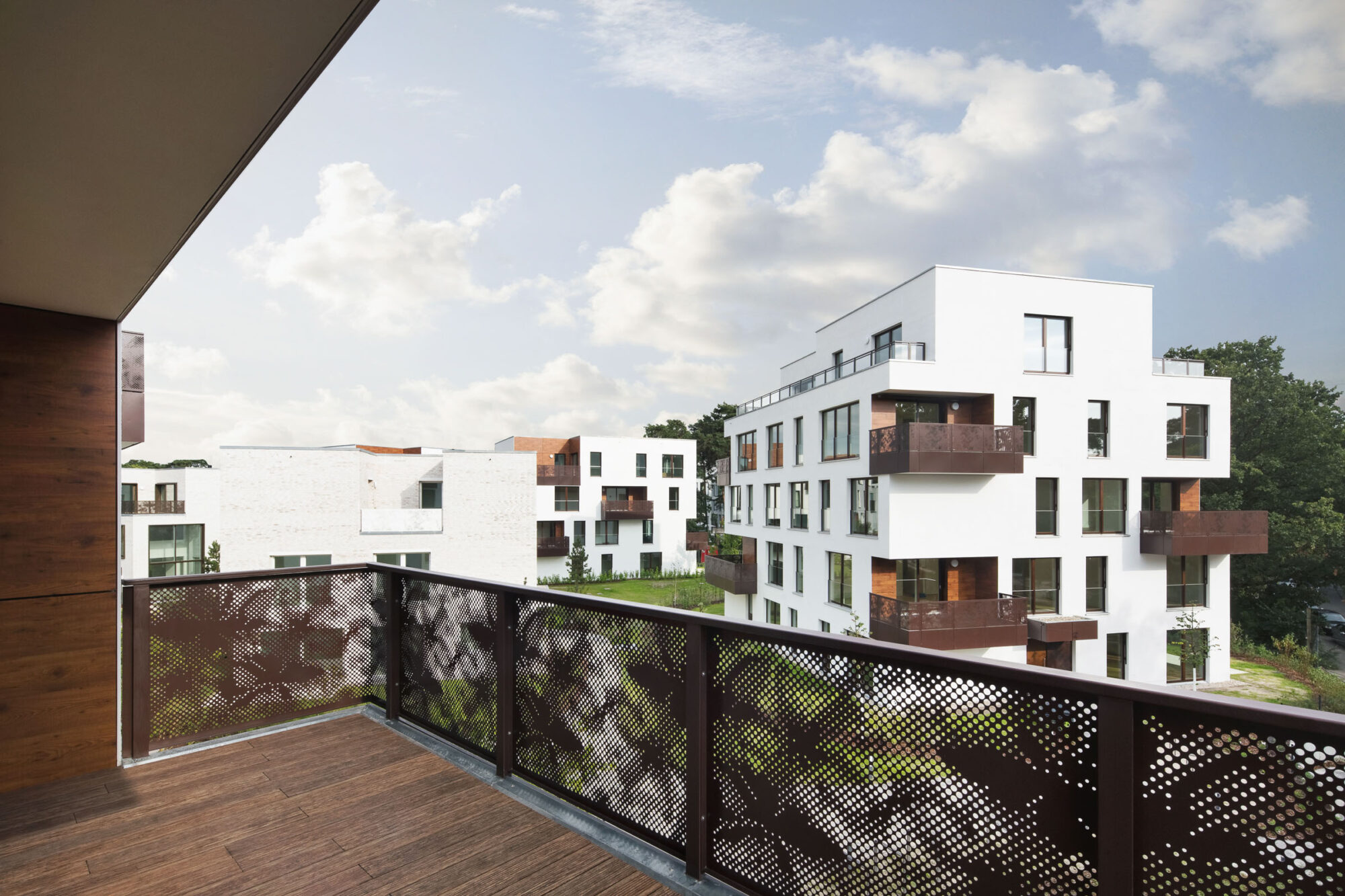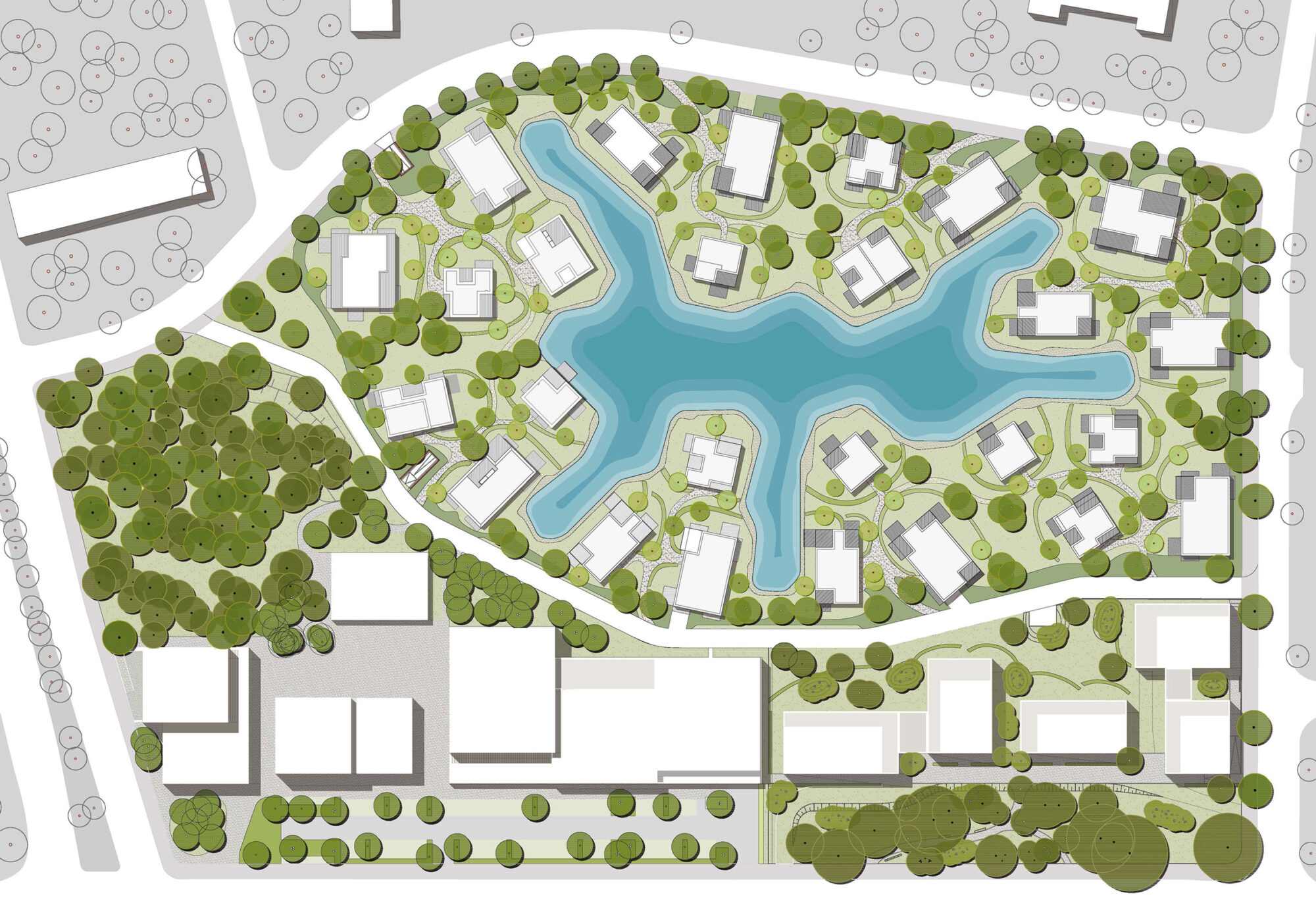 Awards:
European Property Award 2012, Bestes Immobilienprojekt Deutschlands in der Kategorie Mixed-used Development.
DGNB Gold certificate for the three individual buildings Apartment House, Suite House and Twin Villa.
Heinze ArchitektenAWARD 2020, Shortlist
Photos:
Aerial photo: Lichtschwärmer – Christo Libuda
Architecture photography: Werner Huthmacher