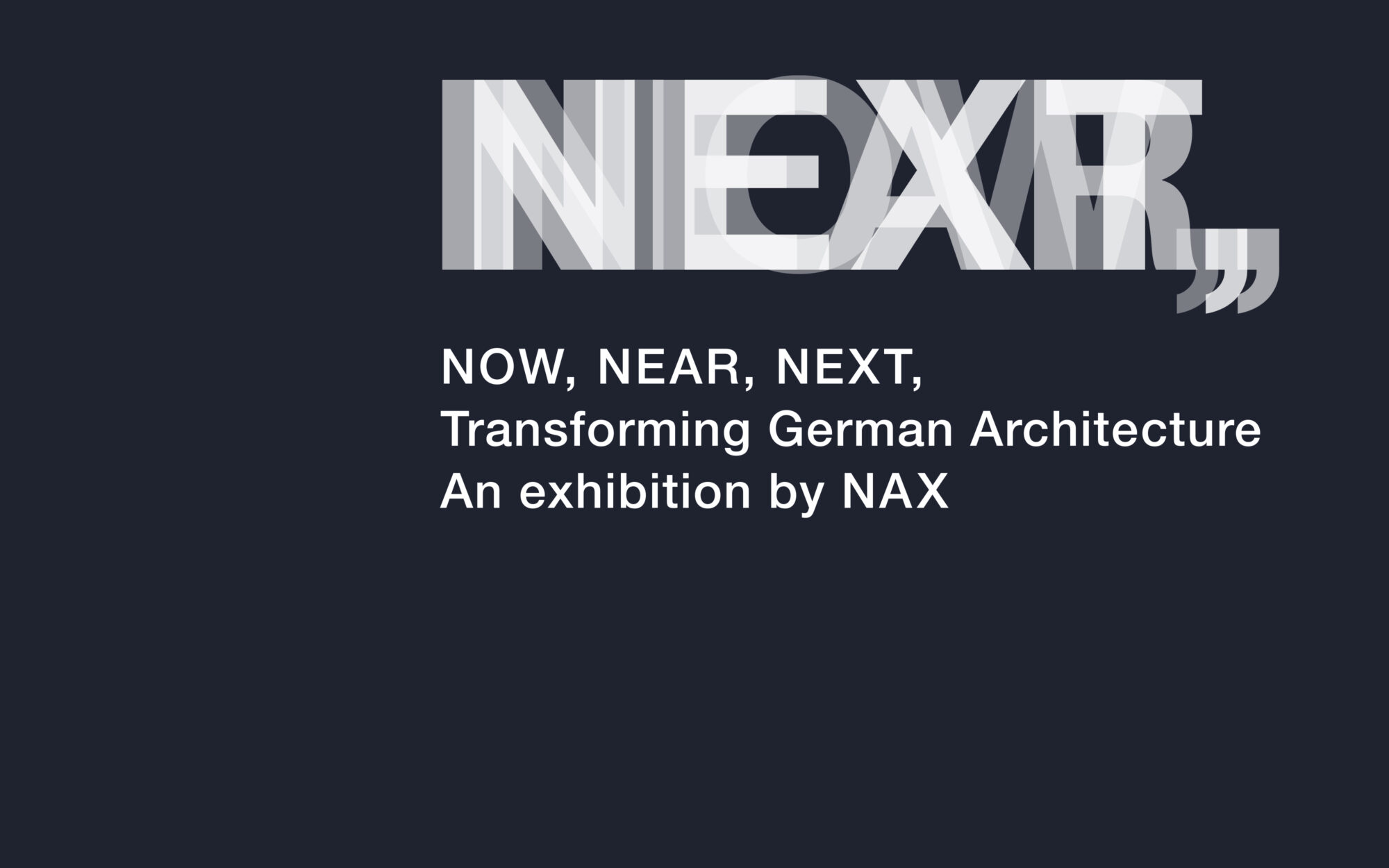 NOW, NEAR, NEXT,
Transforming German Architecture
We are pleased to be part of the new digital exhibition Now, Near, Next of the NAX Network Architecture. to be This digital exhibition
thematises the changes in architecture and construction. With which competences in construction would German offices like to position themselves internationally?
Traditional values such as perfectionism, quality in construction and project management, reliable engineering services and adherence to deadlines are supplemented by the experimental, courageous, different, creative, unfinished – and perhaps also the typically "un-German".
Research and development play just as big a role as new materials and (digital) processes. The new German building is not only established, it is processual, on a constant search for what is technically, aesthetically or socially possible, for projects, actions, products or research projects with an exemplary function. The novelty can have a structural-architectural dimension, a local-spatial peculiarity, an organisational-procedural or structural-functional significance.
NOW, NEAR, NEXT, shows the processual struggle for ever better solutions and the constant further development, learning and research. In addition to the future-oriented change in German building, the exhibition also focuses on the self-image of architects in Germany. Be inspired and discover exciting projects "made by German architects"! Entdecken Sie: Architektonischer Wandel, urbane Metamorphose, Prozessumwandlung, sozialer Wandel, NAX-Entwicklung.