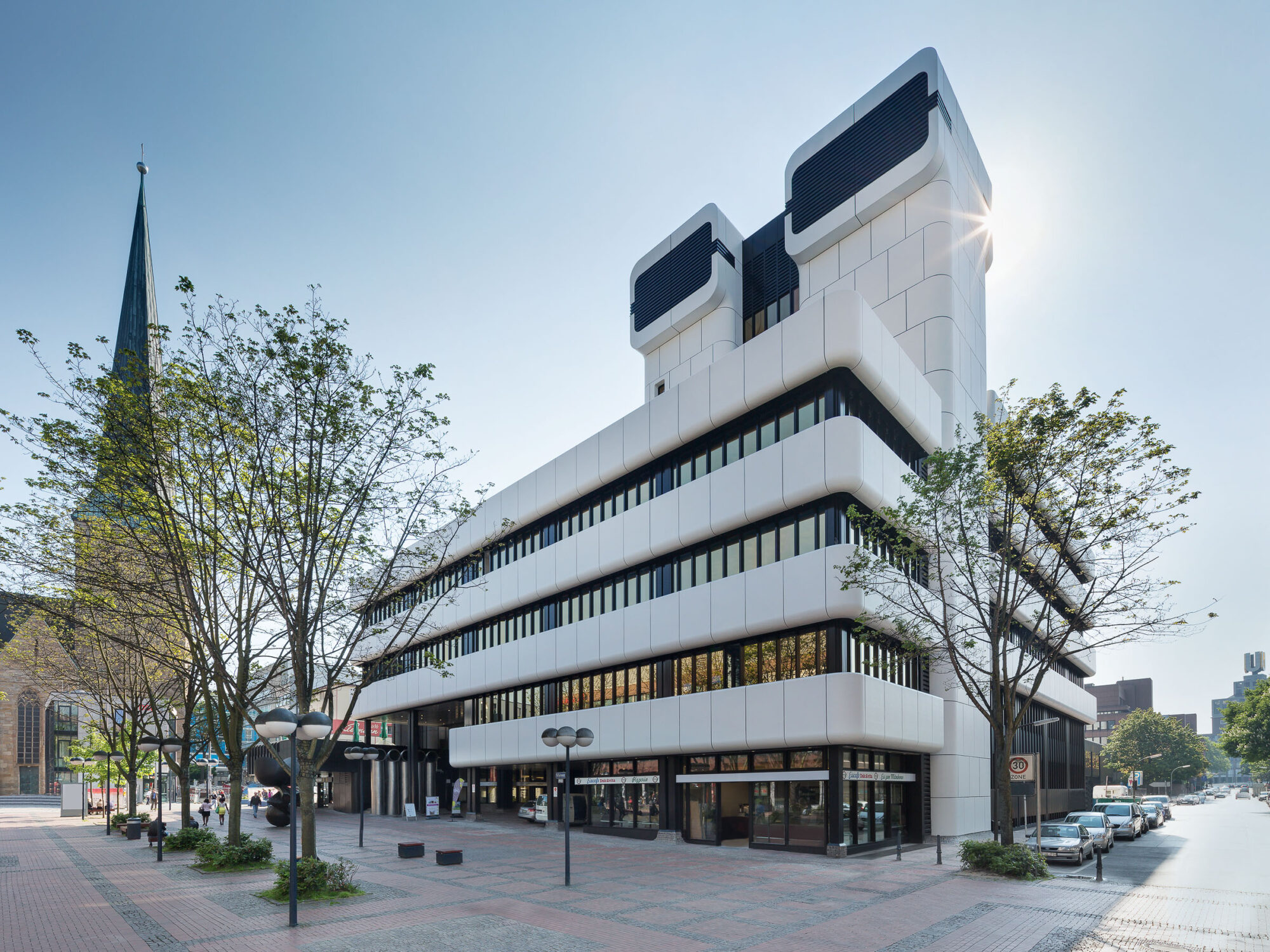 The listed former WestLB building in Dortmund was converted into a medical centre.
The building was designed and realised as part of a complex in the mid-1970s by the architect Prof. Harald Deilmann and was the first building in Dortmund from this period to be listed.
Up to 37 practice units for various specialties are accommodated in the new medical centre, with additional commercial and catering facilities on the ground floor. The new central spiral staircase connects the different floors with each other.
The preservation order requires that the typical construction method of the time and the external appearance, in particular the bronze-coloured aluminium surfaces, the gold-vapourised sun protection glass and the white concrete parapet bands, be preserved as far as possible.
Conversion, modernisation, listed building, 2011-2014
Service phases 1 to 8
GFA 21,800 m2
Client: Lanber Properties LLP
2014 "Award for Good Buildings" by the Association of German Architects BDA
Photography: Olaf Rohl