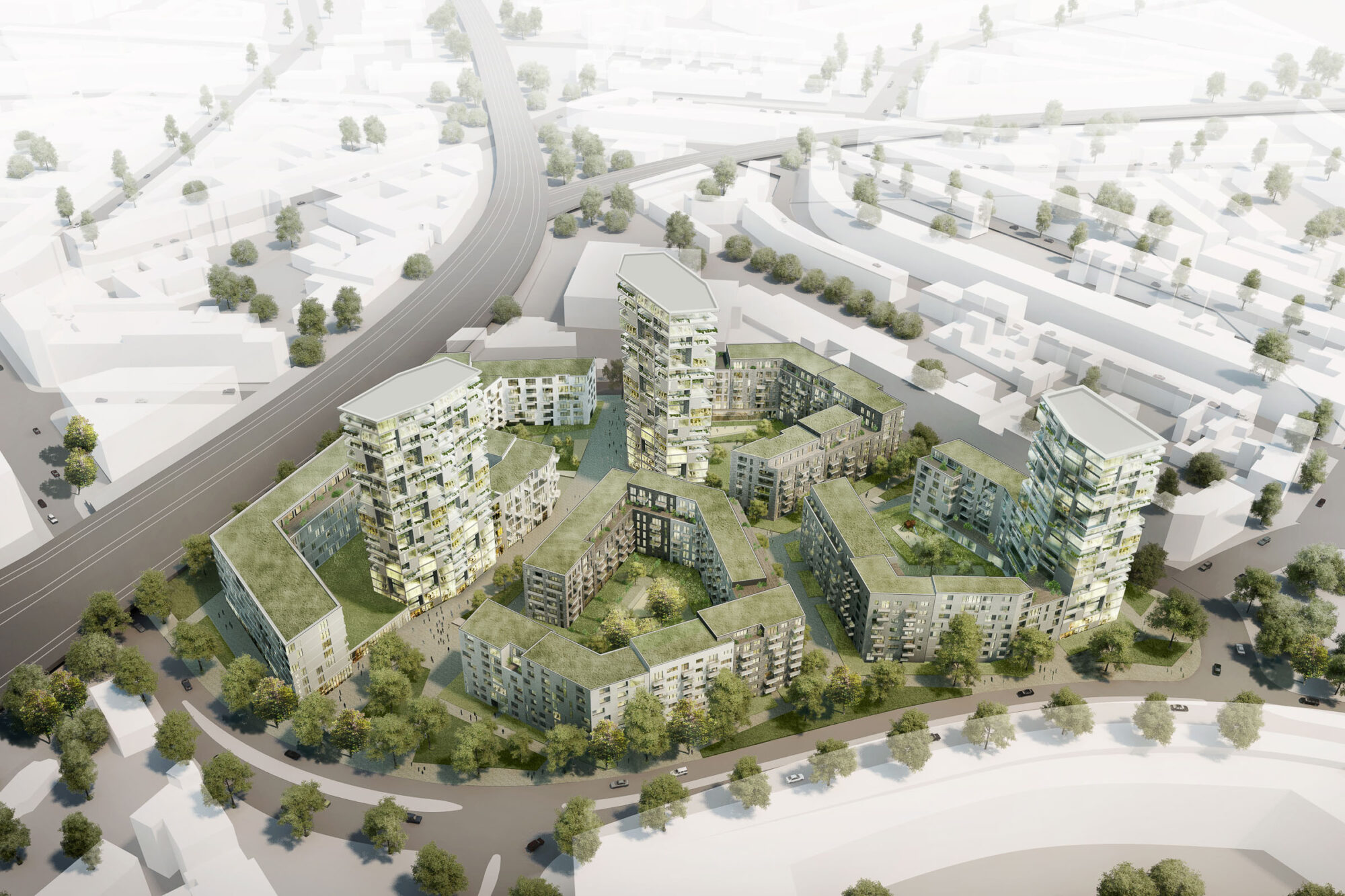 In the new "Grand Central" quarter, three high-rise buildings (18- and 19-storey) and predominantly 6- and 7-storey buildings will be realised. The entire neighbourhood (11 properties) is mainly characterised by residential use. The car-free streets are designed as places for residents to stay.
The neighbourhood comprises different types of housing – privately financed, moderately priced, subsidised in accordance with the specifications of the housing action plan of the city of Düsseldorf, as well as owner-occupied flats in the high-rise buildings. In addition, two day care centres and retail are planned. To the southeast are complementary buildings for hotel and commercial uses.
An essential element of the neighbourhood are the large green inner courtyards. The geometry of the courtyards was designed to provide a balanced dimensioning of each courtyard. The use of the courtyards is reserved for the residents of the adjacent buildings and is not freely accessible. The ground-floor flats have small private gardens on these inner courtyards, with communal areas in the centre.
Due to the location in the city, close to the railway line and the road, specific solutions are necessary with regard to noise protection.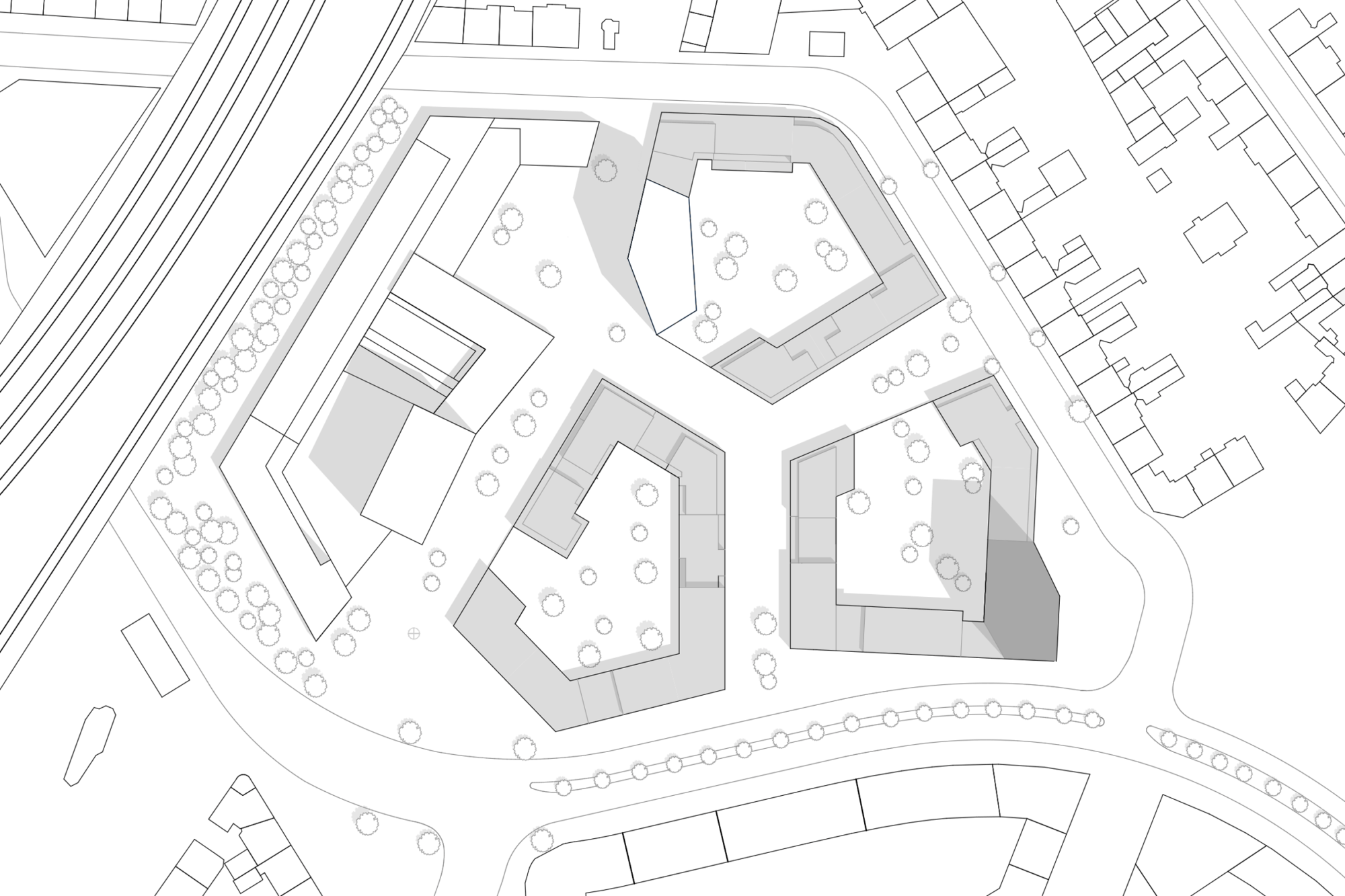 Master plan creation, 2014-2018, 135,000 m2
High-rise buildings, work phases 1 to 4, 38,000 m2
Client: Catella Property