The headquarters for Siemens and Sistema Gals are located in the northwest of Moscow on Leningradsky Prospekt, one of the major arteries into the centre, in the direct vicinity of the Gorbachev Foundation.
Two 27-storey, square high-rises rise 110 m into the air, at opposite corners from a 5-storey plinth building. The area of a high-rise of approx. 35 m x 35 m is approx. 1,200 m² including the inner core. The "class A" building offers an area of approx. 105,000m² for office use, special uses and underground parking.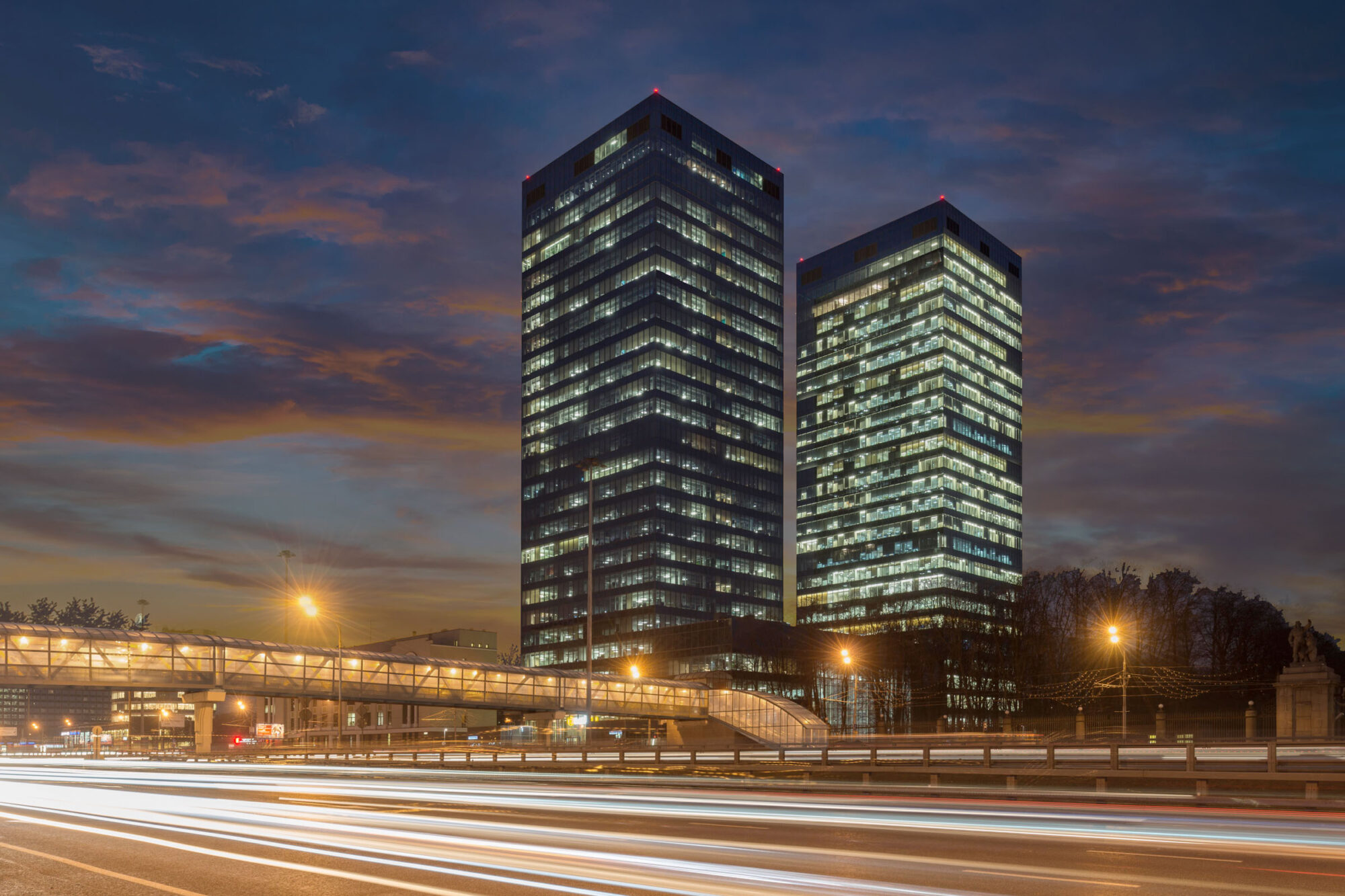 The two-storey entrance lobbies for Siemens and Sistema Gals are located under each of the towers, providing access to both the office use in the towers and the base storey with its 19 m high, glass-roofed atrium. This atrium is adjoined by special uses such as a canteen, VIP areas and conference rooms in the base building with a view of the adjacent park. The base building stands on 5 basement levels, which contain technical and storage rooms as well as approx. 700 parking spaces.
Processing time: 2006 to 2009, in collaboration with Alexey Vorontsov, Moscow
GFA: 105,000 m²