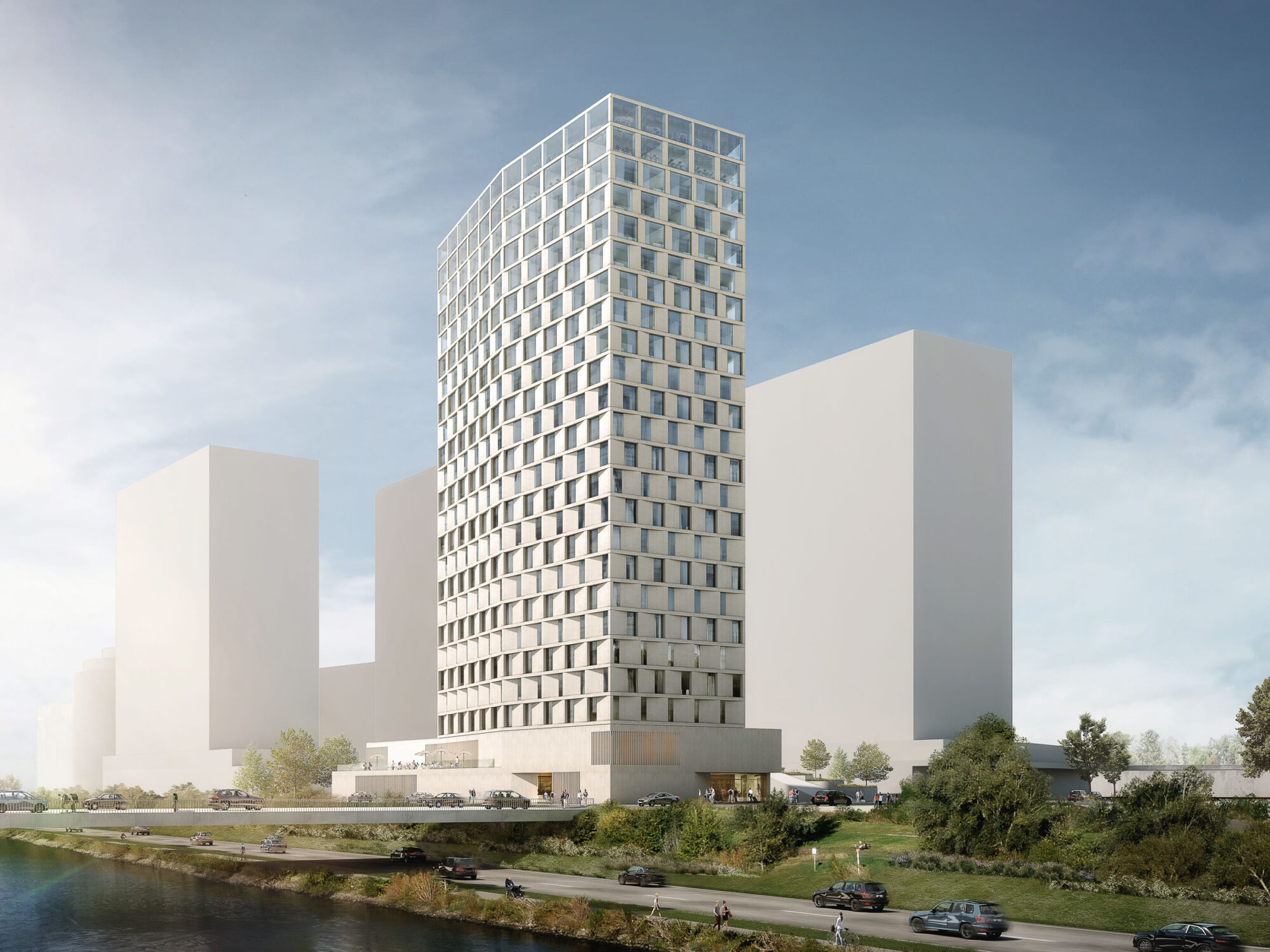 The intermixing and linking of living, working and leisure is a prerequisite for a lively urban district with a sustainably high quality of stay and life.
The urban development specifications of the master plan provide the necessary prerequisites for this. On the one hand, this is made possible by the specification of the vertical height development, which is perceived as urban densification. On the other hand, the continuous plinth provides the necessary connection to form a common ensemble from the individual solitaires. This base acts as a frame that circumscribes the space in between as an urban and lively square.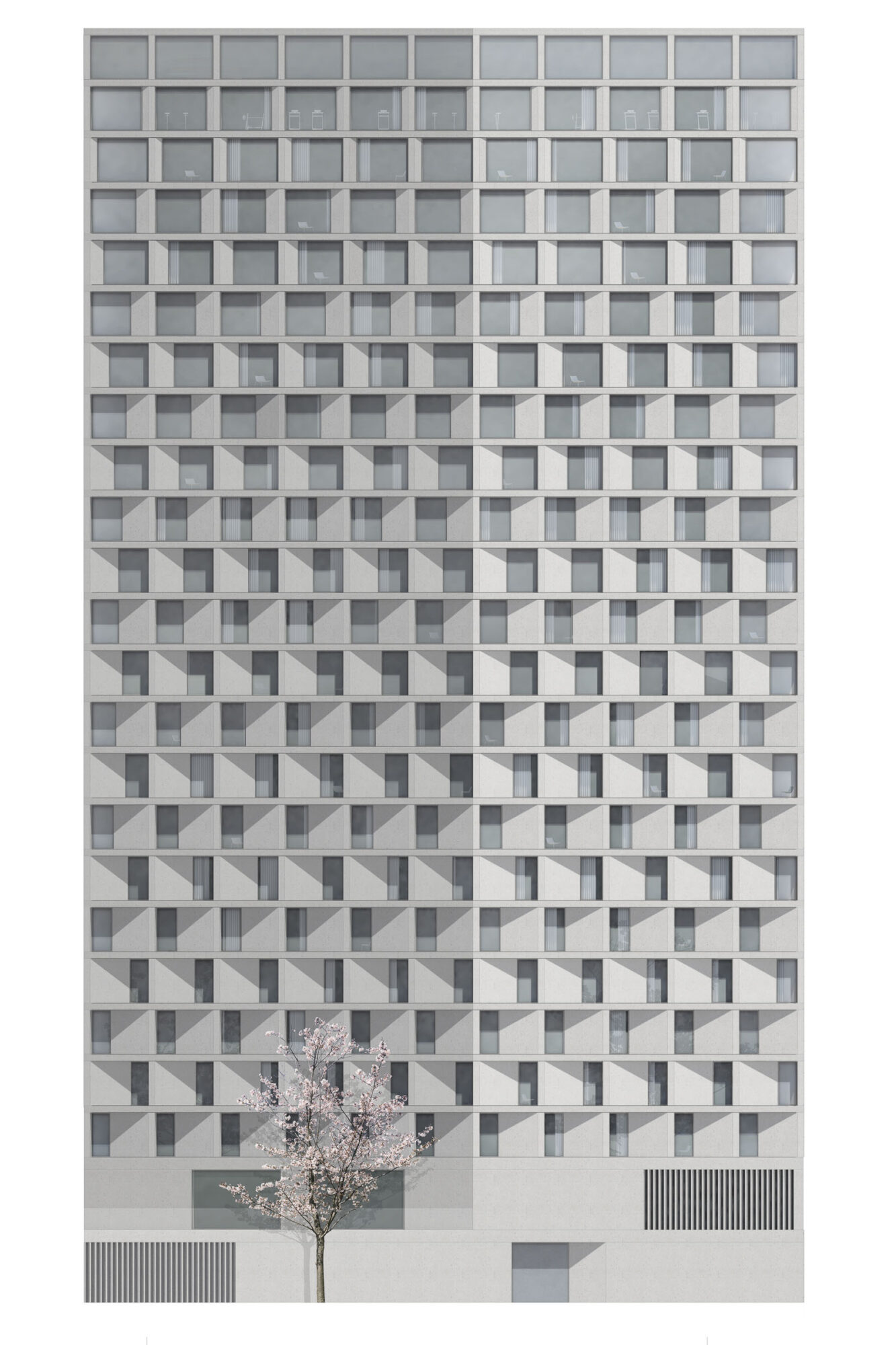 The high-rise hotel is the striking solitaire in the overall ensemble. It is the only construction site that is not connected to the other high-rise buildings via the plinth structure. Thus, the formation of its own base and its location in the overall master plan has a special task.
As the tallest building in the ensemble with a height of approx. 88 metres, the building has another outstanding feature. In order to make maximum use of this height proportioning in its effect, we have dispensed with height offsets on the corner side of the base facing the Danube Canal so that the high-rise can develop its full height.
1st prize competition, work phases 1 to 4, 2017
GFA 24,900 m2
Client: WIENER STÄDTISCHE Insurance