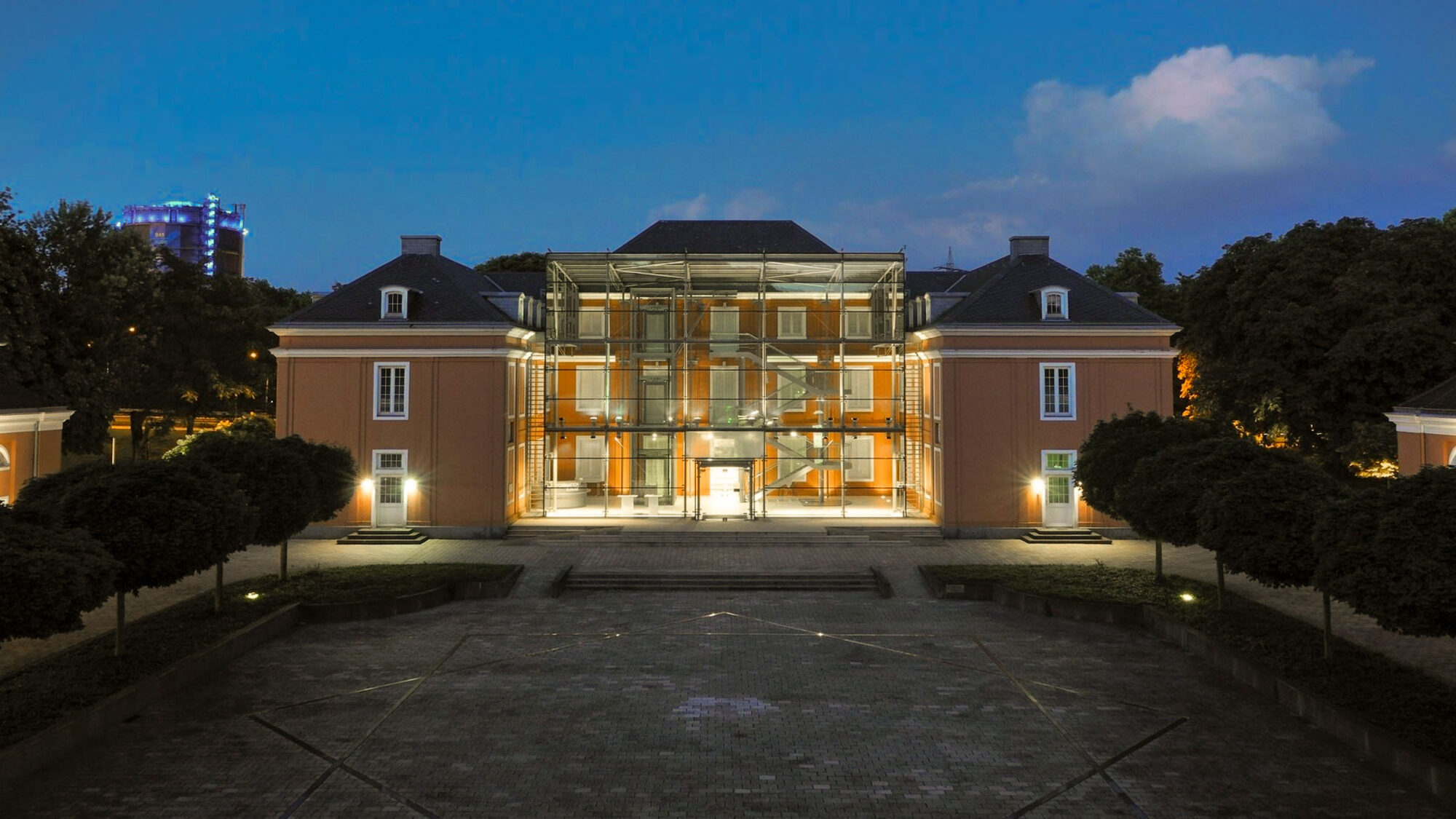 The Ludwiggalerie Schloss Oberhausen is an art museum in Oberhausen. The gallery is located in the Kaisergarten within walking distance of the Gasometer and CentrO. Initially founded as a municipal gallery and specialising in art of the GDR in 1983 as the Ludwig Institute, the Ludwig Galerie has been one of the internationally renowned exhibition venues in the Ruhr region since its new conception in 1998.
As architects and general planners, in 1998 we extended the classicist palace complex, which was planned in 1808 by the Münster master builder August Reinking for Count Max Friedrich von Westerholt-Gysenberg, with an extension made of glass and steel. The collector couple Peter and Irene Ludwig, who gave the gallery its name, initiated the new orientation of the cultural institute. Since then, her very extensive collection, which has been distributed among museums all over the world, has formed the high-quality, cross-temporal and cross-cultural basis of the art exhibitions in the Ludwiggalerie.
The location of the exhibition itself becomes the selected object in the "Cour d`honneur" of the U-shaped part of the castle. Respectfully, the "glass showcase" stands axially aligned in front of the restored old castle and forms a synergy of form and material with the symmetrical castle complex.
In the middle of the three-winged main building of the palace complex, it not only fulfils the function of the reception hall, but is also the venue for vernissages, concerts and discussions.
Not only is art exhibited here, but visitors also become part of the space that can be experienced from inside and outside. You will certainly only experience the glass walls as a virtual boundary. These consist of a flush-fitting all-glass façade with internal tubular steel supports.
Modern air-conditioning and ventilation technology ensures that the "glass showcase" simultaneously serves as a "climate lock" through a system of uniform ventilation and cooling by groundwater.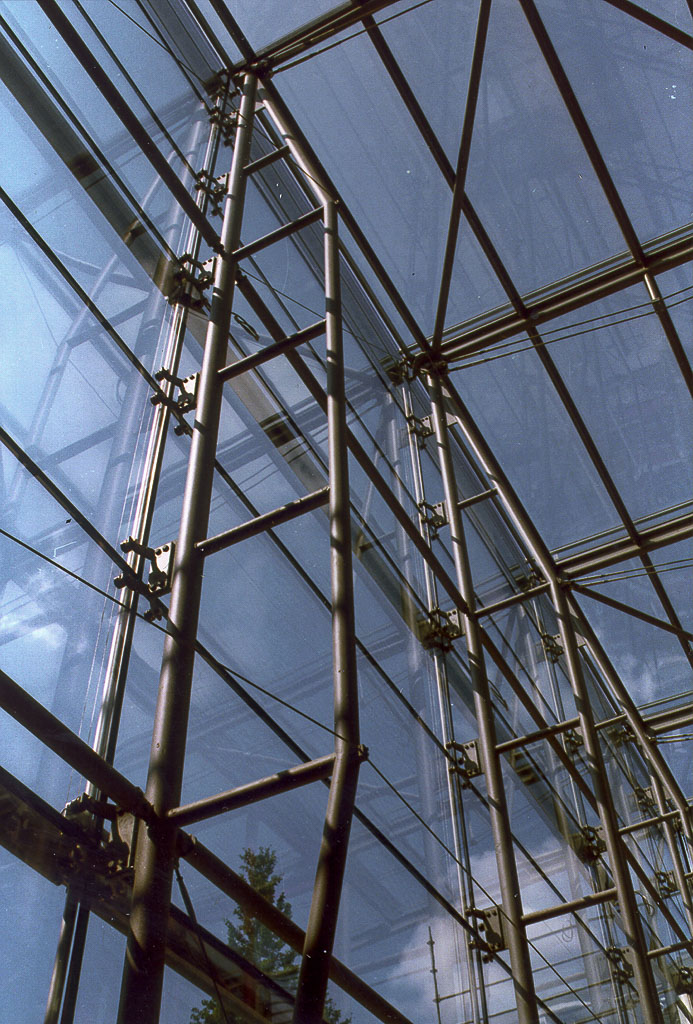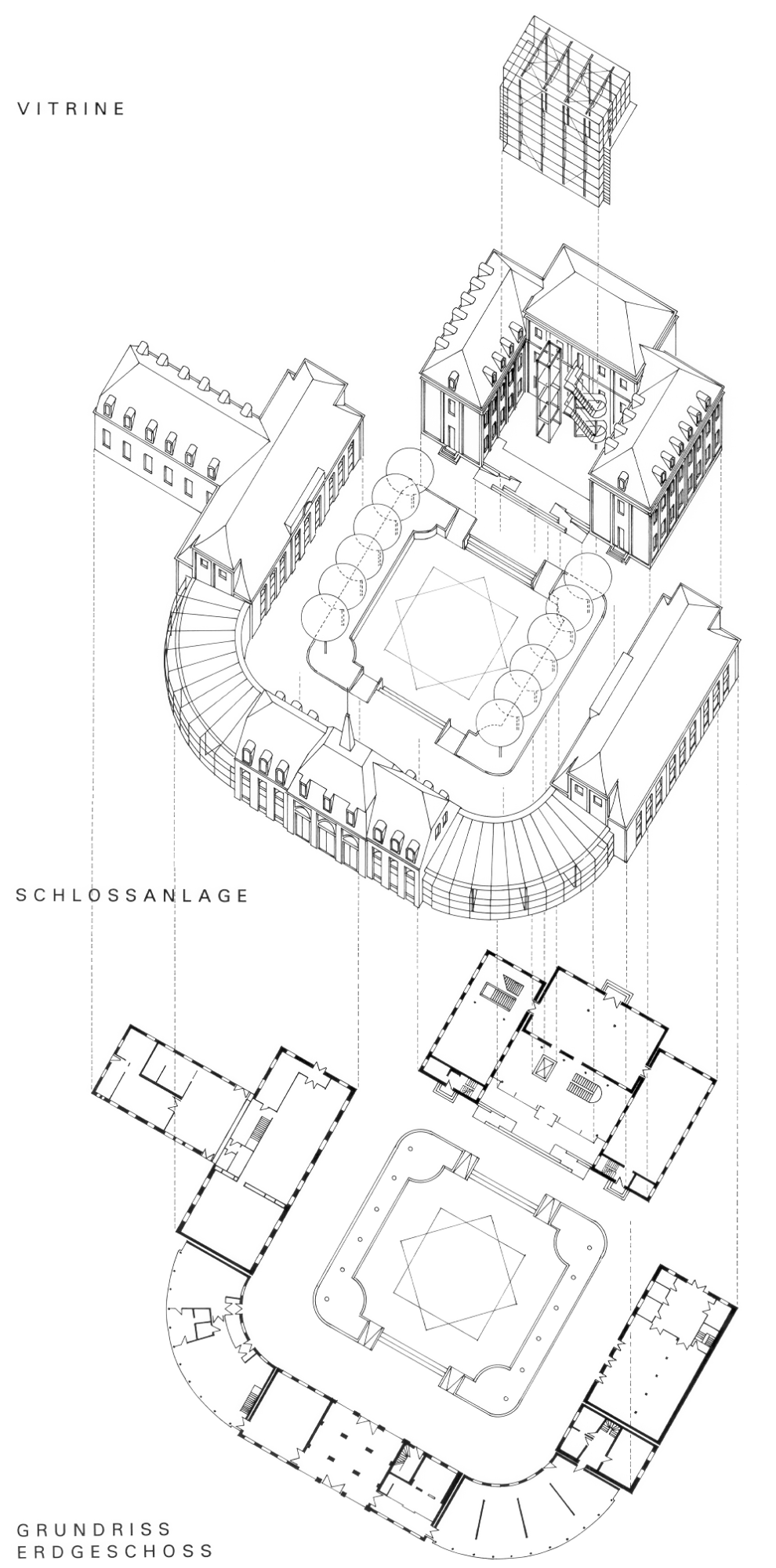 Conversion, modernisation, general planning, work phases 1 to 9, 1995 to 2000
GFA 3,700 m2
Client: Schloß Oberhausen