The nine-storey building faces the Spree along its entire length as a geometric solitaire. The location on the river, the East Side Park, the East Side Gallery and the neighbouring residential tower significantly determine the architecture.
Under the name "Pier 61|64", a striking building is being constructed in a prominent location with a mixed use of hotel, gastronomy and rental flats. Construction work began in early 2018 and the project is scheduled for completion in 2022.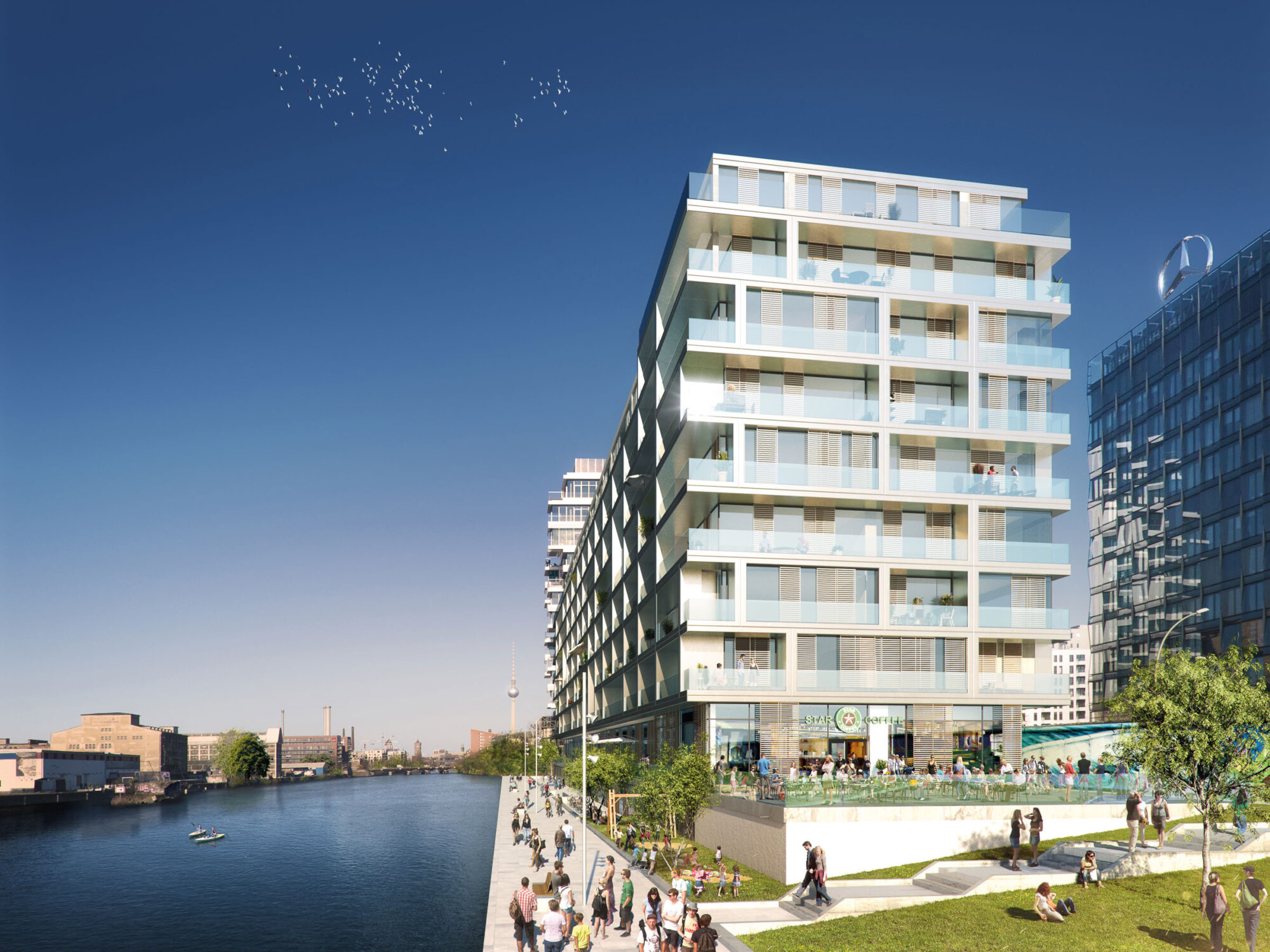 At this exposed and special location, plasticity and liveliness are to be created through a visual haptic of the façade. Loggias are arranged like boxes in different widths and heights – with projections and recesses – creating additional free space for the residents. Floor-to-ceiling windows facing south and glass balustrades ensure transparency and allow unobstructed views of the Spree – from the Jannowitzbrücke to the Oberbaumbrücke, a landmark for young cosmopolitan Berlin.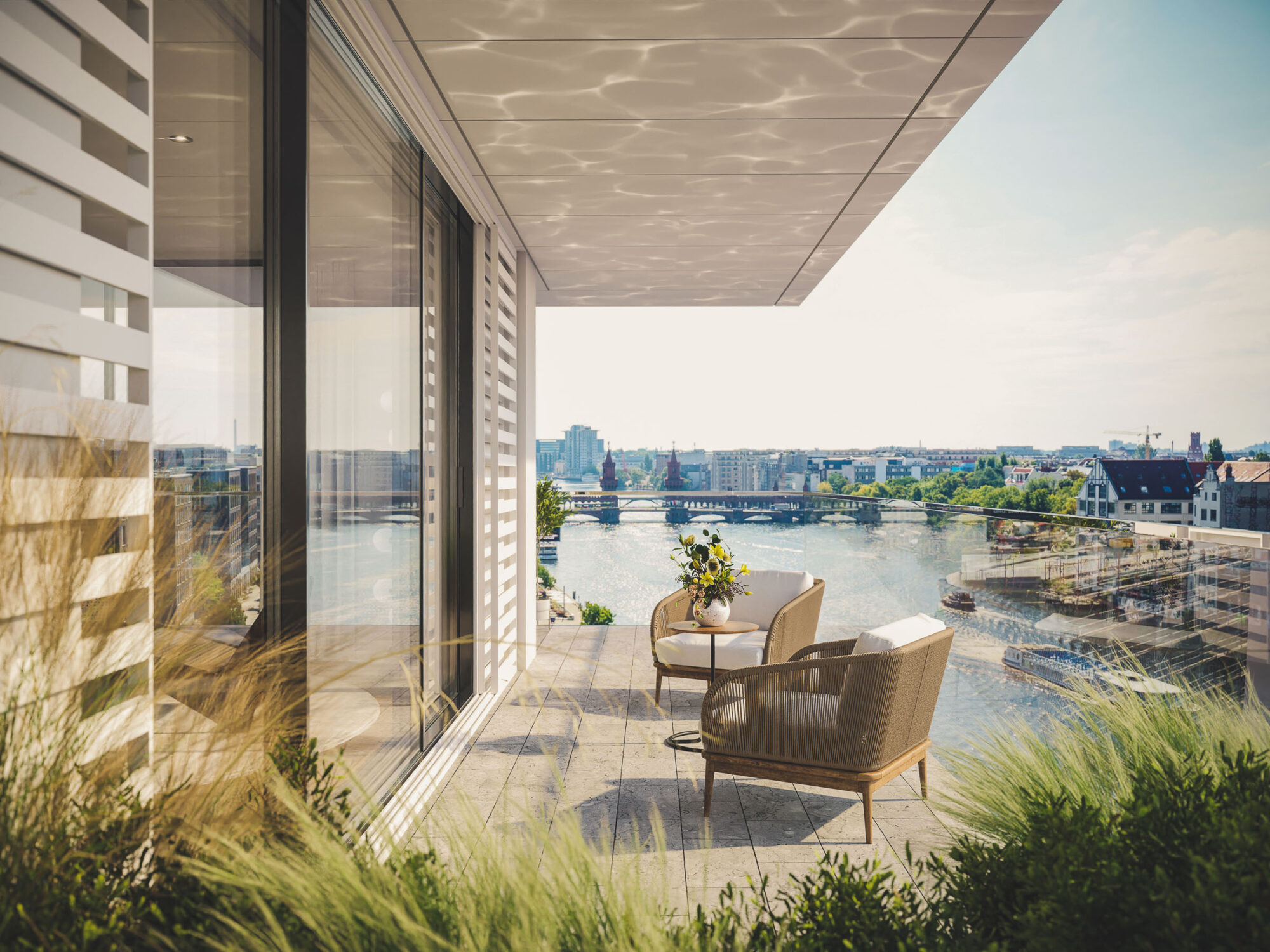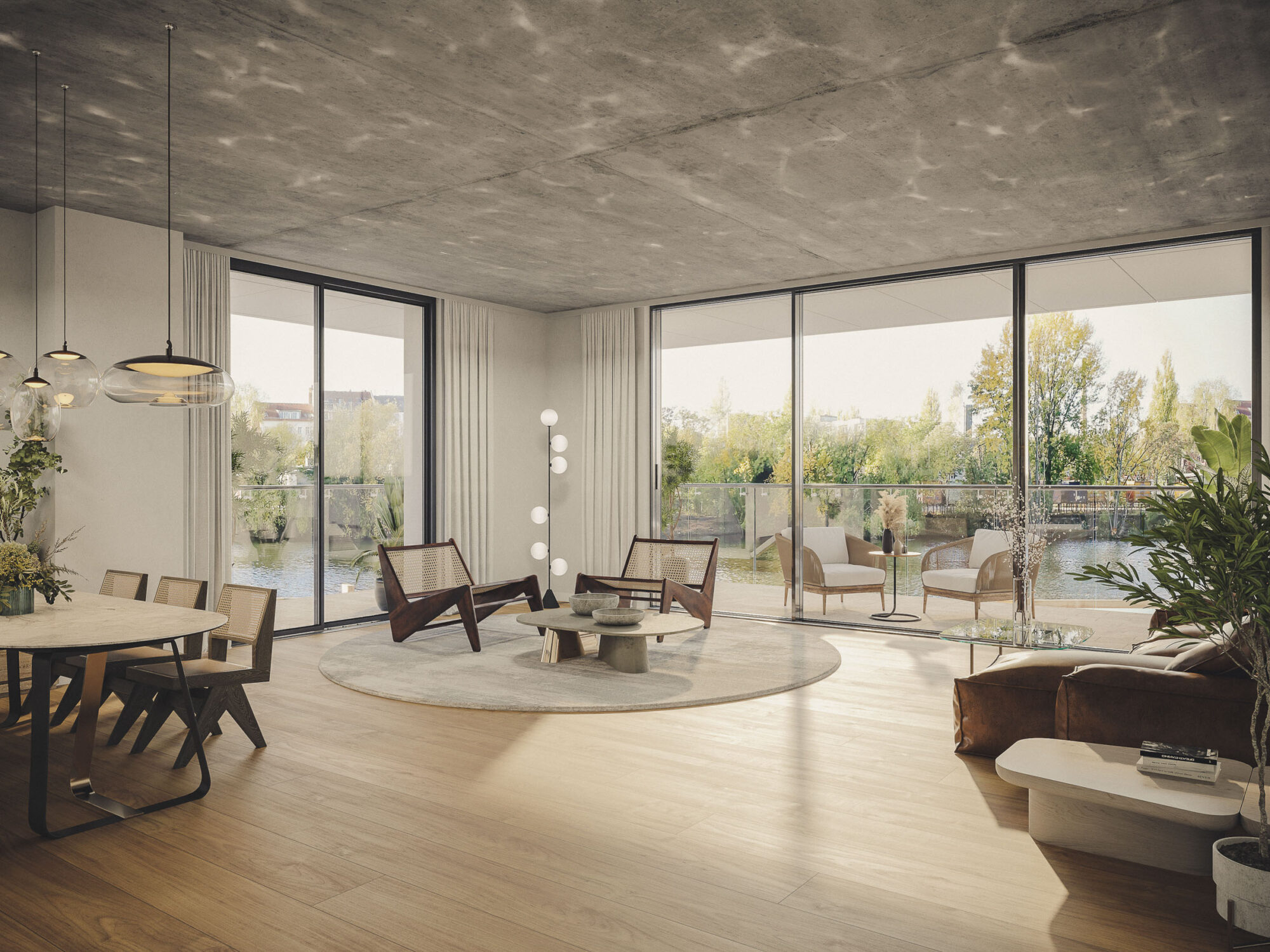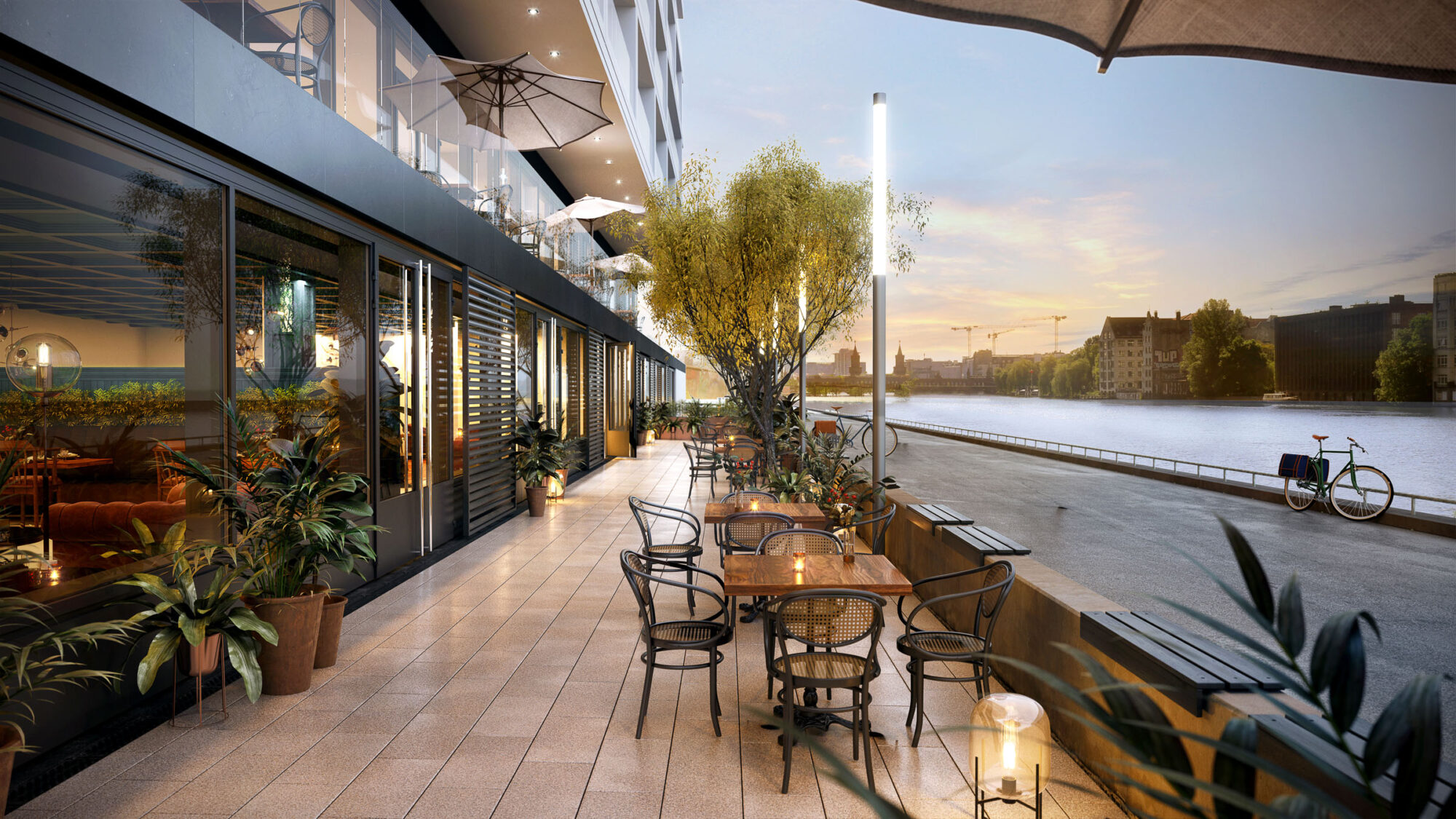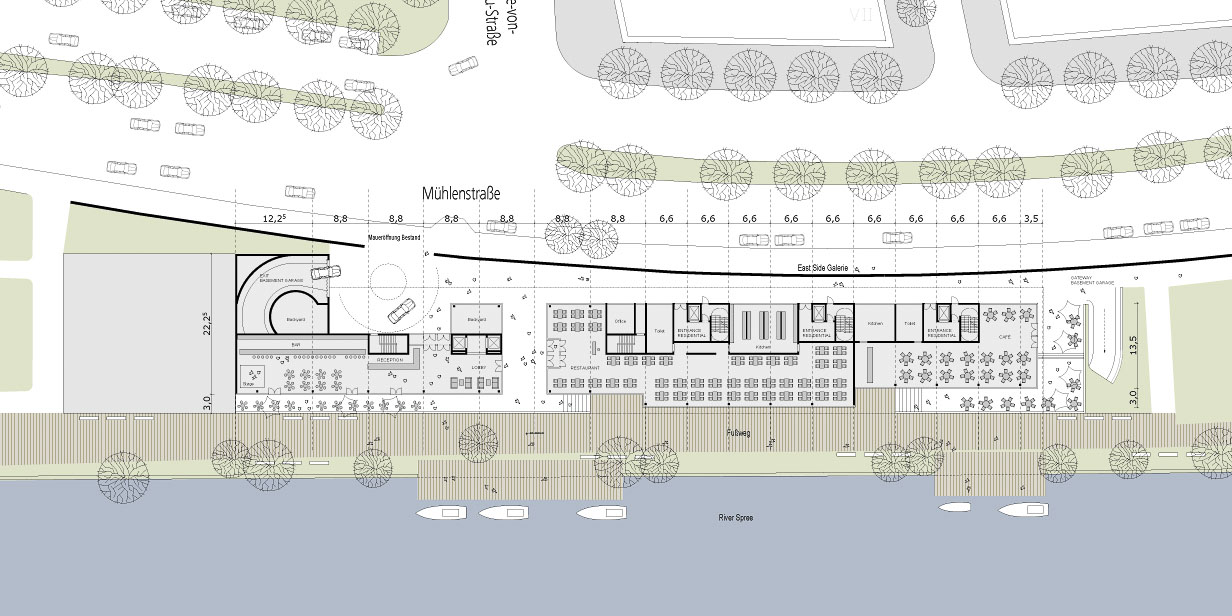 On a gross floor area of approx. 22,000 square metres, a hotel with 167 rooms will be built in the western half of the building and between 60 and 70 rental flats in the eastern half. These have different sizes from one to five rooms and are partly designed as maisonettes. The special feature of the large flats is their "pierced" arrangement through the building structure from the north in Mühlenstraße to the south and thus to the Spree. The conception of the building is from the inside to the outside and thus allows for multi-layered living situations.
1. prize competition. Project planning, work phases 1 to 5, 2017 to 2022
GFA 24,000 m2
Client: Trockland Management
Visualisations: Trockland Management