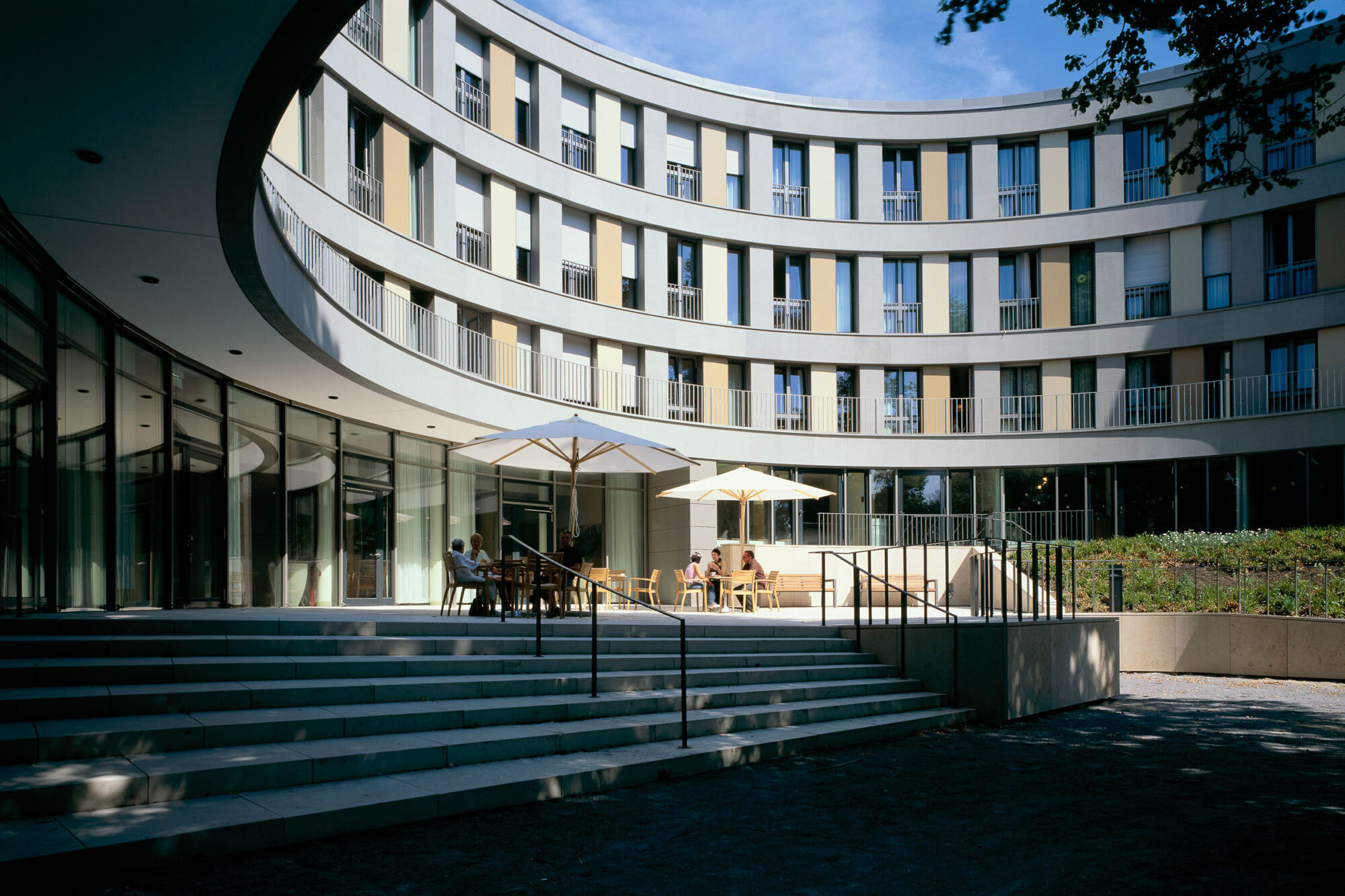 The "Horstmann Haus Ruhrort" retirement home is part of a building ensemble for Haniel in Duisburg-Ruhrort.
The ensemble consists of an office building with an underground, single-storey car park (BCR Business Center Ruhrort), a medical centre (MCR Medical Center Ruhrort) and the senior citizens' home (Horstmann Haus Ruhrort) with integrated kindergarten, which were realised in different construction phases.
By breaking up the ensemble into three different buildings and deliberately foregoing a continuous perimeter development, the scale of the site has been done justice to, the historic street courses have been retained and a space-creating edge has been created along Dr. Hammacher-Strasse. The three buildings are designed in such a way that the façades along Vinckeplatz also extend around the corners of the buildings into Krusestrasse and Carpstrasse and, by being staggered to the west, convey the impression of the residential areas behind them.
With its height development, the senior citizens' home represents the consistent continuation of the urban building line consisting of the Thousand-Window House, the Medical Centre and the Business Centre.
The retirement home includes the accommodation of the kindergarten formerly located in part of the property. The main side of the L-shaped building faces Dr. Hammacher-Strasse, while the south-western part of the building is semi-circular and opens onto the park.
The central atrium spanning all storeys also provides natural lighting for the core zone and achieves a high level of quality of stay.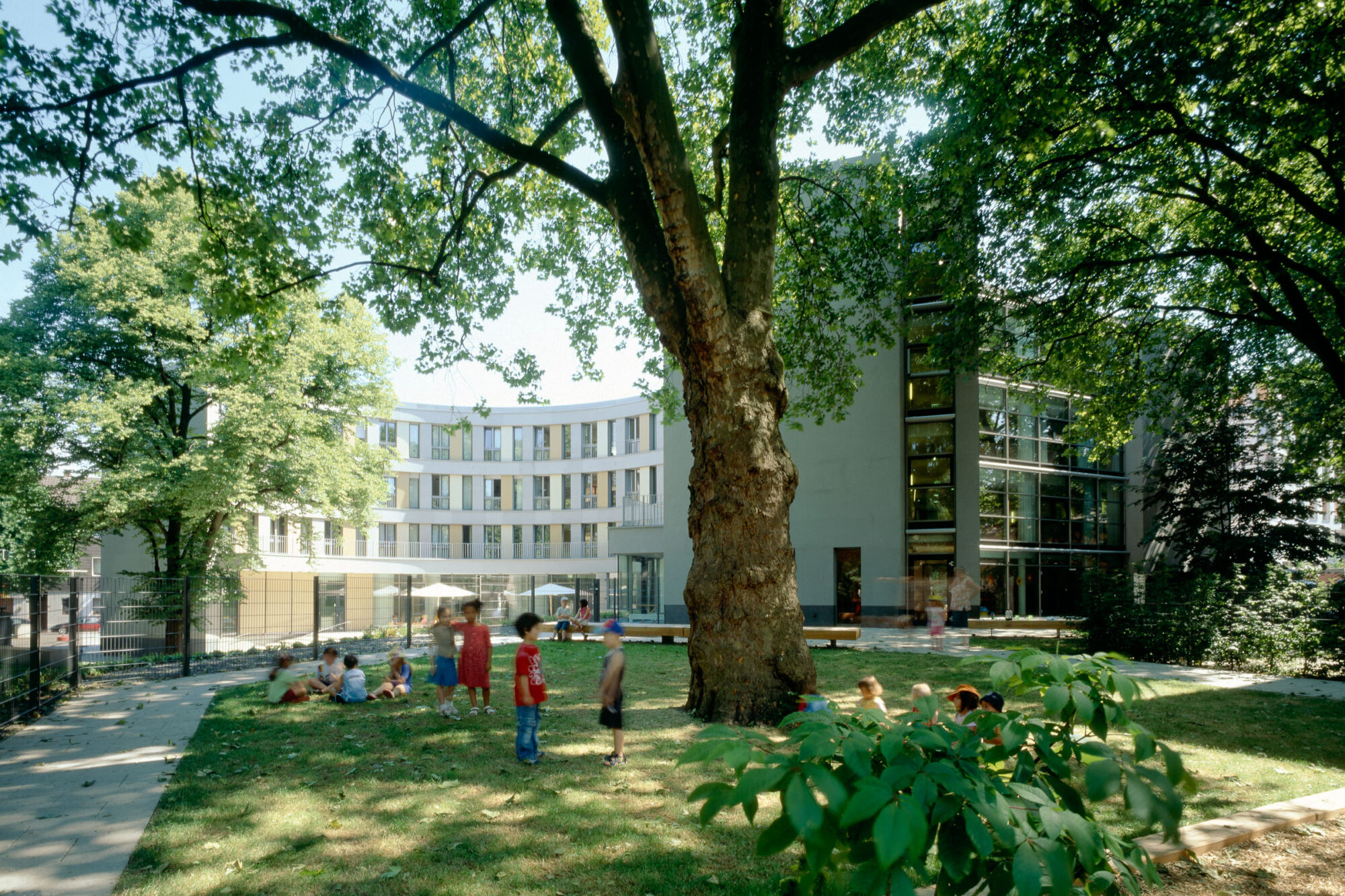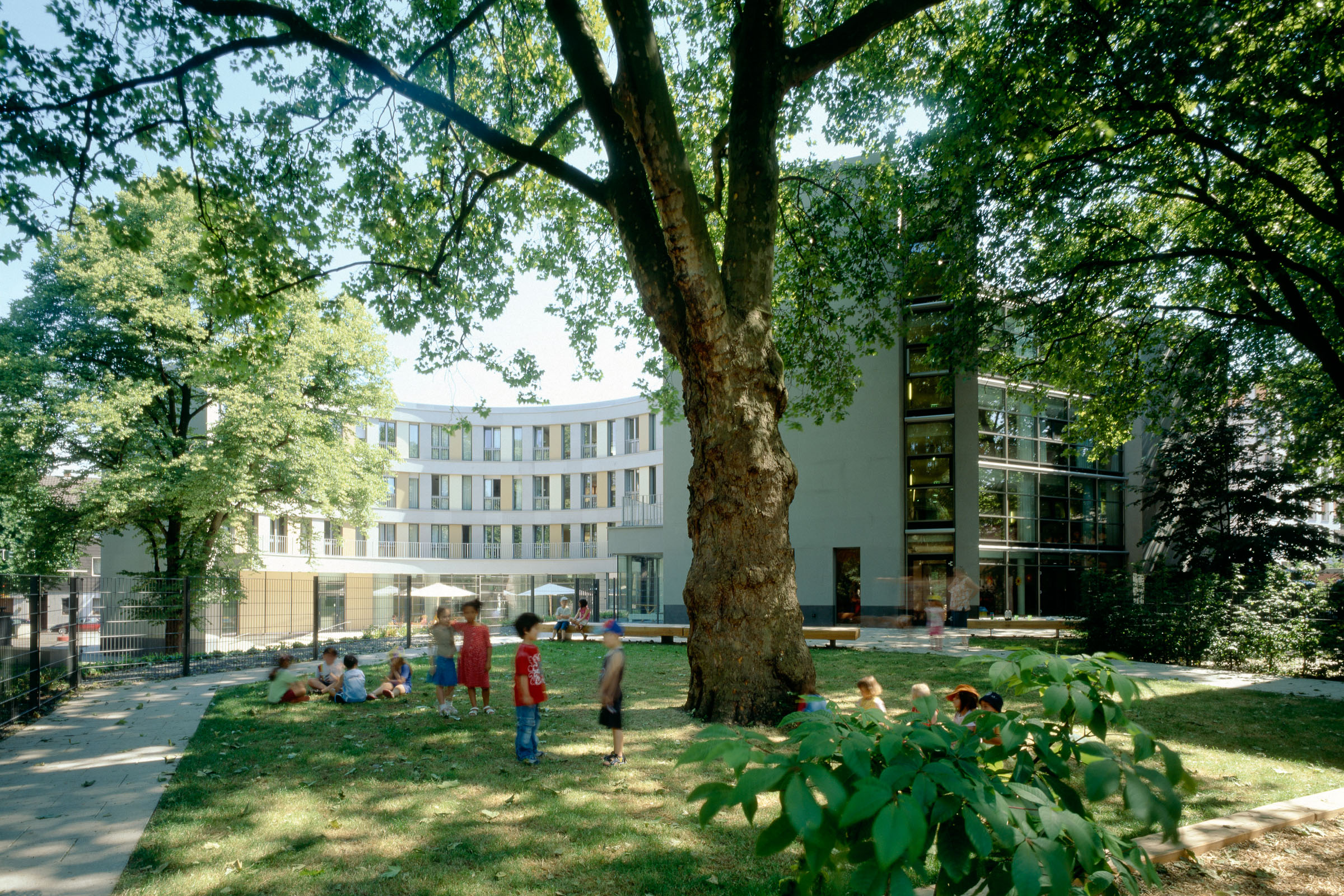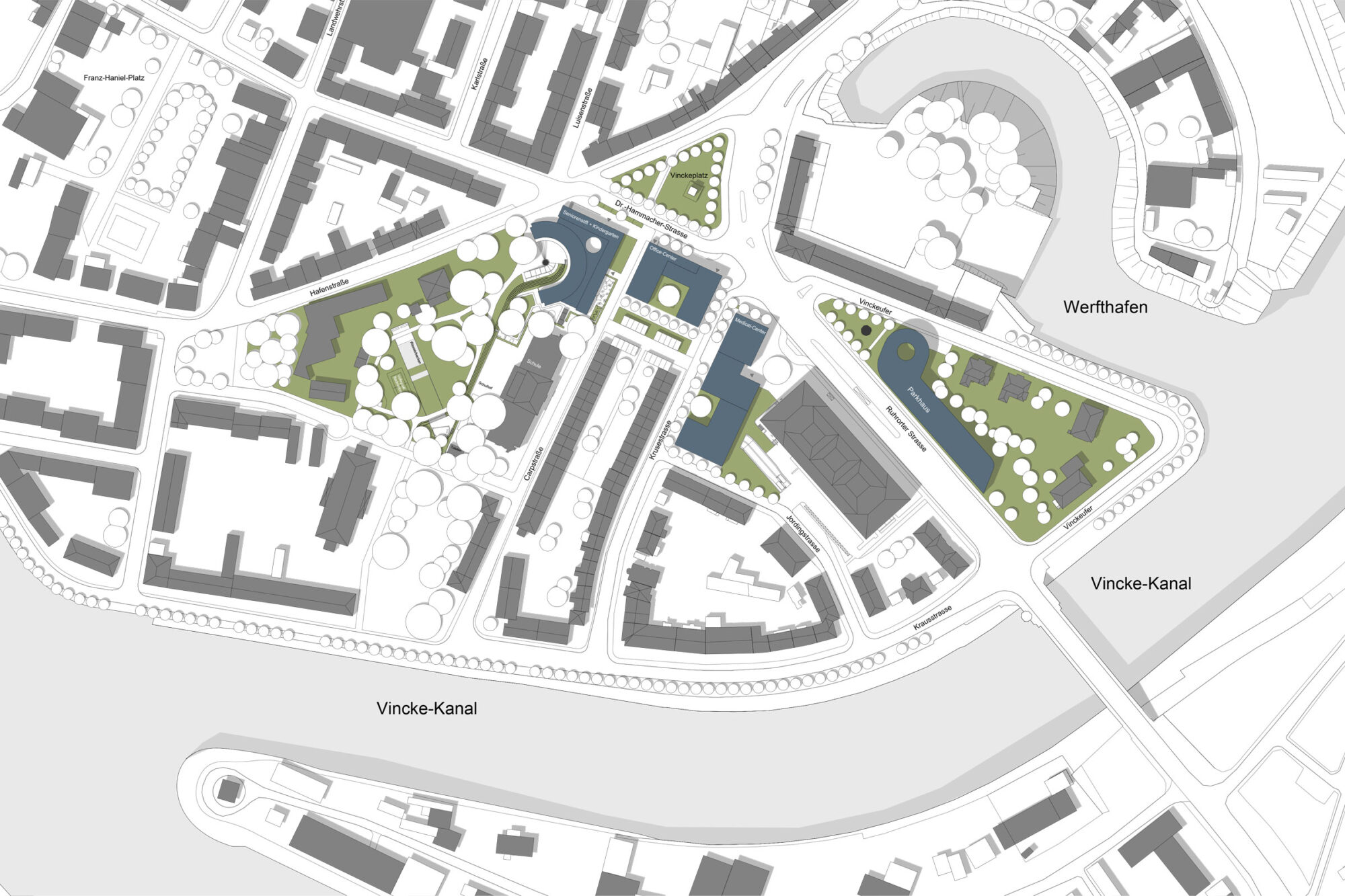 In the new "Horstmann House", disabled and non-disabled children come together in an integrative municipal kindergarten, while on the other floors, elderly people live in age-appropriate flats.
With a concept that is unique in Germany, Malteser as the operator of the senior citizens' home wants to improve the care situation for stroke patients.
The foundation is a senior citizens' home, but in the stroke area, access is possible from the age of 18. The care concept provides for a total of 80 care places. Of these, 40 are for inpatient long-term care. 28 places were created in a sheltered area for the care of Alzheimer's patients and twelve places for stroke patients.
The environment of the house focuses on dissolution of boundaries. The building opens onto the park. In the garden, a raised bed was created for the therapy of dementia patients. A small walking school supports the physiotherapists. On the ground floor, an open lunch table was created for people from the district and the kindergarten integrated into the building provides the opportunity for mutual exchange.
Work phases 1 to 9, 2004 to 2006
GFA 6,000 m2
Client: Haniel Verwaltungsgesellschaft
2017 BDA Award for Good Buildings