The Kunstsammlung NRW is the art collection of the State of North Rhine-Westphalia. It has two museum locations in Düsseldorf: the K20 on Grabbeplatz and the K21 Ständehaus, with a combined total of around 250,000 visitors annually.
In the course of building maintenance, these buildings, some of which are listed, are continuously undergoing conversion, renovation and expansion measures.
The Stiftung Kunstsammlung NRW has now commissioned Eller + Eller Architekten with the object planning for the building maintenance.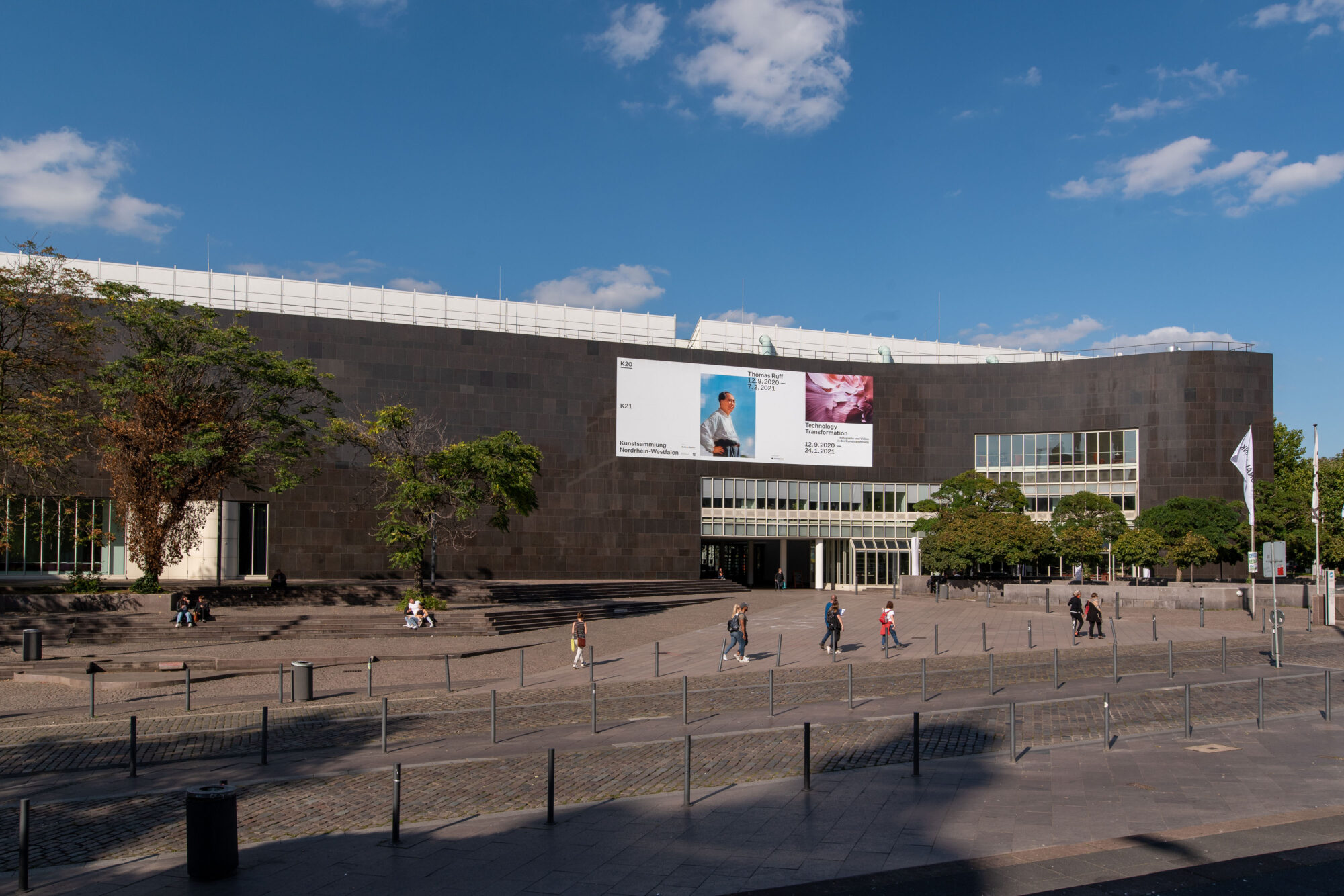 The Kunstsammlung building on Grabbeplatz with its characteristic black granite façade celebrated its opening in 1986. In the tradition of Arne Jacobsen, the Copenhagen architectural firm Dissing + Weitling realised a noble and restrained building with architectural details typical of the period, which gives precedence to the outstanding quality of the artworks. In 2008, the foundation stone was laid for the extension building, which is seamlessly linked to the old building in terms of architectural form. An additional 2,000 m² in two column-free exhibition halls extend the total exhibition area to approx. 5,000 m² and complement the existing building, which was completely renovated for the reopening in July 2010, at a high level of exhibition technology. The total area is approx. 13,000 m².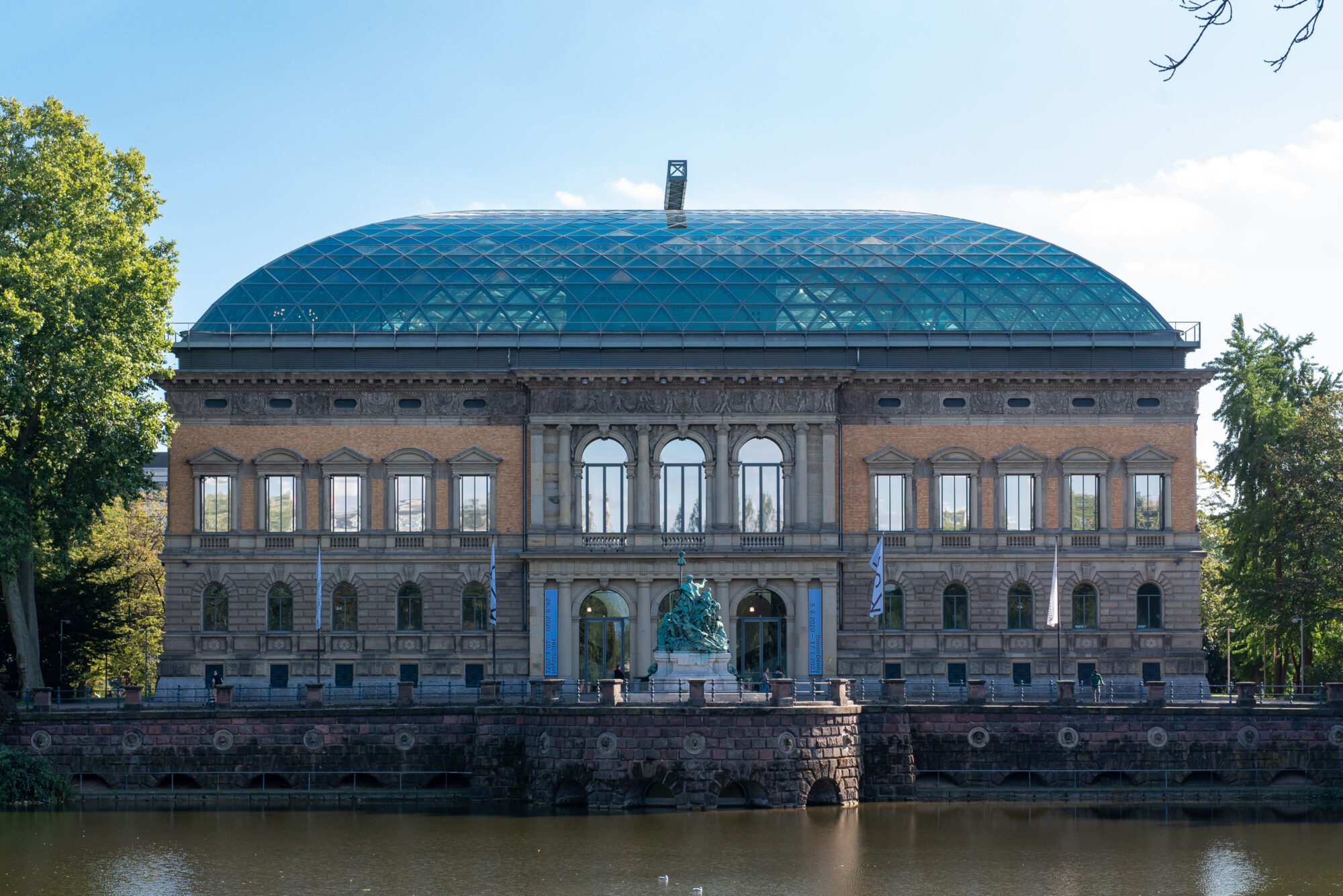 As a second pillar of the art collection, the Ständehaus am Kaiserteich, until 1988 the seat of the North Rhine-Westphalian parliament, was opened for modern art in spring 2002. Four wings with surrounding arcades surround the central public square of the building, a spacious piazza. The creative conversion of the representative building in the historicist style (1876-80) by the Munich architects Kiessler + Partner created a modern museum building with an impressive glass dome roof that defines the aesthetics of the building and at the same time spans a generous sculpture garden on the top floor. The flexible temporary exhibition hall in the basement and the upper rooms hold a total of over 5,300 m² of exhibition space. The total area is approx. 10,000 m².