The polis CONVENTION as a nationwide trade fair for urban and project development took place completely in the digital space for the first time in 2020.
The opening panel of the congress discussed "GREEN.BLUE.SMART – The City of the Future" on 13.08.2020.
"In the city of the future, sustainable thinking, climate-friendly action and the conscious use of resources have long been part of everyday life. But in addition to these ecological factors, the city of the future also takes into account economic, functional, social and aesthetic aspects and tries to bring them into balance. It meets this challenge not only with new, partly digital tools, but also with actors who are already thinking about tomorrow today. Really smart!" is the announcement of the organisers.
Ines Dobosic from Eller + Eller Architekten represented the position of the architects in this discussion round.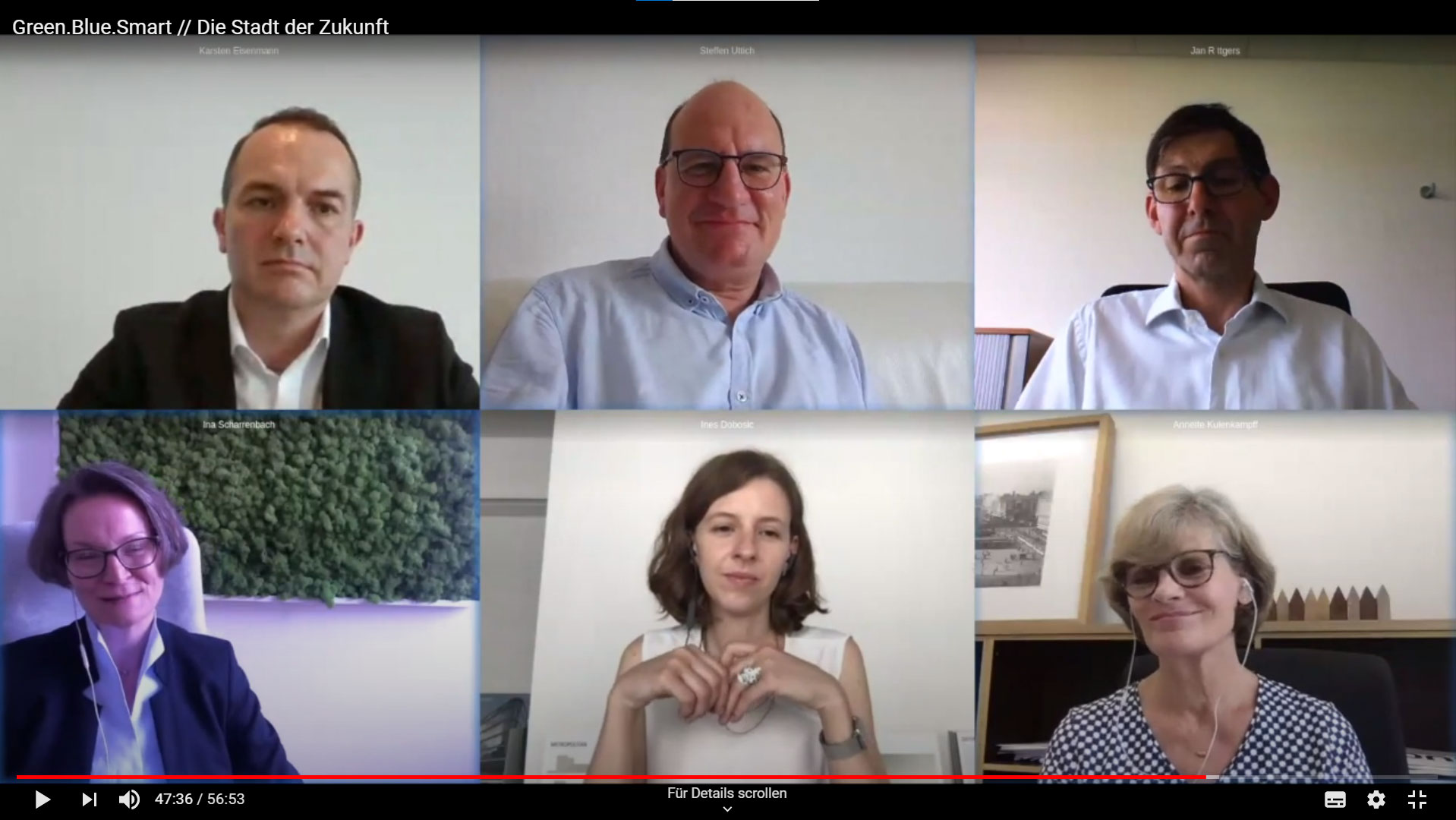 Impulse lectures:
Ina Scharrenbach, Minister for Home Affairs, Municipal Affairs, Building and Equality of the State of North Rhine-Westphalia
Karsten Eisenmann, Member of the Executive Board NRW and Associate Partner at Drees & Sommer
Dr Jan Röttgers, Head of the Planning and Construction Acceleration Working Group of the German Property Federation (ZIA). (ZIA)
Discussion round with the speakers of the keynote speeches as well as
Annette Kulenkampff, Managing Director at the German Institute for Urban Design
Ines Dobosic, Architect, Eller + Eller Architekten GmbH
Moderation: Steffen Uttich, Head of Capital Markets, BEOS AG