On the site of the old Friedrich Engelhorn high-rise E100, which has been completely demolished, BASF SE is planning a new representative high-rise for about 600 employees and a floor area of approx. 26,000 m² GFA.
The winning design that emerged from the two-stage competition envisages a building consisting of two parallel 88-metre-high discs connected by a transparent central structure. In the resulting spacious central gap, rooms are offered that meet today's need for communication and communal areas for employees.
The off-centre arrangement of the building core ensures that the inner areas receive daylight, and the inner flexibility is increased to an absolute maximum. As a counterpart to the south-facing conservatories, all four lifts here offer a view over the world's largest industrial site.
The crystalline character of the building is created by the polygonal arrangement of the triangular, diagonally bent glazing, each of which extends over two storeys.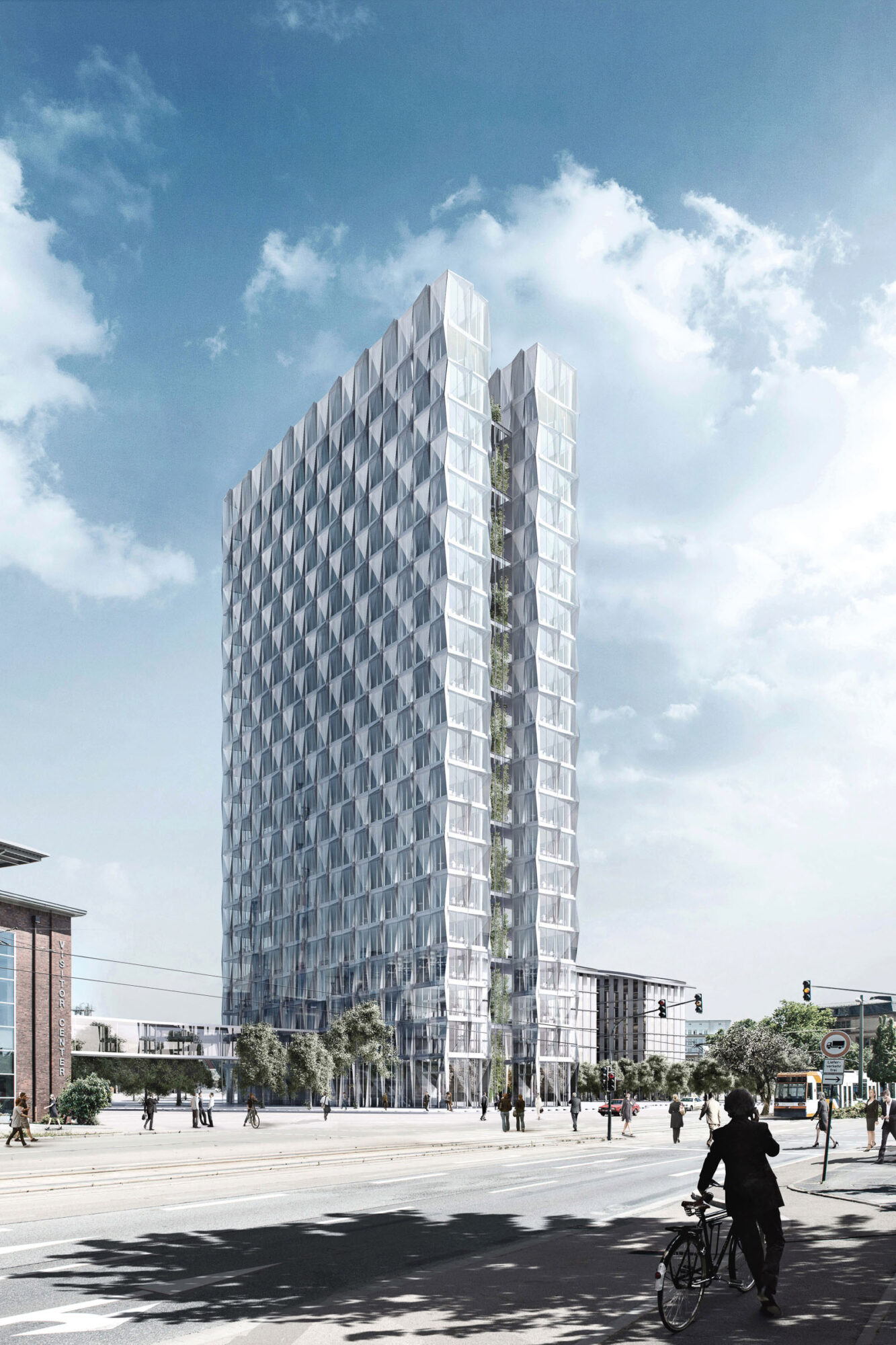 The building will be used primarily as a prestigious office and administration building and will house approx. 600 workplaces.
Various standard floor plan variants were worked out for the office floors. These range from the floor-wide open-plan solution (100% open-plan office) to the continuous cellular office structure. The office floors are connected to each other in the area of the south façade via a two-storey conservatory.
Two panorama levels will also be created on the upper floors (level 19 and level 20). Level 19 is primarily used for internal conferences and meetings.
The top floor (level 20) serves as a publicly accessible panorama level that gives visitors an overview of the entire BASF Ludwigshafen site. The level houses a small café and an exhibition space. There is also access from here to the publicly accessible roof terrace above.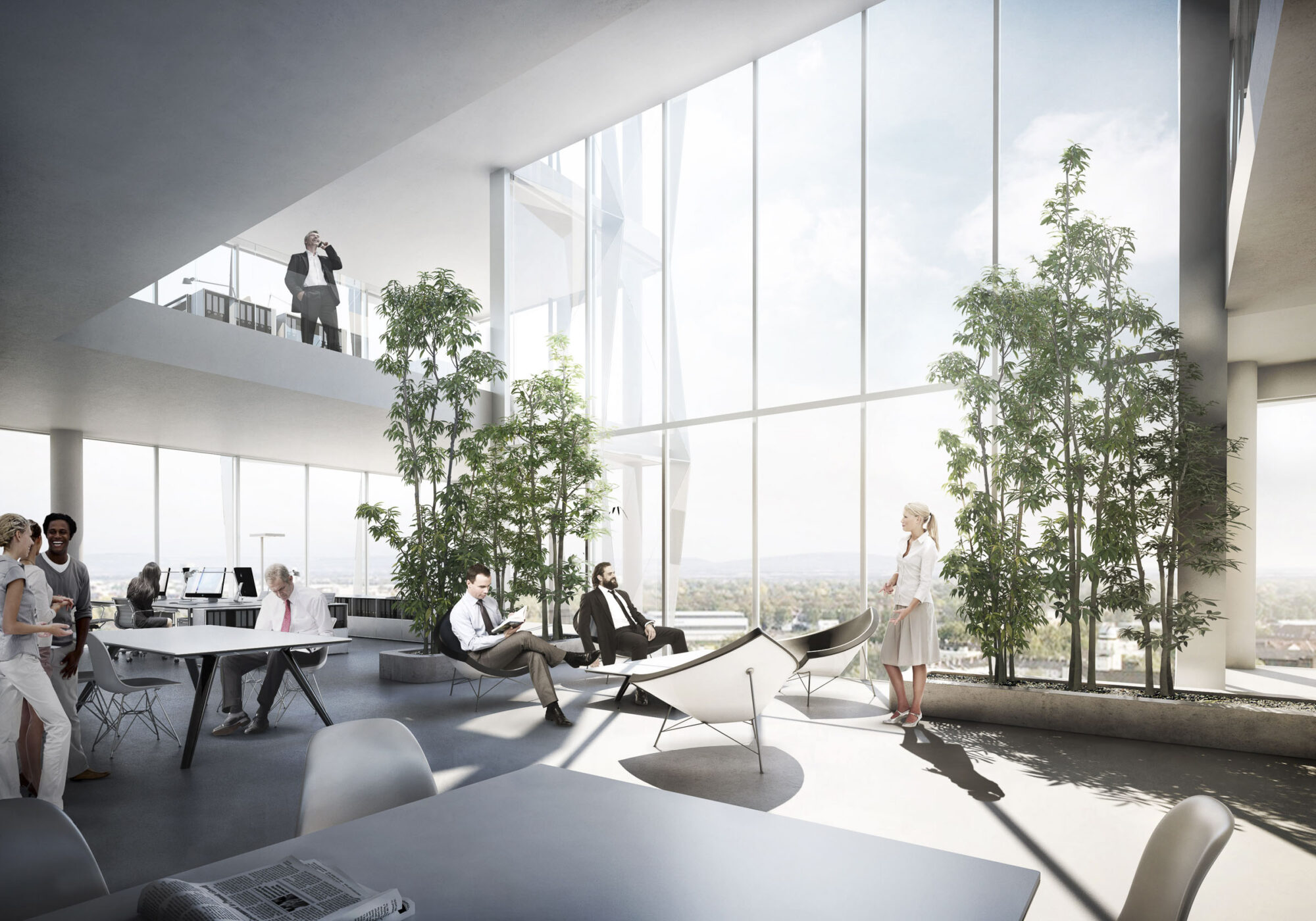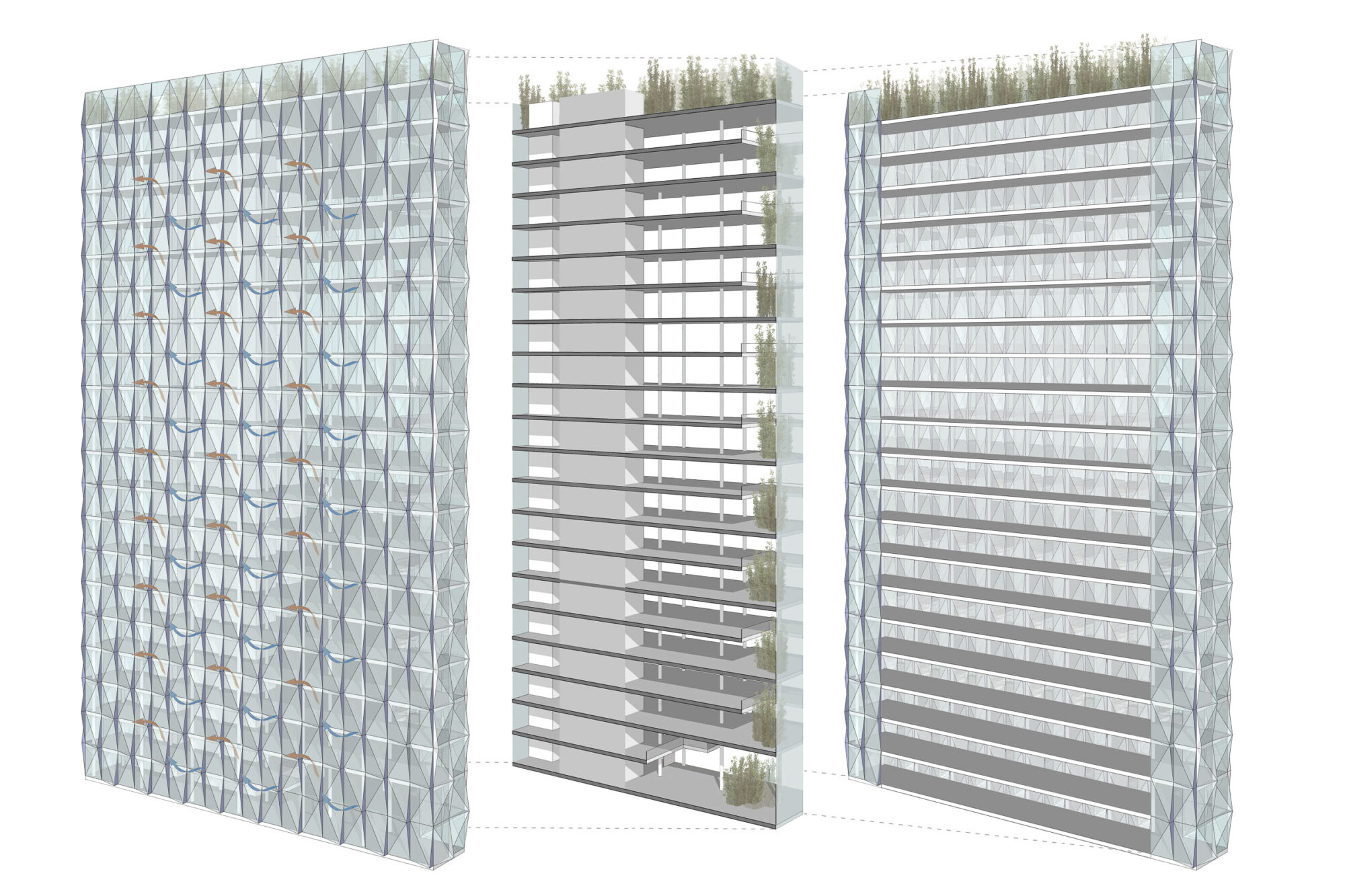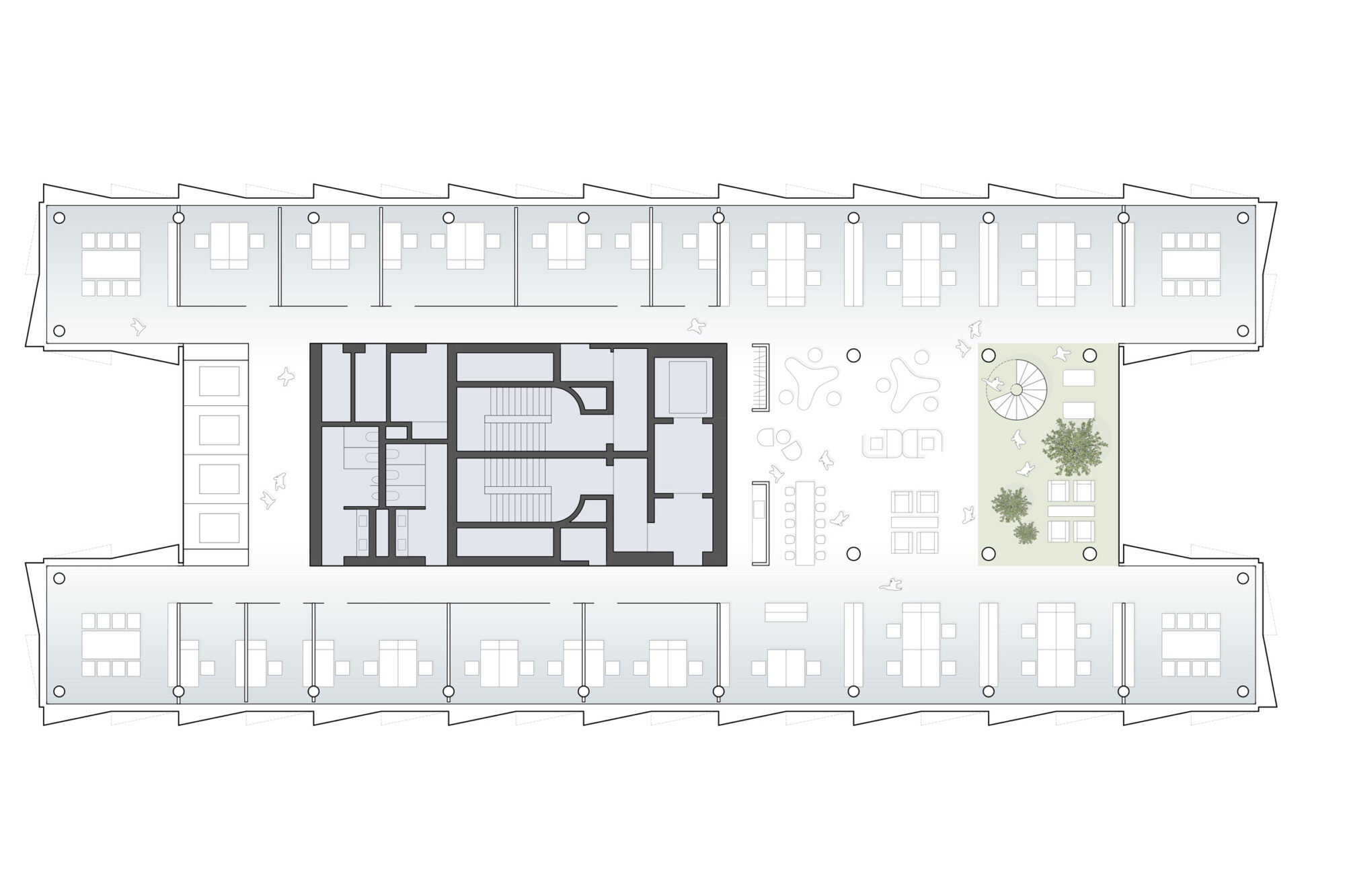 1. Preisausschreiben 2014. Work phases 1 to 9, 2014 to 2019
GFA 26,000 m²
Client: BASF SE
MIPIM AR Future Projects Awards 2016 overall winner + offices