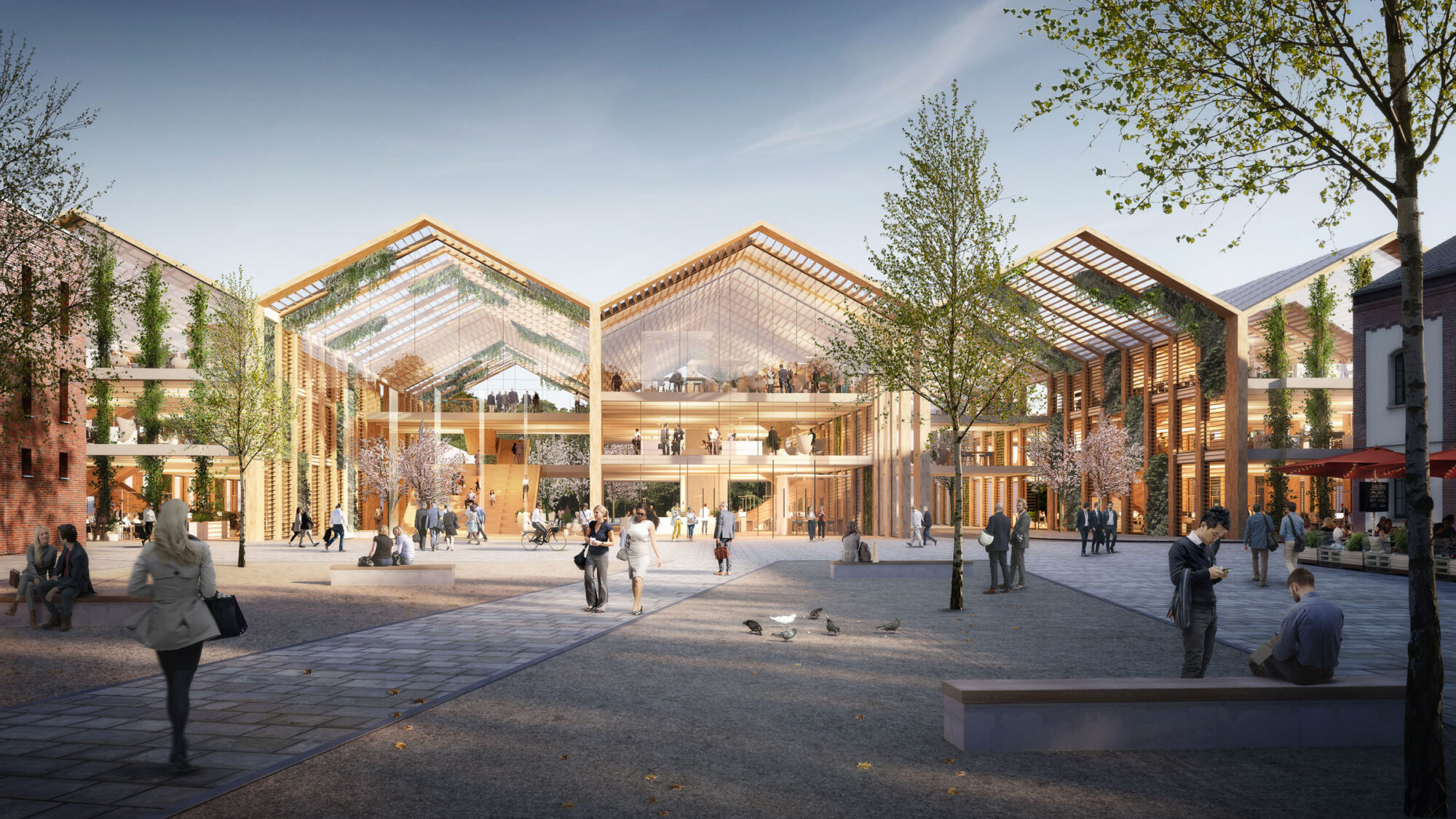 Identity – Existing buildings and structures on the site serve as the orientation for the new building. In terms of identity, history is formative for the future.
Sustainability – The design is oriented overarchingly towards the goals of sustainable development; such as protecting the environment and natural resources; enhancing the comfort and well-being of the building's users; minimising the primary energy demand over the entire life cycle.
Openness – transparency and permeability of spaces and transition areas encourages open behaviour among staff and invites collaboration and activity-based working.
Flexibility – Due to the use of columns, decentralised organisation of cores and positioning of the boulevard, maximum flexibility is achieved for the organisation and possible reorganisation of the floor plan.
Innovation – The office creates spaces for inspiration and communication with its flexibility and office meeting zones. In this varied landscape, employees have enough freedom for innovation.
Communication – The office landscape promotes informal communication and spontaneous conversations between departments and staff through the range of spaces available.
Concentration – spaces for retreat and short-term relaxation are an essential part of the office landscape. Closed as well as open offices are equally feasible on the outer façade.
Networking – maximum communication ensures that Leipziger Stadtwerke will remain innovative and competitive in the future.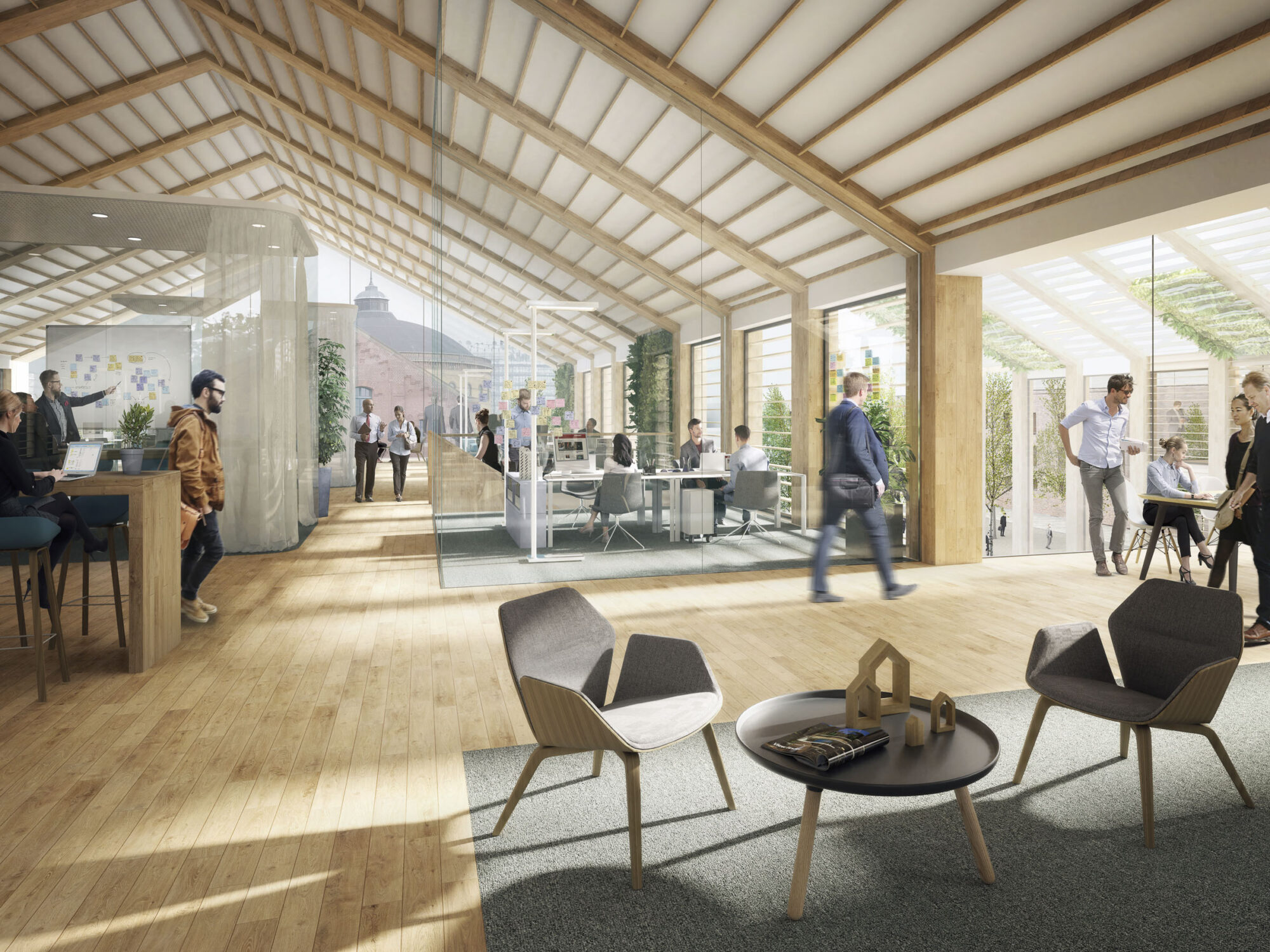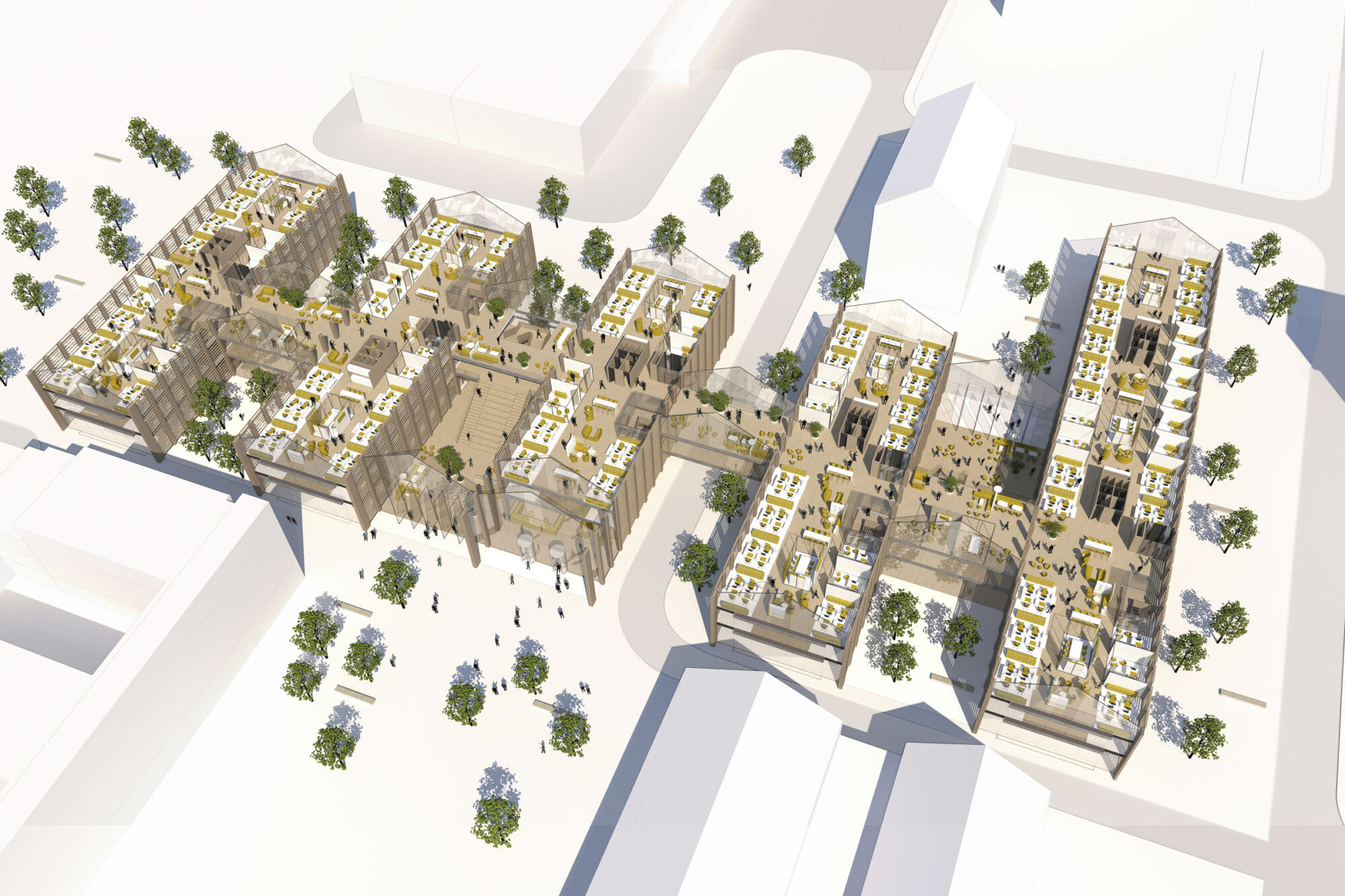 Restricted competition, 2019
GFA 18,000 m2
Awarding authority: Leipziger Stadtwerke