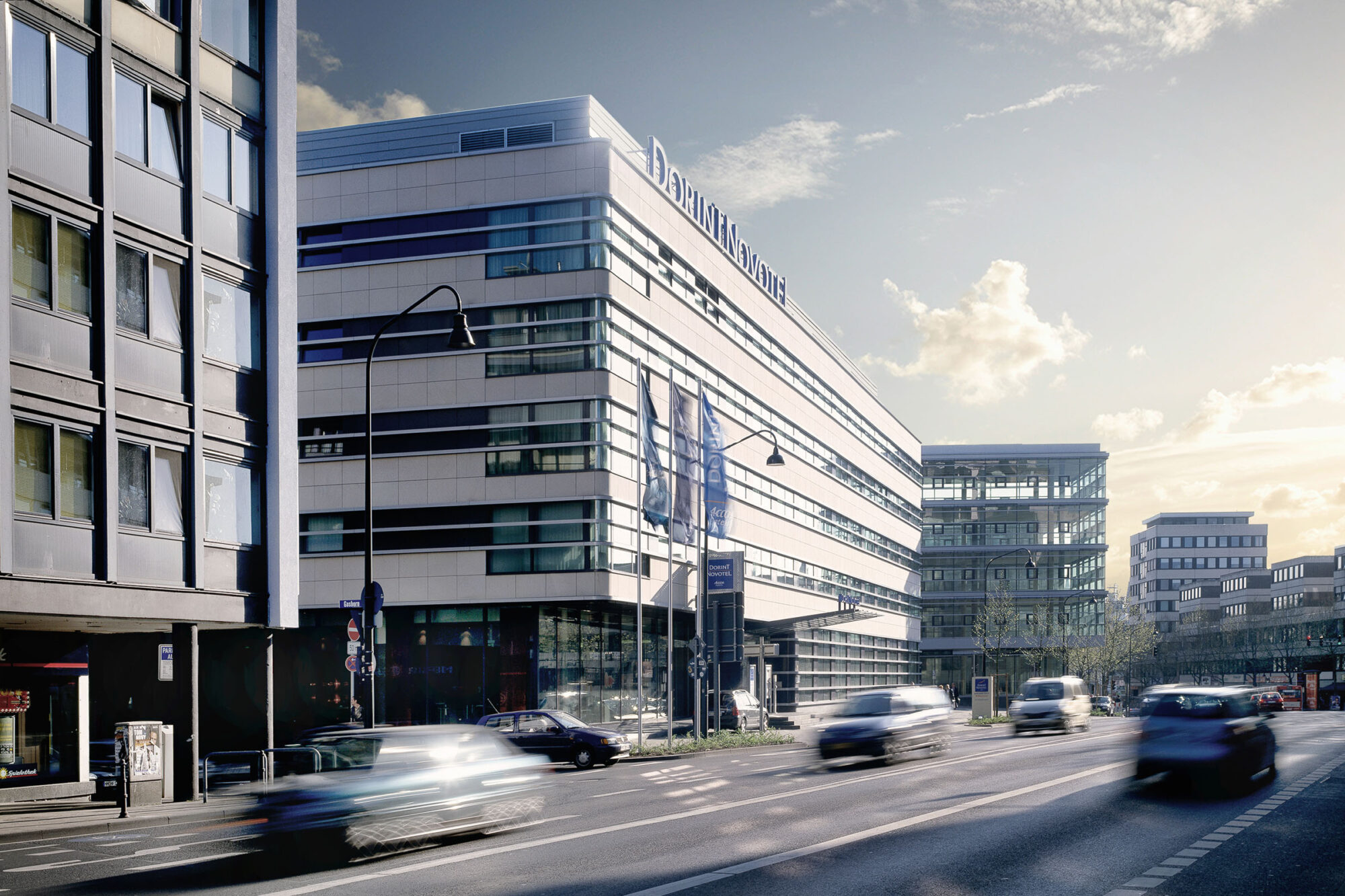 The building ensemble on a plot of 5,500 m² is located on Peterstraße, a major access road to Aachen city centre. The site comprises the entire former area of the so-called Old Bus Yard. The derelict site has not been built on for over 20 years and served as a car park until it was redeveloped.
The surrounding residential and commercial buildings on Peterstraße, in the form of typical post-war architecture with 1960s character, have an average of 6 storeys.
The planning concept did not envisage building on the block as a whole, but rather breaking it up into three different houses in order to respond to the very heterogeneous surroundings. The different uses underline this concept: a hotel, a commercial/office building and a pure office building. Under the Carré is an underground car park with 480 parking spaces on five levels.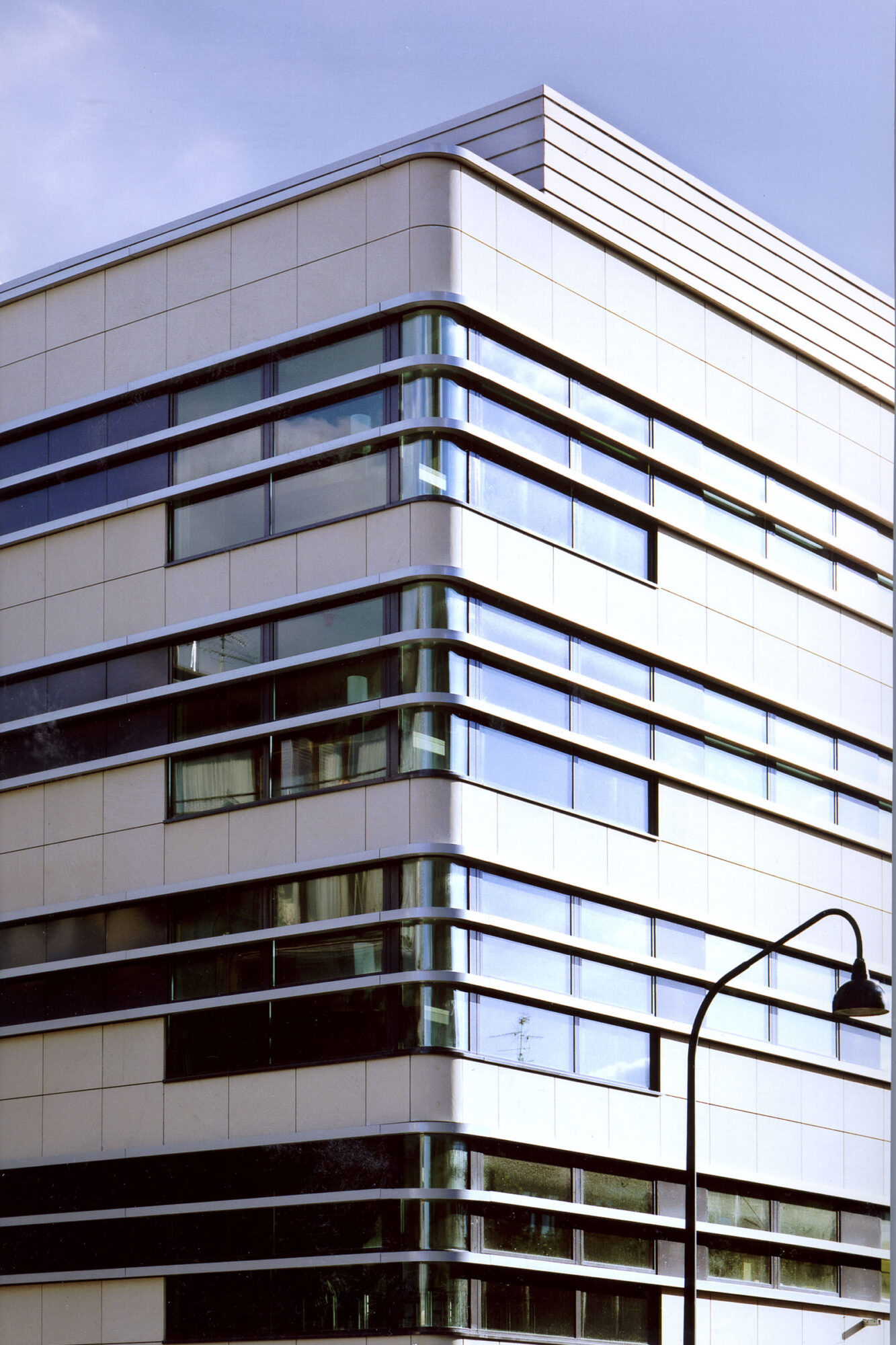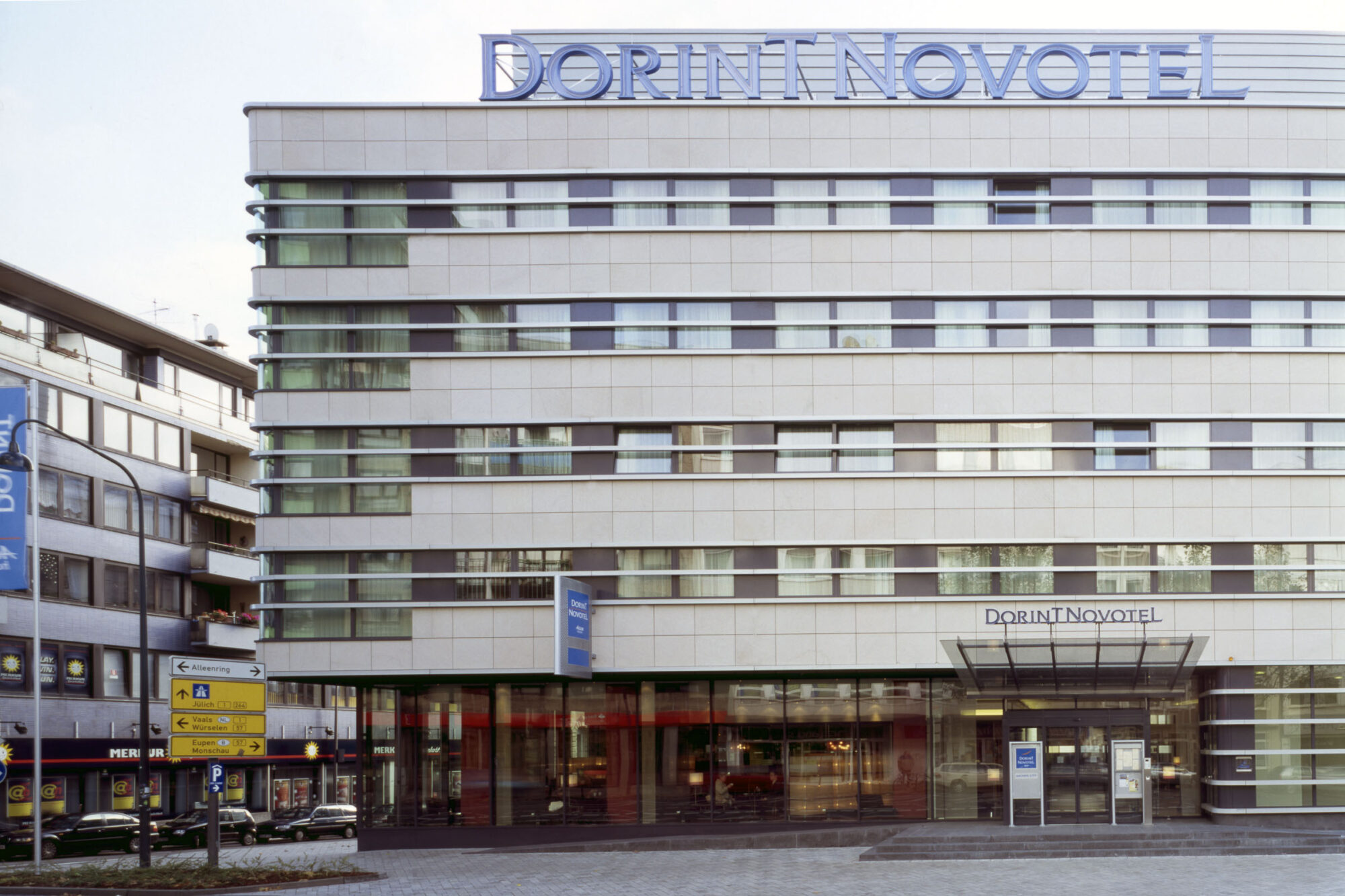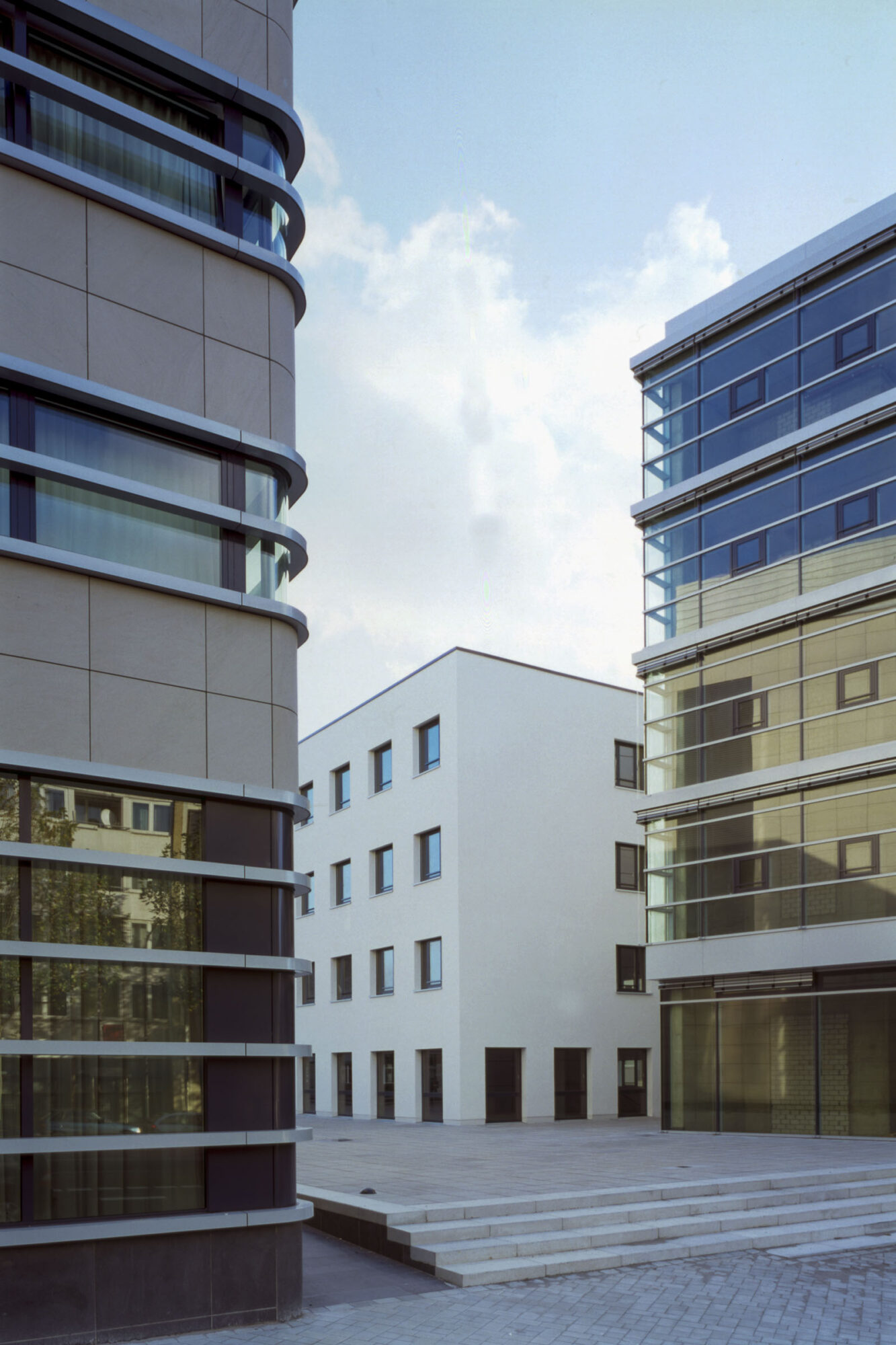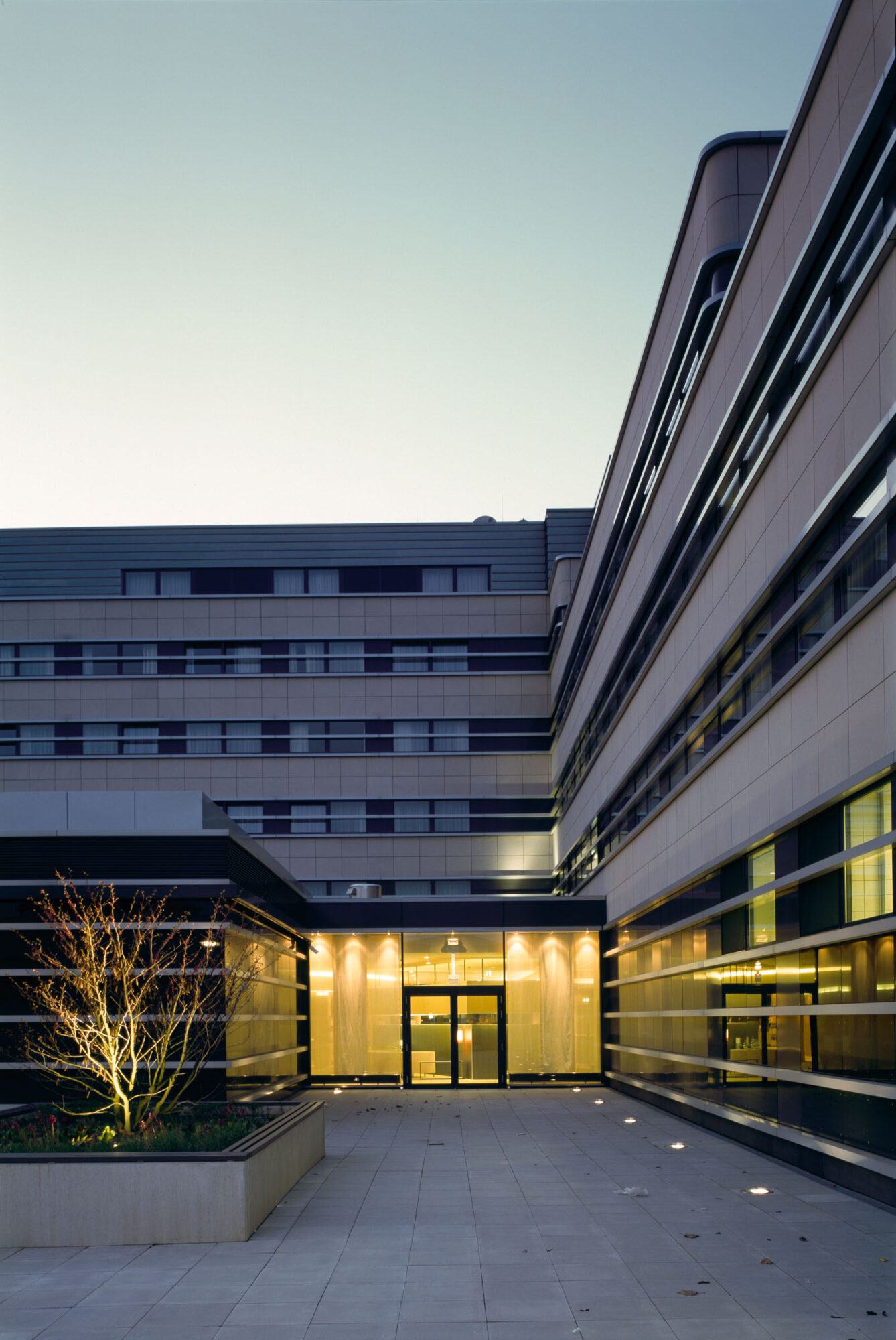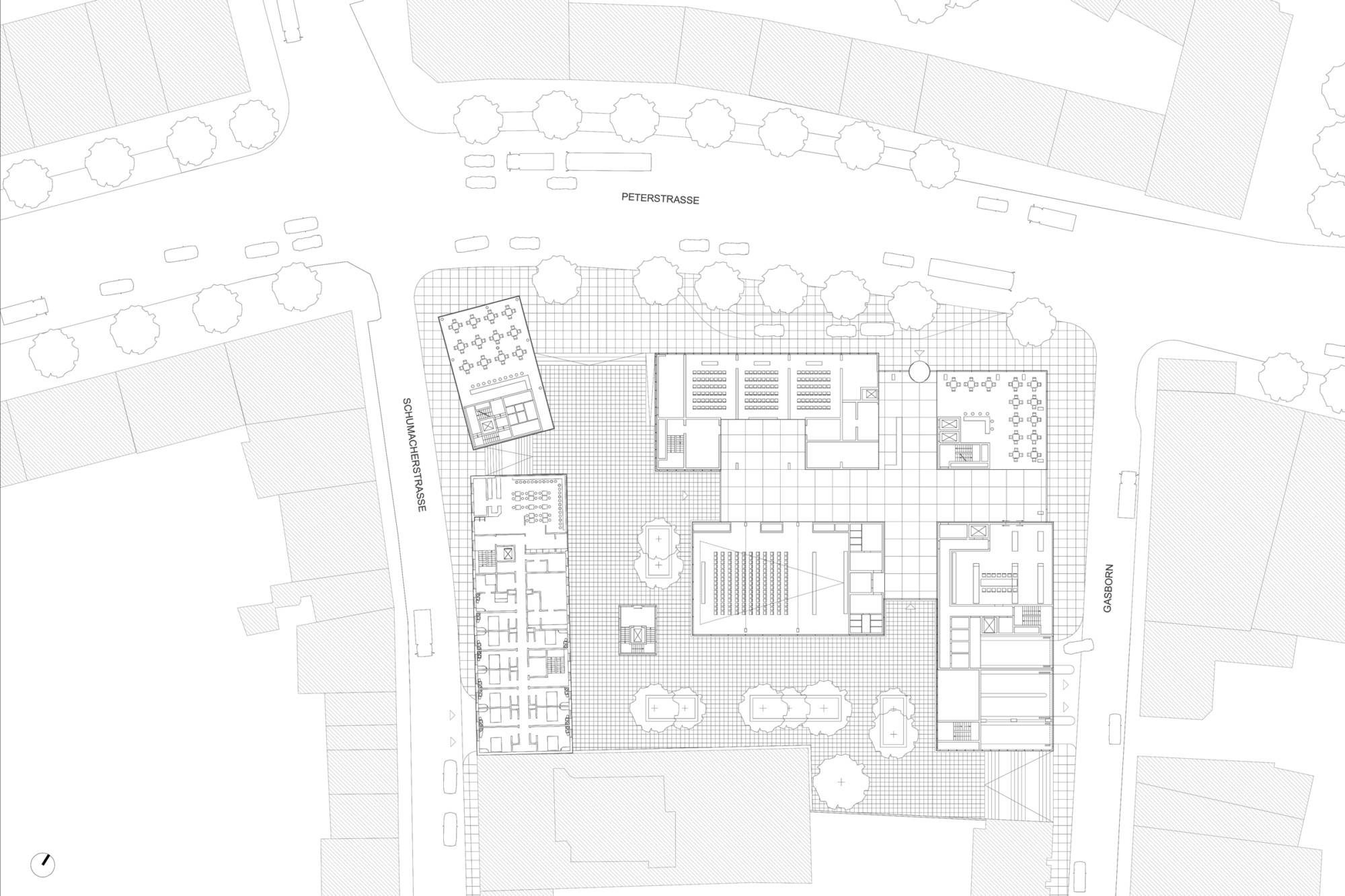 The L-shaped 5-storey structure of the 4-star hotel on Peterstrasse / Gasborn is pushed as far as possible towards the edge of the street to counteract the very wide Peterstrasse. The street space on Peterstraße will be upgraded for pedestrians and will have a greater quality of stay.
The façade of the hotel building is structured horizontally by changing materials, continuous pilaster strips and horizontal window formats. The rounded corners of the building create a flowing transition between the façades.
Along the Gasborn, the building is terraced and thus mediates with the neighbouring buildings.
Commercial/office building
The glass office building is slightly rotated in relation to the other two new buildings. This deliberate accentuation of the building simultaneously widens the perspective in the narrow Schumacherstrasse. On Peterstraße, the so-called 'Praline' deliberately pushes its way into the course of the street. At the same time, the block was opened up at this point to allow views and access to the urban courtyard behind it, which was made accessible to the public.
With its glass façade, the building lends the site a special identity and, through the urban development joint of Peterstraße, the character of a small square at this point.
On Schumacherstrasse, the block edge is closed by a four-storey office/administration building with a basement. With its simple architecture, it blends unobtrusively into the neighbourhood. The linear design of the building creates an exciting harmony within the overall ensemble.
Work phases 1 to 4 and preparation of the lead details, 2000 to 2004
GFA: 31,600 m²
Client: EBV AG