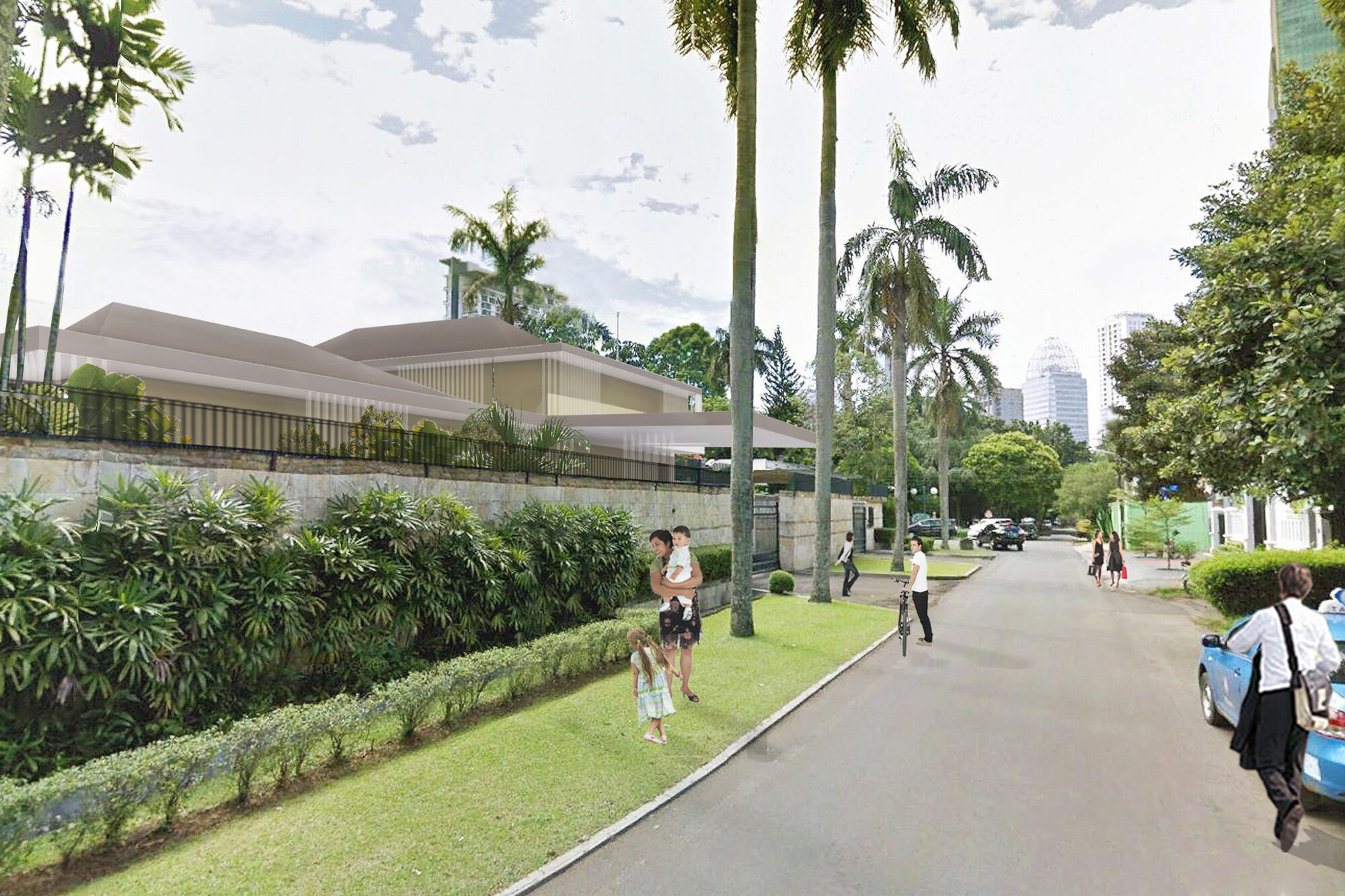 The new residence of the German Embassy in Jakarta presents itself as a compact structure in the plot.
In association with batik (also Javanese batik), a pattern is laid over the entire plot to form it as an overall ensemble. The striking pattern is reflected in the plate and plant inlays.
To the north, the functional area is zoned around the garage access, staff access, drying area, service garden and kitchen yard. The west side has a spacious terrace which extends to the south and includes the pool. The western wall will be planted with a generous planting strip to maintain distance from the neighbouring buildings. This planting extends around the entire site.
The entrance area in the east receives an inviting square area. The batik pattern of the panel inlay develops into plant inlays in the form of boskett plantings in the entrance area. Isolated fountains and pots complement this pattern.
Demolition of the existing building and construction of the new residence. 1. prize competition. Project planning, work phases 1 to 9, general planning, 2015-2021
Client: Federal Republic of Germany