Metro AG is one of the leading global retail chains. Its explosive growth made it necessary to build a head office in Moscow.
The new building for 700 employees is located on a prominent site on the protocol route between the airport and Moscow city centre and borders a branch of the Moskva River at the rear.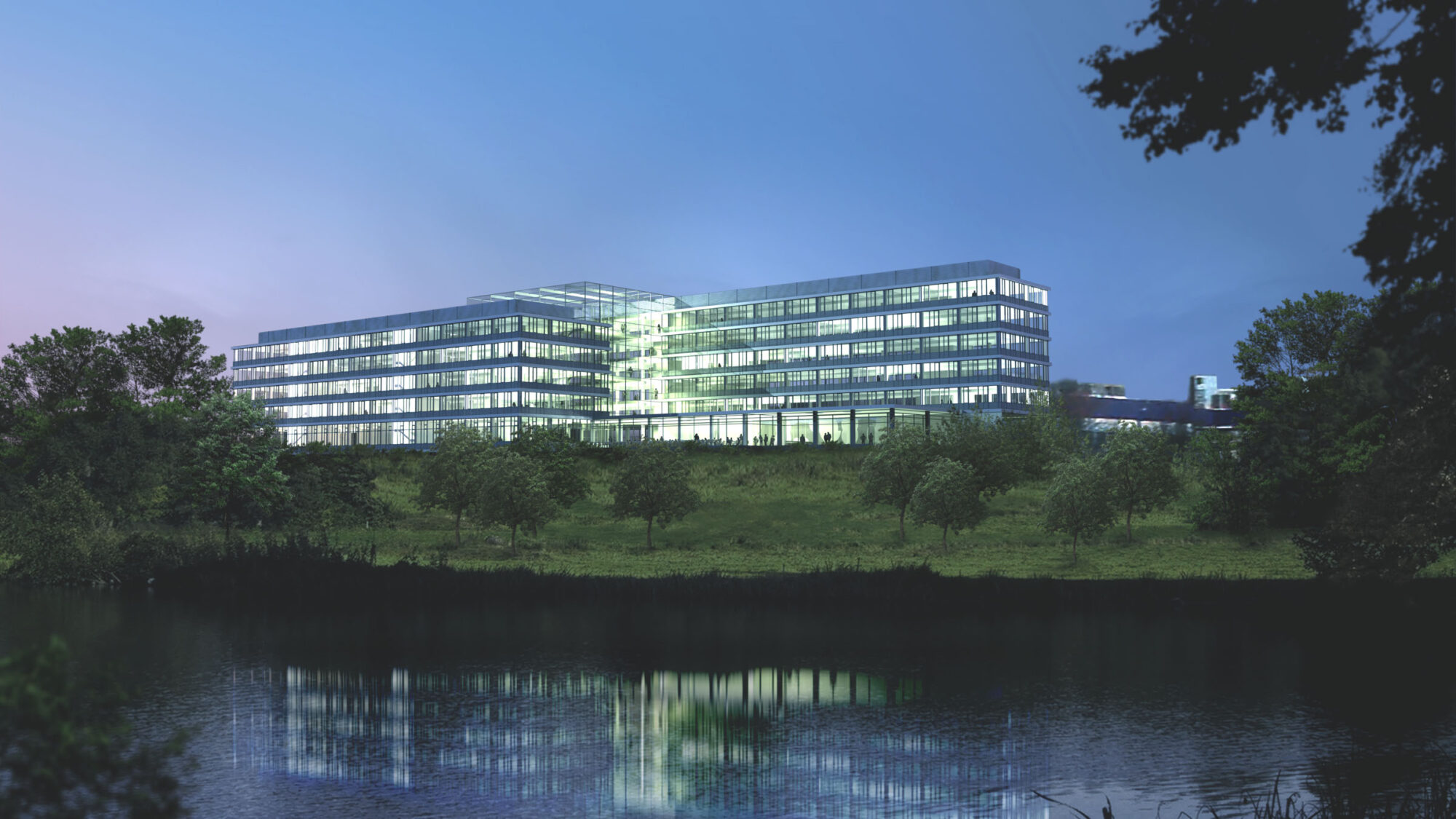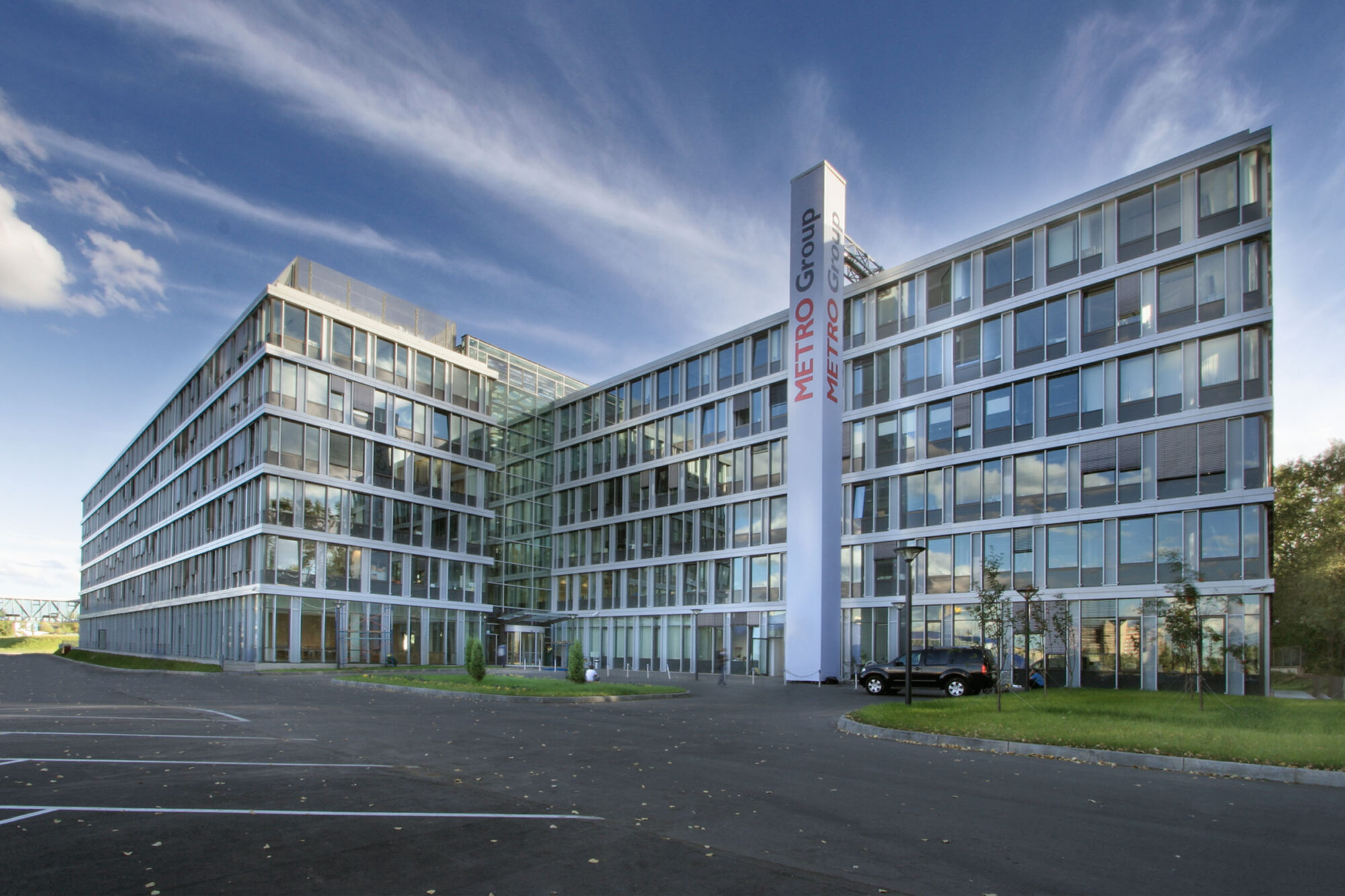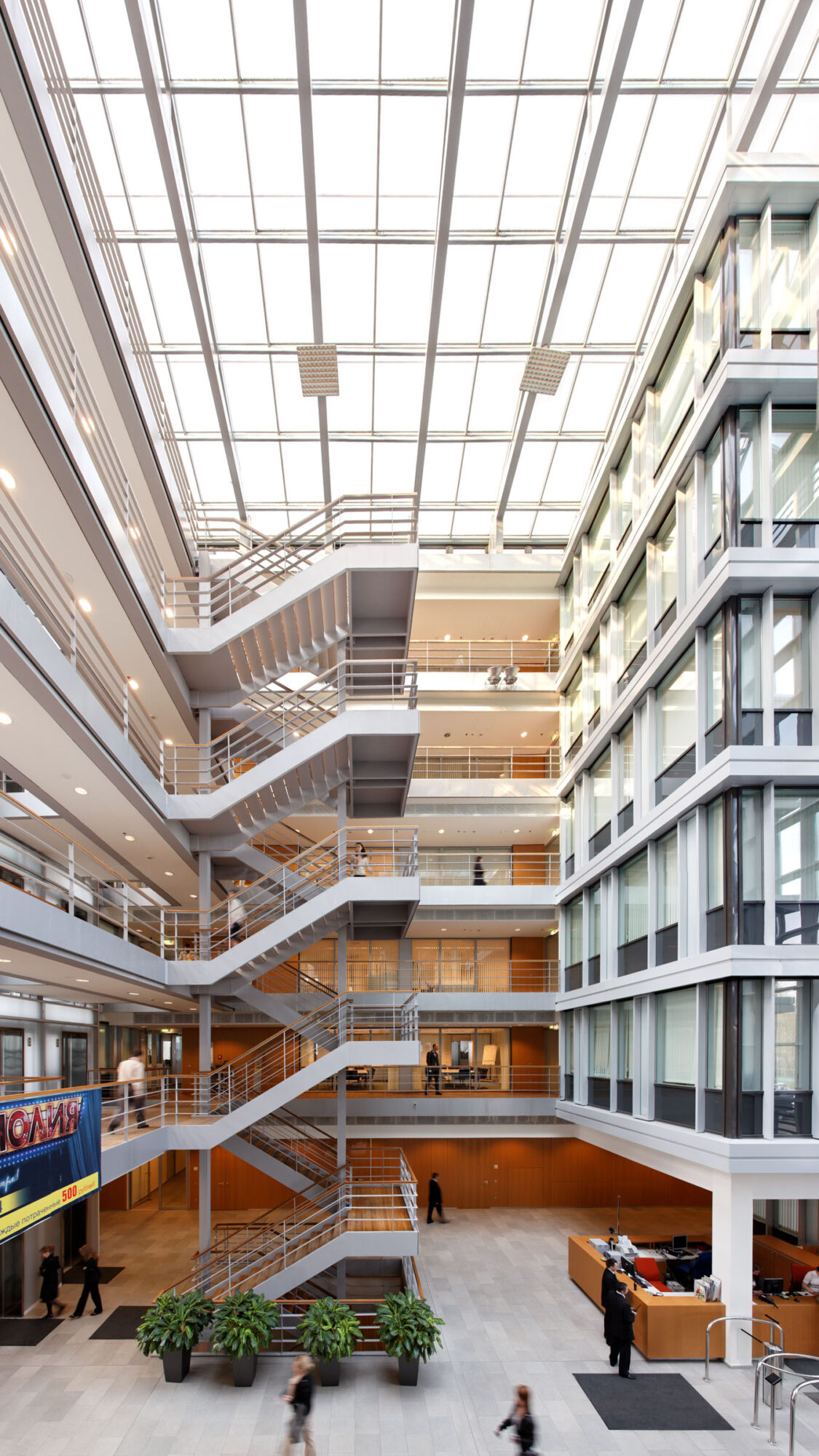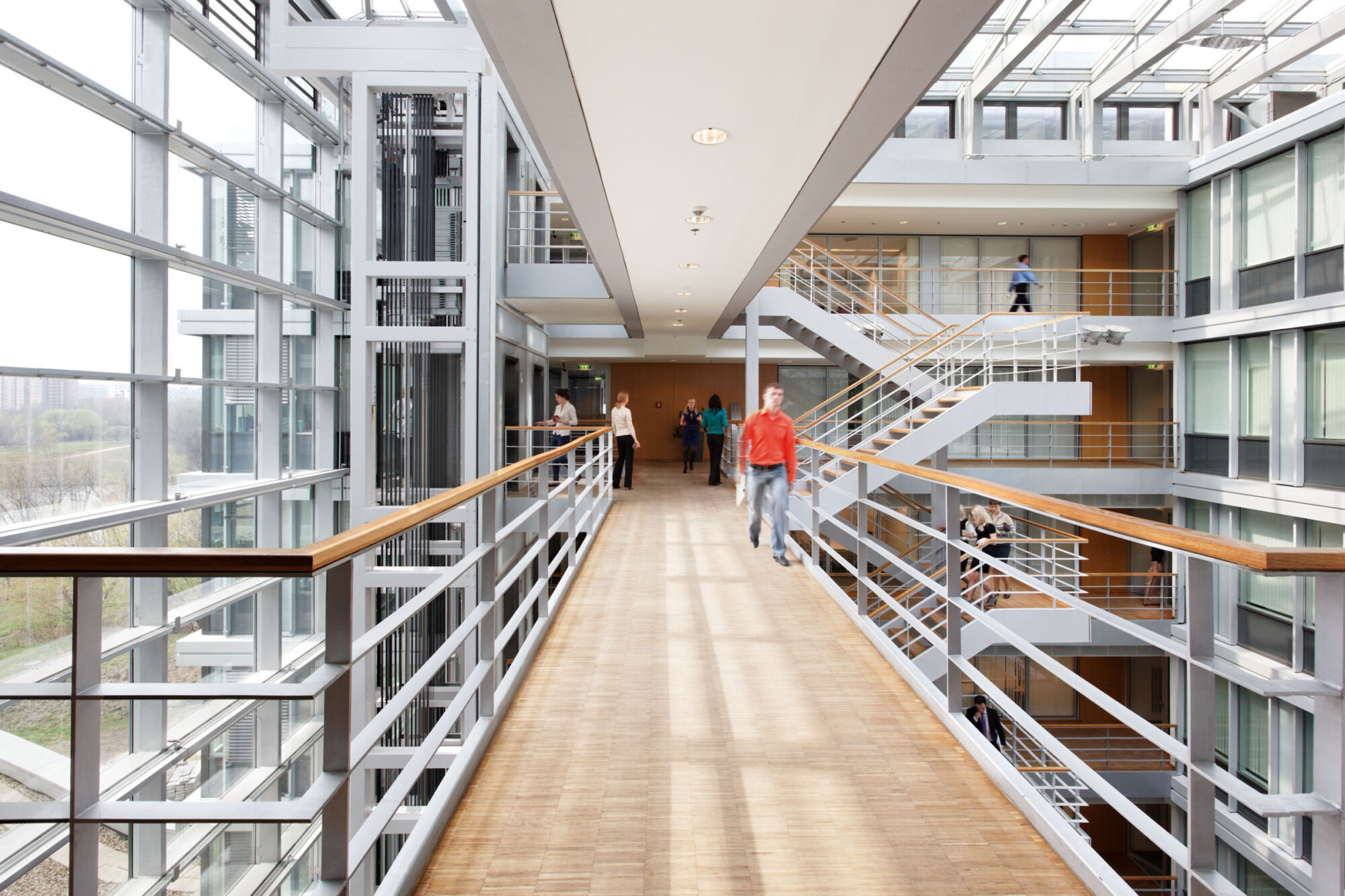 Two parallel, offset structures enclose a central, building-high atrium. The office spaces in the two 6-storey building blocks are being constructed as a modern two- and three-storey building. There are different office types, from open-plan offices to cellular offices (three-axis) to individual offices. In the basement there is an underground car park with 100 parking spaces.
The fully glazed façade makes the building appear transparent and bright. The transparent character is continued in the interior through generous structuring with glass partitions and allows unobstructed views over large areas.
The façade consists of a post-and-beam construction. It is primarily divided horizontally by an aluminium-clad ceiling area. Between the horizontal structures there is a vertical division in the 1.35 m axial dimension. In order to break up the strict structure, additional recessed mullions were inserted, which structure the façade at irregular intervals. In the resulting narrow façade elements, the glass is coloured (white).
In accordance with the client's request for parapets, parapet areas were integrated in tinted enamelled glass. From a distance, the all-glass character is thus preserved.
On the south side, the ground floor has a large, curved cantilevered structure that houses the restaurant. From the restaurant and the adjoining outdoor area, you can enjoy the view over a park to the Moskva branch. The restaurant is divided into different lounge areas. Warm materials such as oak wood and fresh orange tones as well as different lighting situations emphasise the restaurant atmosphere.
The 6-storey atrium serves as a spacious, light-filled communication space, especially during the long, dark winter months, and is created as an inner world of its own. Glass lifts, bridge connections between the buildings, open staircases and open gallery areas turn the entrance hall into a generous access space, hub and public meeting place. In the atrium, wooden panelling in oak on the closed wall surfaces conveys warmth and value alongside the dominant glass façades. Light, bright colours characterise the atrium and office block.
Other special functions such as auditorium, restaurant / café, VIP areas and showrooms are grouped around the central entrance hall on the ground floor. The meeting and social rooms on the office floors are also arranged around this hall, so that the hustle and bustle in the building is not only visible and tangible during rush hours.
Project planning, LPH 1-8, 2004-2007
GFA 22,500 m²