The rapid expansion of the Metro retail chain in Eastern Europe required a headquarters with a total of 1,050 employees in the Romanian capital Bucharest.
The property is located in the eastern part of the city, on an arterial road leading to the Black Sea.
The comb-shaped building consists of a 110-metre-long longitudinal structure and three adjoining transverse sections, all up to five storeys high with an additional basement for the underground car park.
The restaurant, auditorium and meeting rooms are grouped around a central foyer on the ground floor, from where a prestigious staircase leads to the gallery on the ground floor. Wood panelling transforms the room into a communicative meeting place.
The office layout varies from a combination of individual pieces of furniture to open-plan offices. All are designed for flexible use.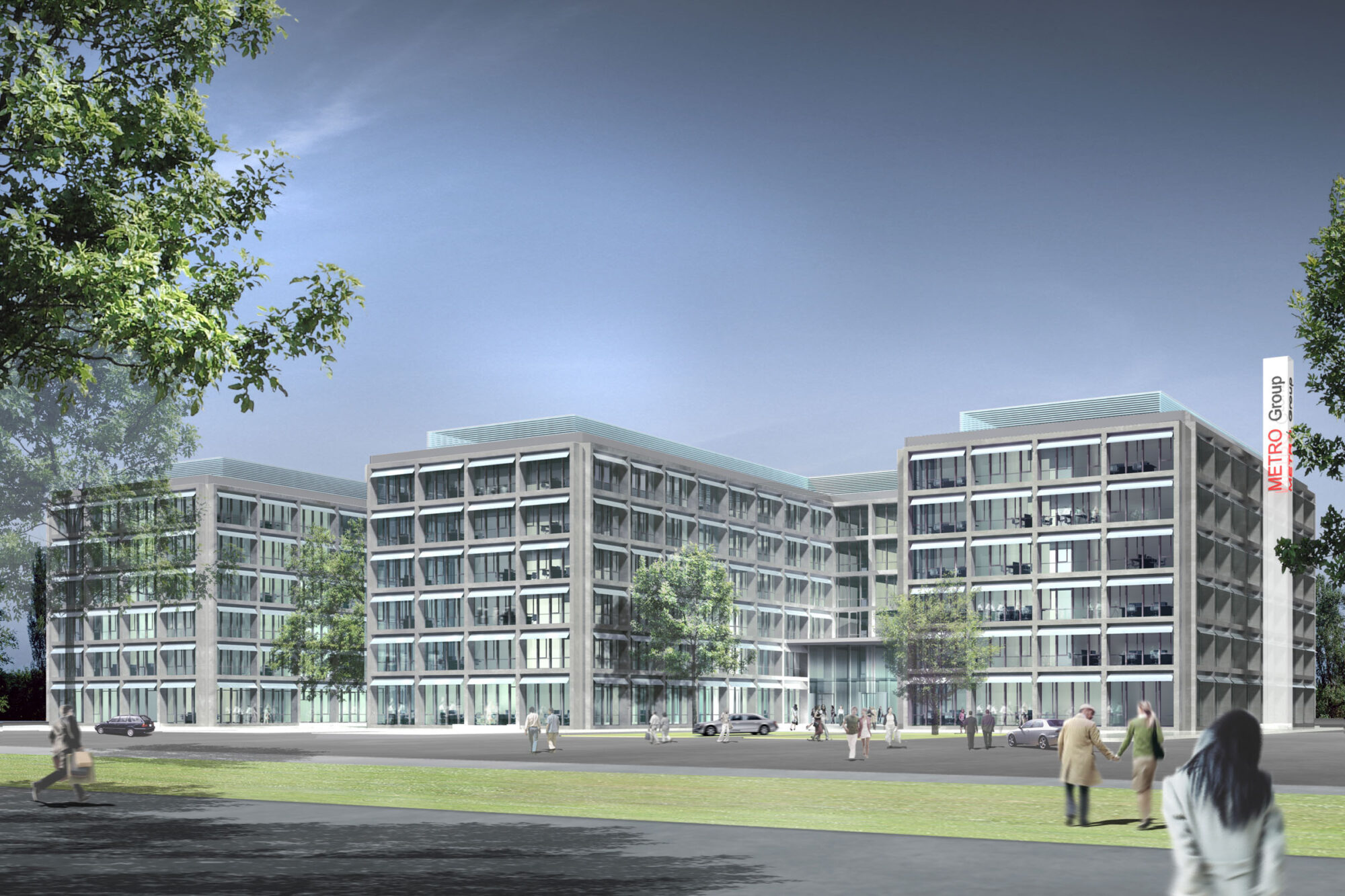 Design services, design supervision, 2006-2008
Client: Metro AG, Romania
GFA: 34,300 m²