Due to the strong expansion of the Metro Group within Ukraine, an office building was required that bundles the entire logistics at a central point.
The new headquarters building is located in the eastern part of Kiev in the form of a 4-chamber structure. The chosen comb structure creates different courtyards, which are not only used differently here (as an open entrance area or as a terrace), but also offer quieter zones at the same time.
The building has a floor area of 152 x 63 m with five storeys above ground and one below ground.
The basement houses approx. 200 parking spaces as well as technical and storage rooms.
All special areas are located on the ground floor: an open two-storey entrance atrium, an auditorium, various divisible meeting and training rooms, showrooms as well as a kitchen and a restaurant.
The office spaces on the standard floors are grouped around a central zone (three-bundle) in which ancillary uses such as WC facilities, cloakroom, technical equipment, storage rooms and kitchenettes are located.
The office space offers workplaces for a total of approx. 1,200 employees, which can be used as individual or open-plan offices.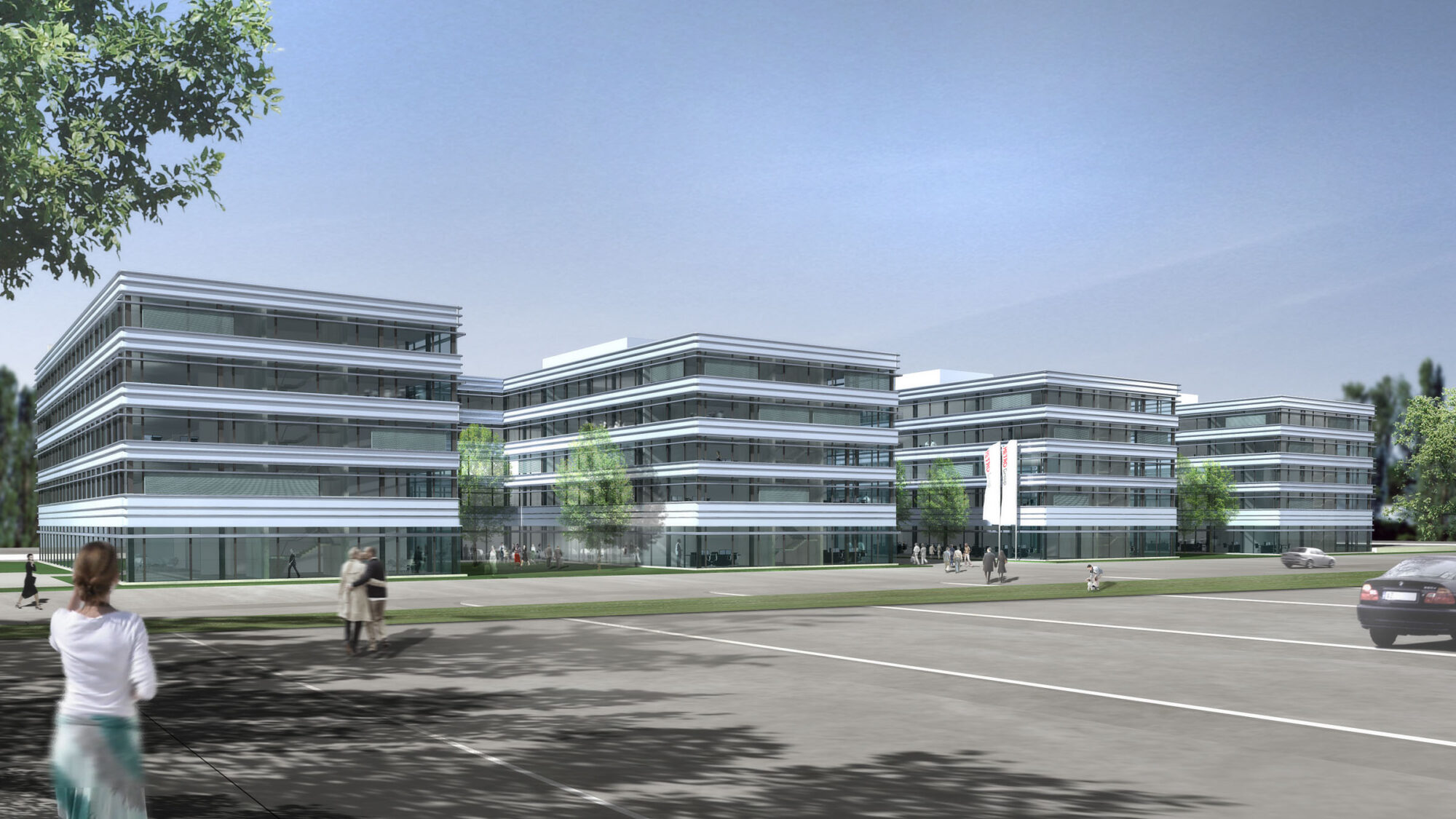 Design services, 2007-2009
GFA: 44,000 m²
Client: Metro AG, Ukraine